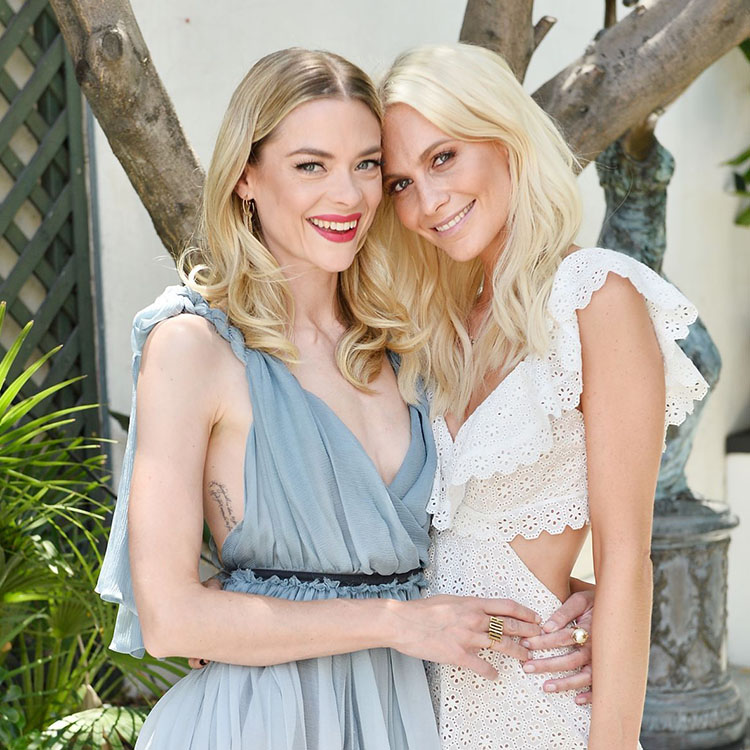 It was the perfect girl's luncheon. Last week a Dior-clad Jaime King, helped celebrate the launch of "it-girl" actress Poppy Delevingne's new Jo Malone capsule collection. Aptly called "Poptastic" the very chic event at outdoor restaurant Verlaine in West Hollywood, was co-hosted by my friends Jacqui Getty and Rochelle Gores Fredston. With an early summer heat wave hitting, the perfectly styled crowd, in mostly blue and white summer dresses, channeled the essence of the new fragrance combo with light and airy looks.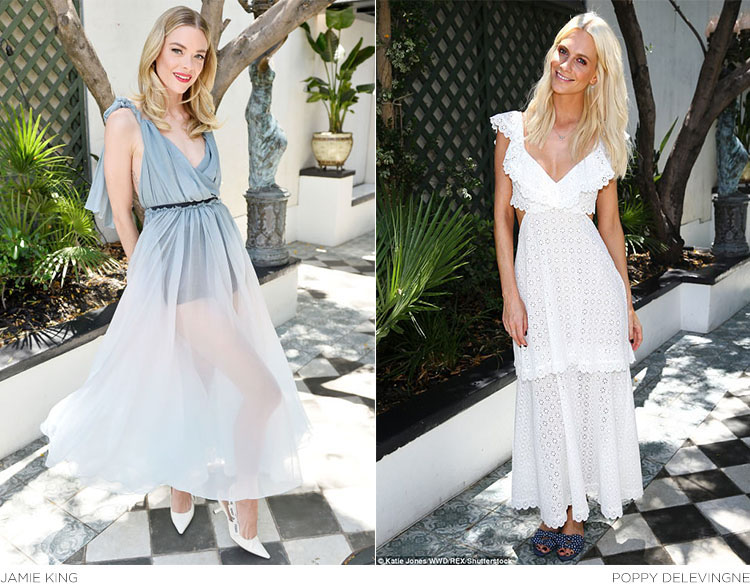 Famous friends from Rachael Zoe, Shea Marie to special guests Julia Sorkin, designers Sally Perrin and Kendall Conrad, all showed up to support and happily enjoyed colorful summer cocktails to help cool down. Not to be outdone or rather to match the theme, there were even massive confetti filled balloons (tied to each guest's chair) along with with a confetti-strewn photo booth (a new LA party must) along with tables, and "poppers" that added to the festivities . Naturally I was in black and white along with a few other friends from our LA fashion crowd.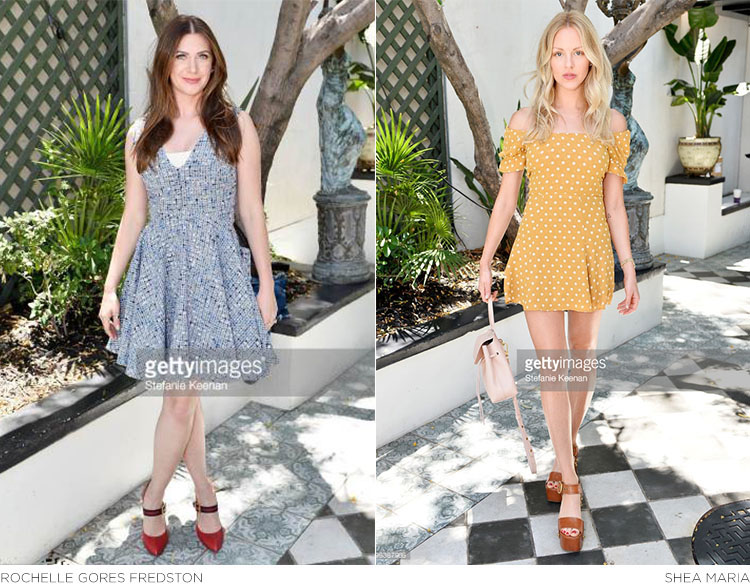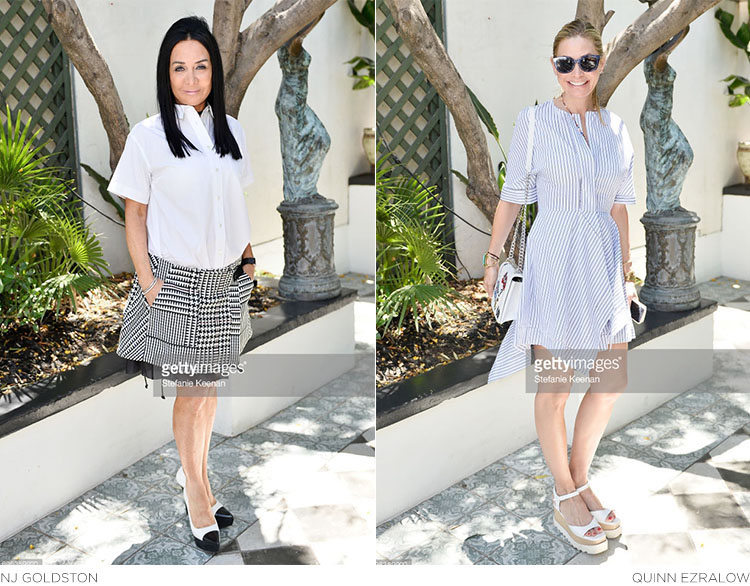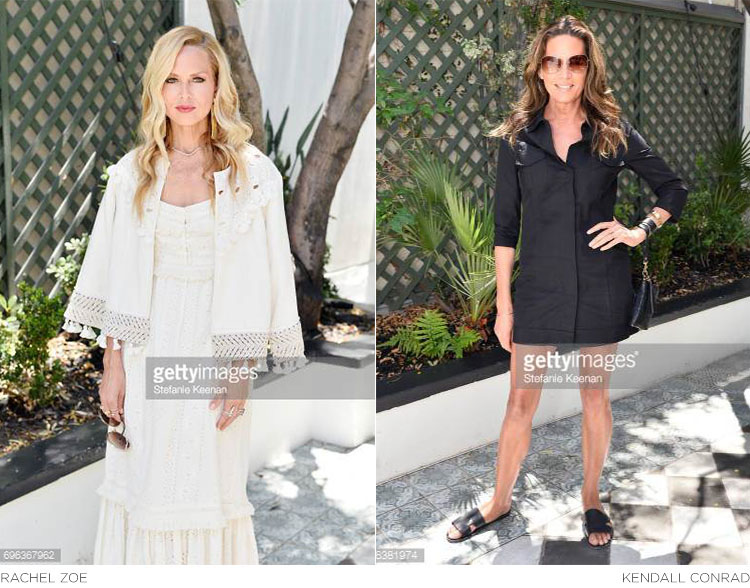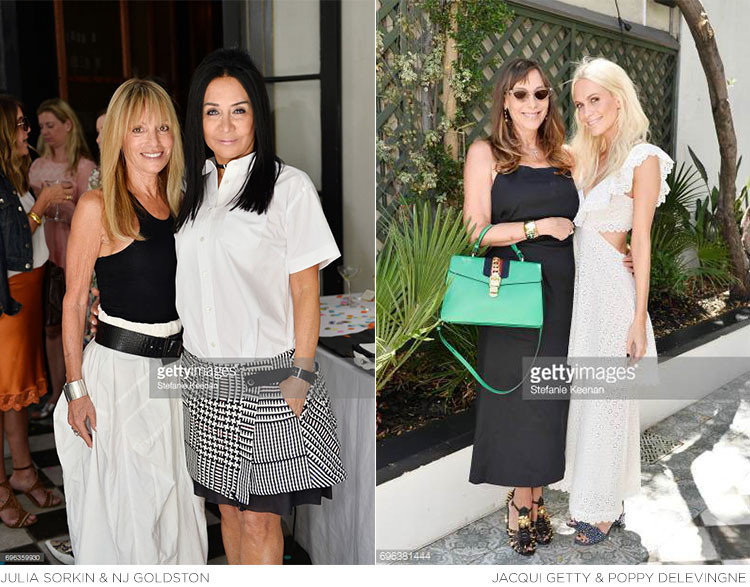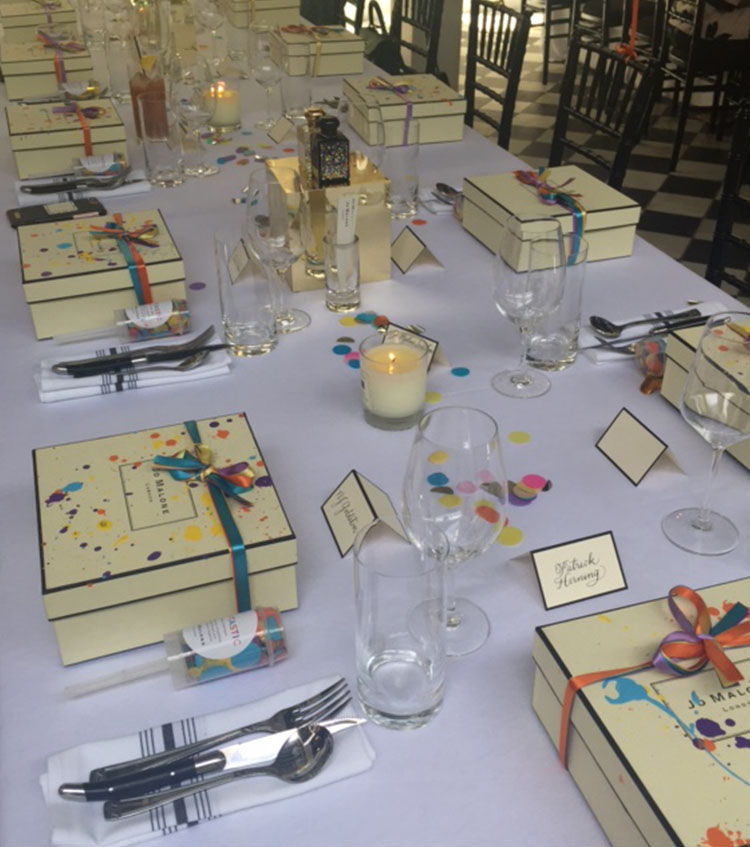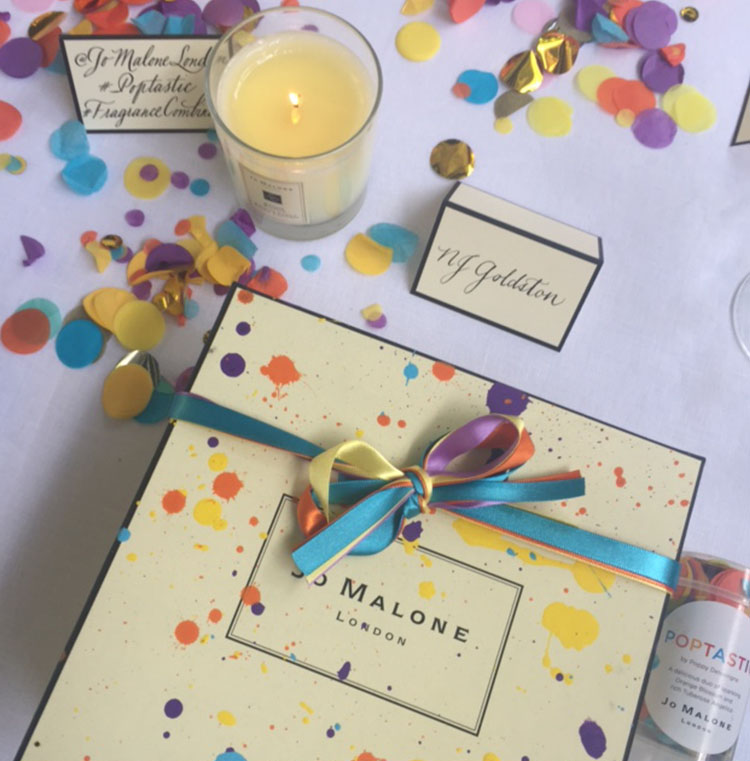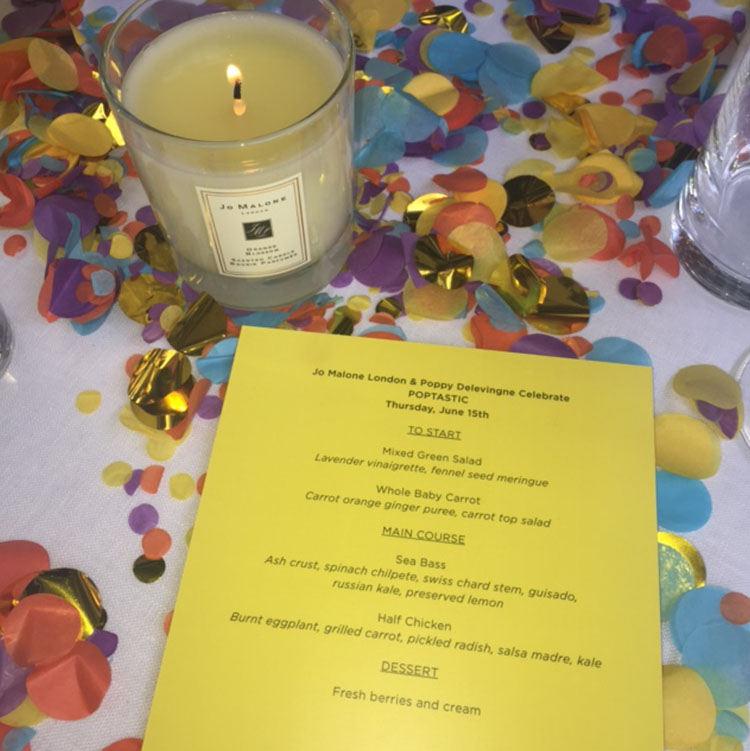 If you want to celebrate with Poppy and the rest of the Hollywood crowd, wear the the fragrances alone or together for a scent that's a little bit floral and a little bit devilish.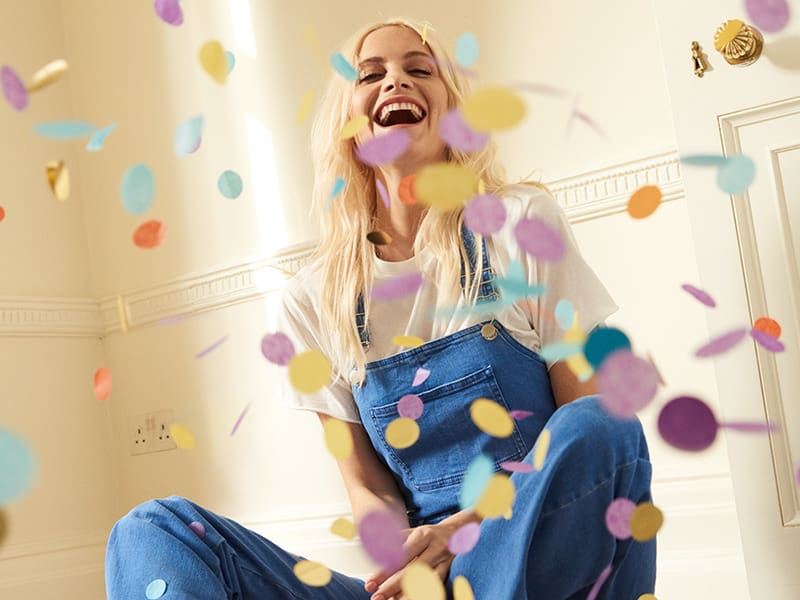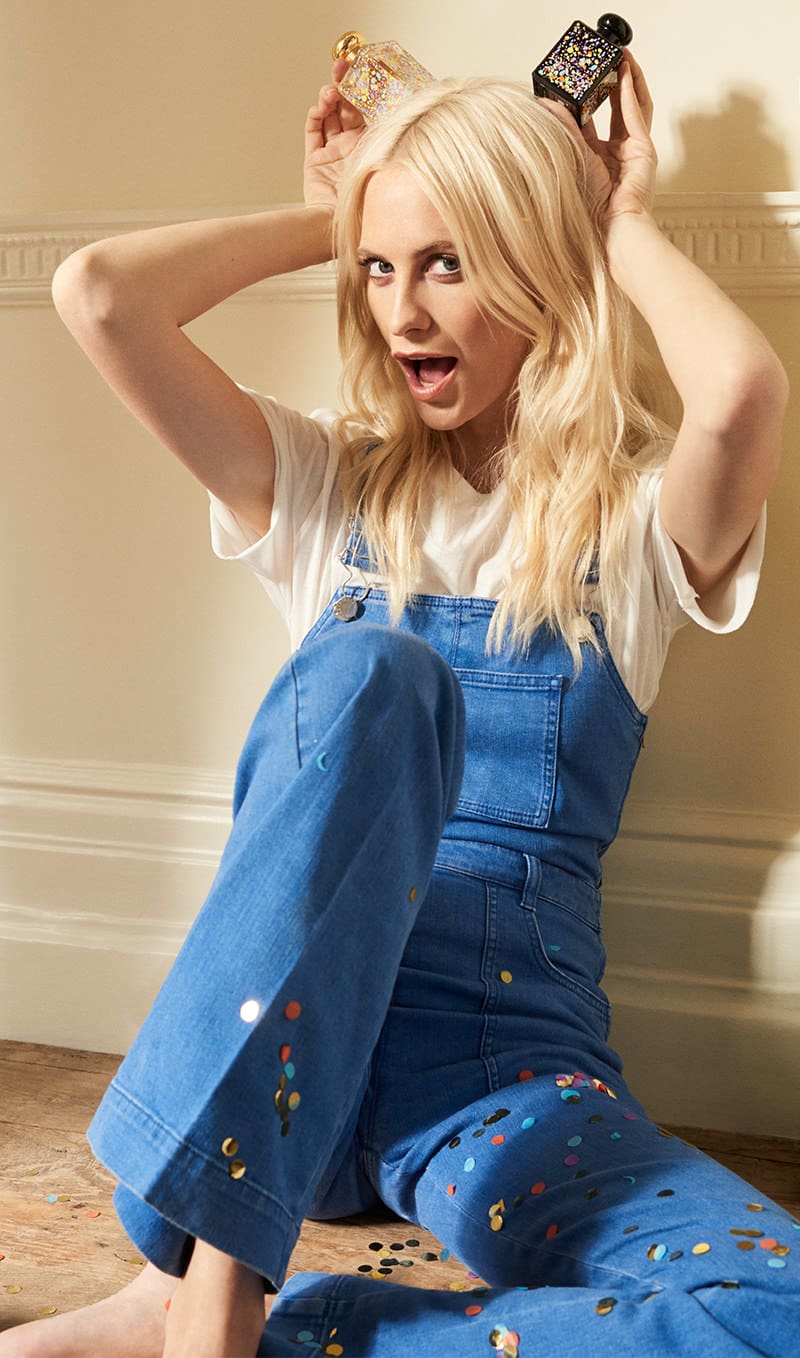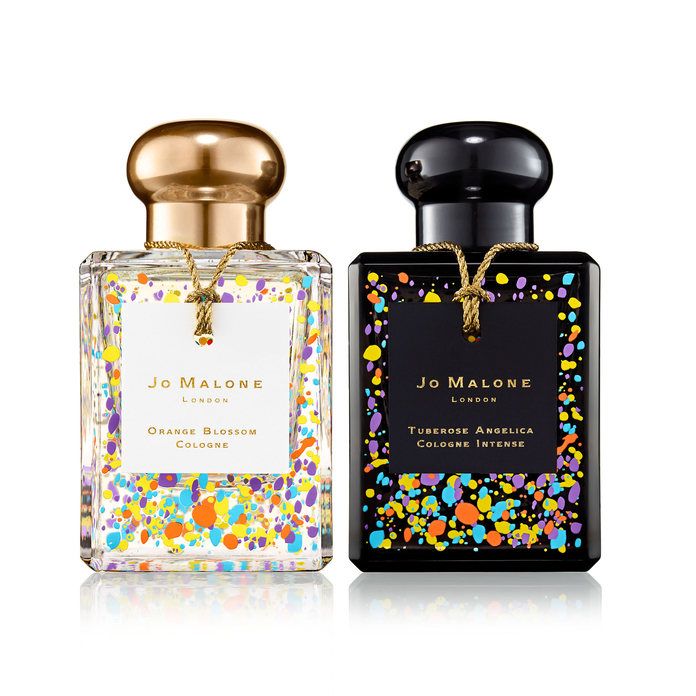 -NJ Goldston
Photos Courtesy of Getty Images & Jo Malone London