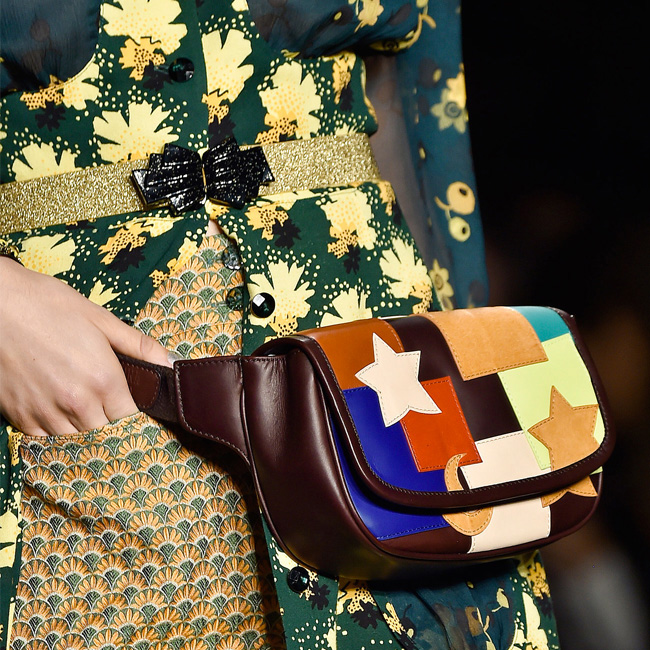 If the word fanny pack makes you cringe, you're not alone! So, what if I told you that the embarrassing fanny pack your dad wore to Disney World in 1985 is officially back, and cuter than ever? No, we're not talking about the nylon zipped fanny that pay tribute to 80's tourists, we're talking about a re-imagined version that is clever, stylish and the ultimate hands-free accessory.
Of course, now that this former fashion faux pas has returned to the runway, it's being called by a much chicer name — the belt bag—and believe it or not, everyone is rocking it!
Rihanna's been rocking hers for months, Nicole Ritchie admits to wearing one around town when she runs her errands, and Sarah Jessica Parker was recently in her little black Chanel one along with Fergie!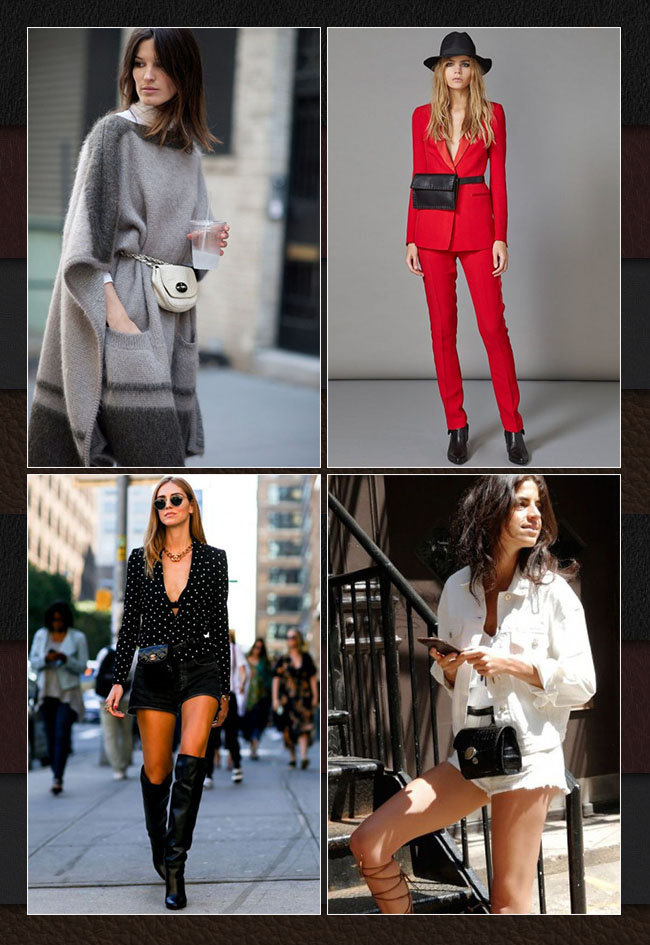 The new wave fanny pack is all about high fashion and convenience. Try it with jeans or a casual look and use a sleeker version with a more dressed up look. We also noticed most of the ones we spotted on the street were paired with matching shoes or used as a contrasting style statement. Do forget it's also perfect at festival time.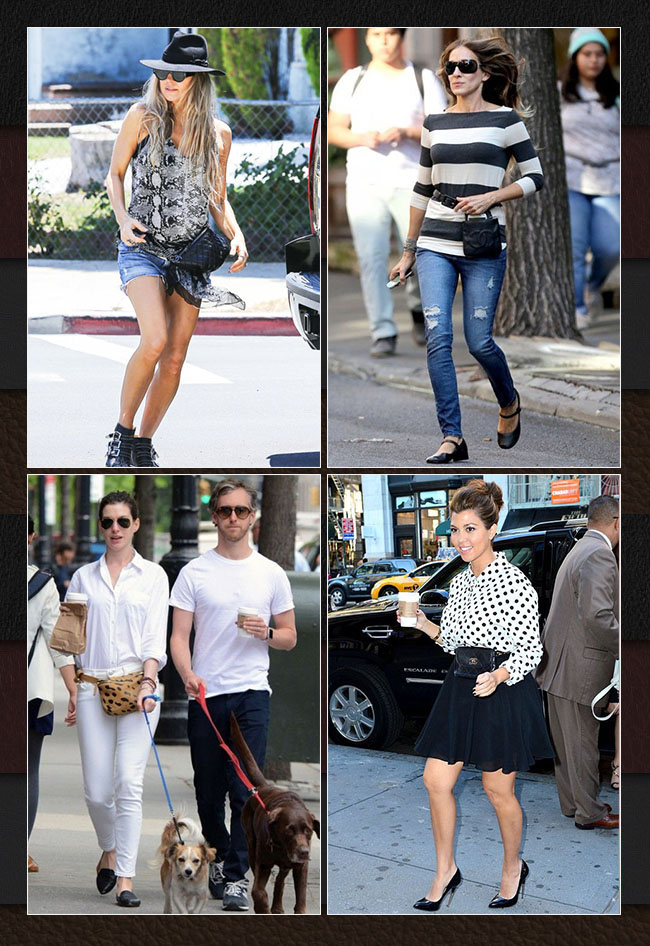 If you're still not convinced, designer Alexander Wang says, "It has a utilitarian purpose. What's not to love?" Don't hate me for saying this, but he has a point. Being able to carry all your basic necessities, a cellphone, money, lipgloss, powder, and sunnies, all the while being hands-free to carry your coffee and whatever else your rushing out the door with, is a definite weight off your shoulder, literally. I guess it's up to the consumer to decide if the functional aspect outshines its role in our wardrobes.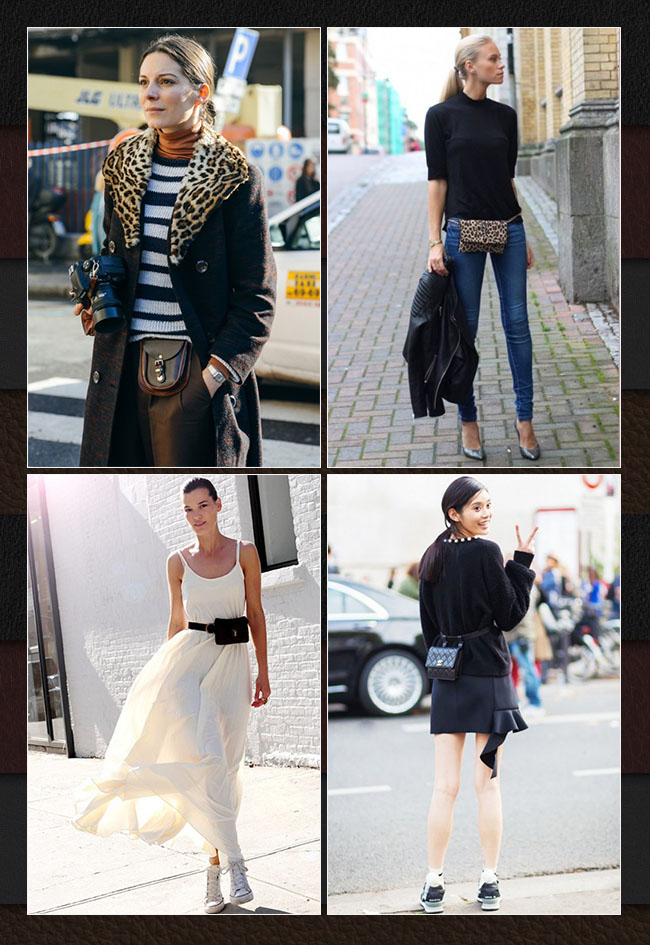 This unisex trend has even been spotted on male celebs as well. From Jared Leto to Matthew McConaughey to Leonardo DiCaprio, and Kanye West it's a "manny" pack revolution if you will. I guess that's why they say, "what goes around comes around," but I have to admit, I never saw this one coming.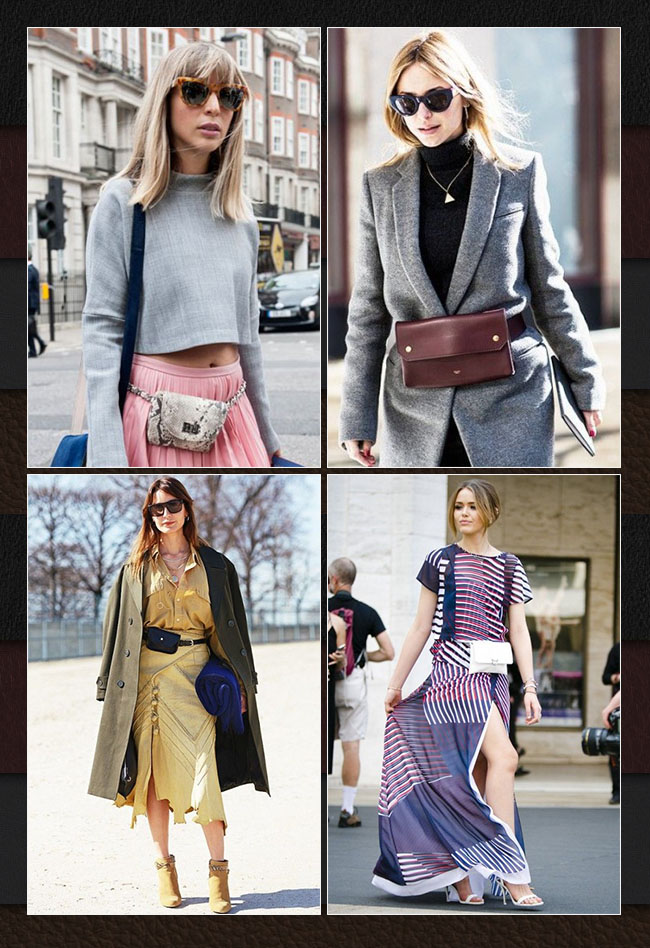 If you wonder what kicked off this trend, the turning point was probably the moment Chanel and Celine made their own version of the bag. I think even the haters had to admit the functional bag was now fashionable. This season, the new wave fanny pack (whoops! belt bag) comes in so many shapes, colors, and sizes, why not give your back a break and see how you like it? Who knows, maybe you'll be the one embarrassing your kids with your croc skin belt bag in 10 years & telling them all how it "used to be cool!"

Xx. Jadan Huter