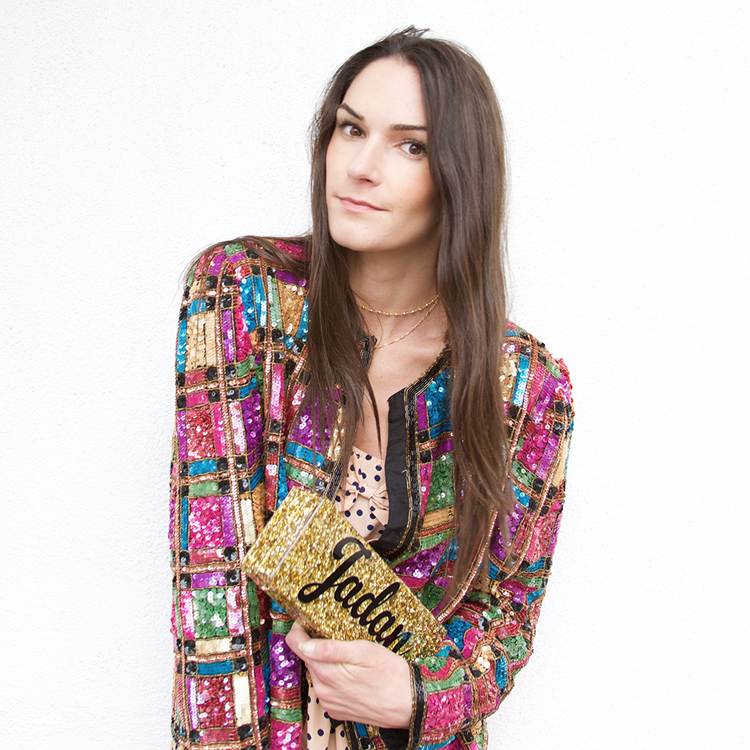 It's a question that I'm sure many a people have asked… Is it okay to sport full on sparkles in the sunlight? I decided to answer the question myself this afternoon, as I let my inner Zoolander shine through when I boldly left the house in my new stunning new sequins. Yes, you heard me right, I willingly went out in sequins in the unforgiving light of day, and I lived to tell. Not only that, but I'm almost sure that the really really ridiculously good-looking male model, would have approved of me strutting around town today in my multicolored sequins.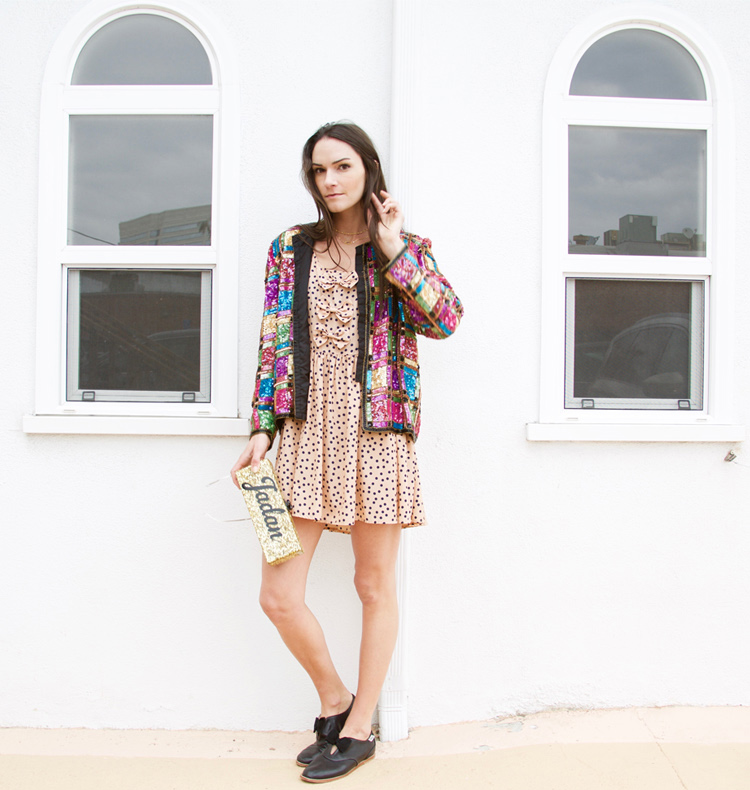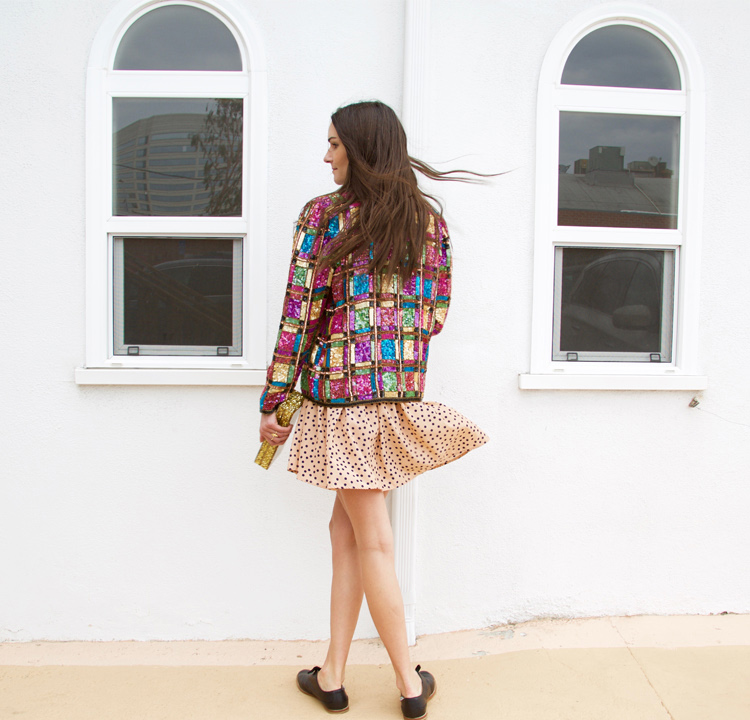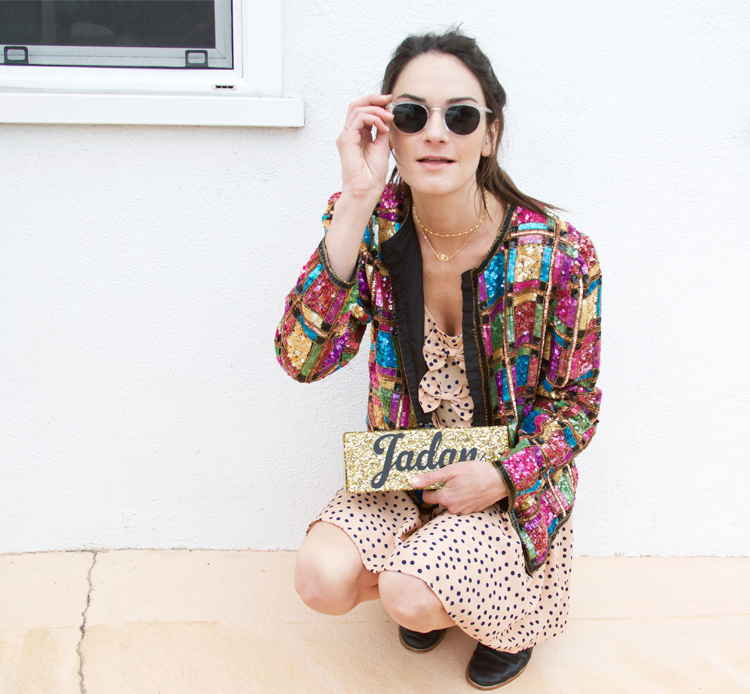 It might come as a surprise to you, but I'm not the first person this season to brave sequins in the middle of the day. In fact, sequins have been making a serious comeback this spring, and "it" girls are definitely over the whole 'sequins after sunset' rule. To keep it casual, I paired my vintage sequin sweater with Rachel Antonoff x Bass flats (sold out unfortunately), my beloved personalized Edie Parker clutch, and a fun vintage polka dot dress!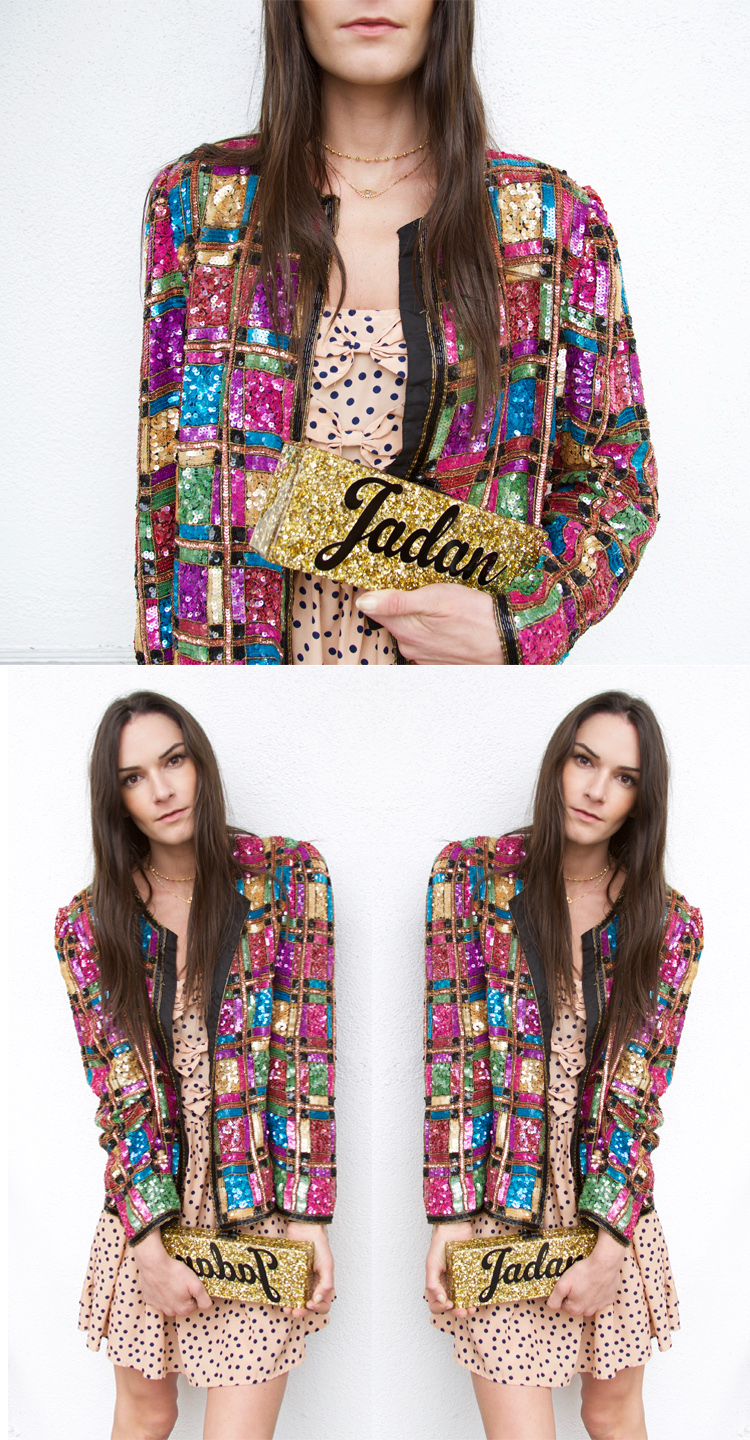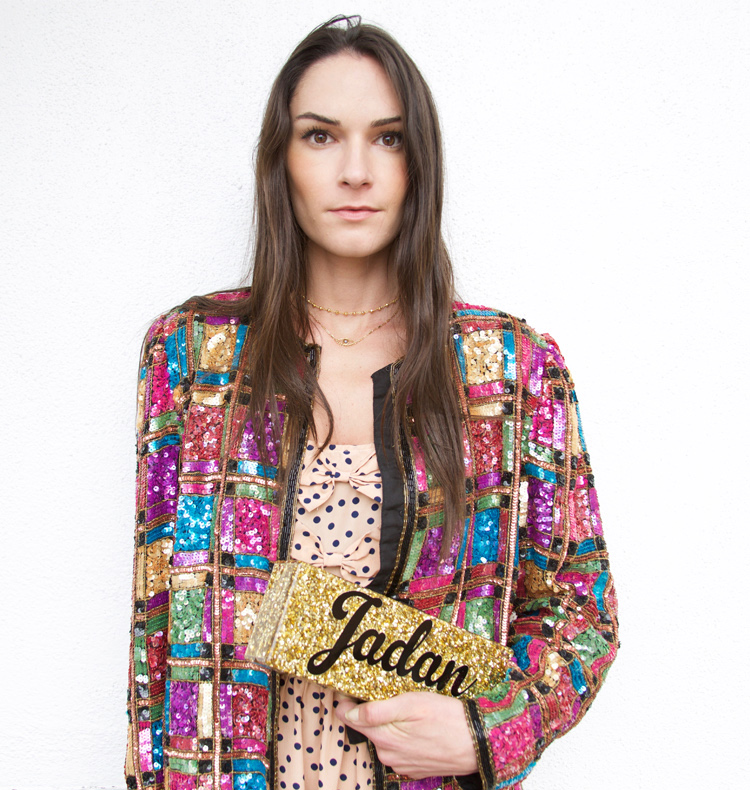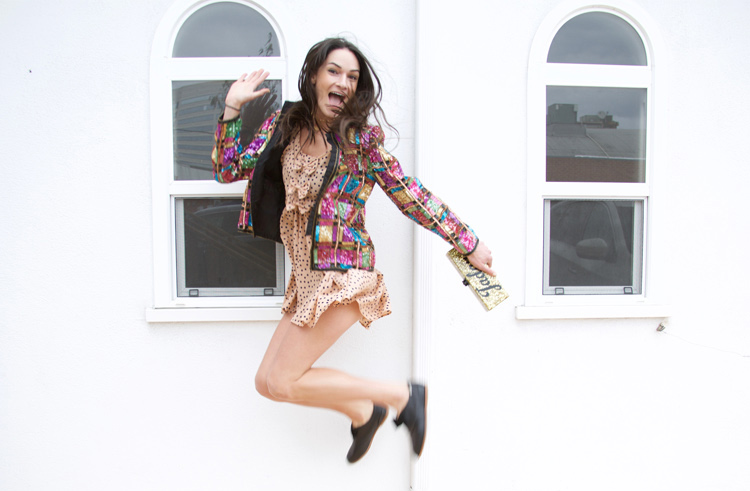 Be sure to nail your sunshine shimmer, by taking note of the following 4 tips Zoolander himself would approve of :
1. Mixing and matching prints is always a great idea. I definitely recommend it, especially when your adding in some shimmer. In a way, it surprisingly tones down the whole ensemble, not to mention it can make an old print exciting and new again!
2. Don't go overboard. Sequins are amazing and all, but there is definitely such a thing as going overboard. Unfortunately sequins on every item of clothing you're wearing is definitely overboard. Stick to one dominant piece, or two small pieces at most!
3. If you're unsure, start with one simple accessory. For example, sequined shoes are epic, even though they don't make enough of them! Once you break in the trend, you can start going bigger and bolder!
4. You're allowed to keep it casual. Just because you're wearing sequins doesn't mean you have to dress up! In fact, since the sequins are dressy enough, topping a sequined dress off with some casual sneakers or a messy top knot is one way to make a killer statement.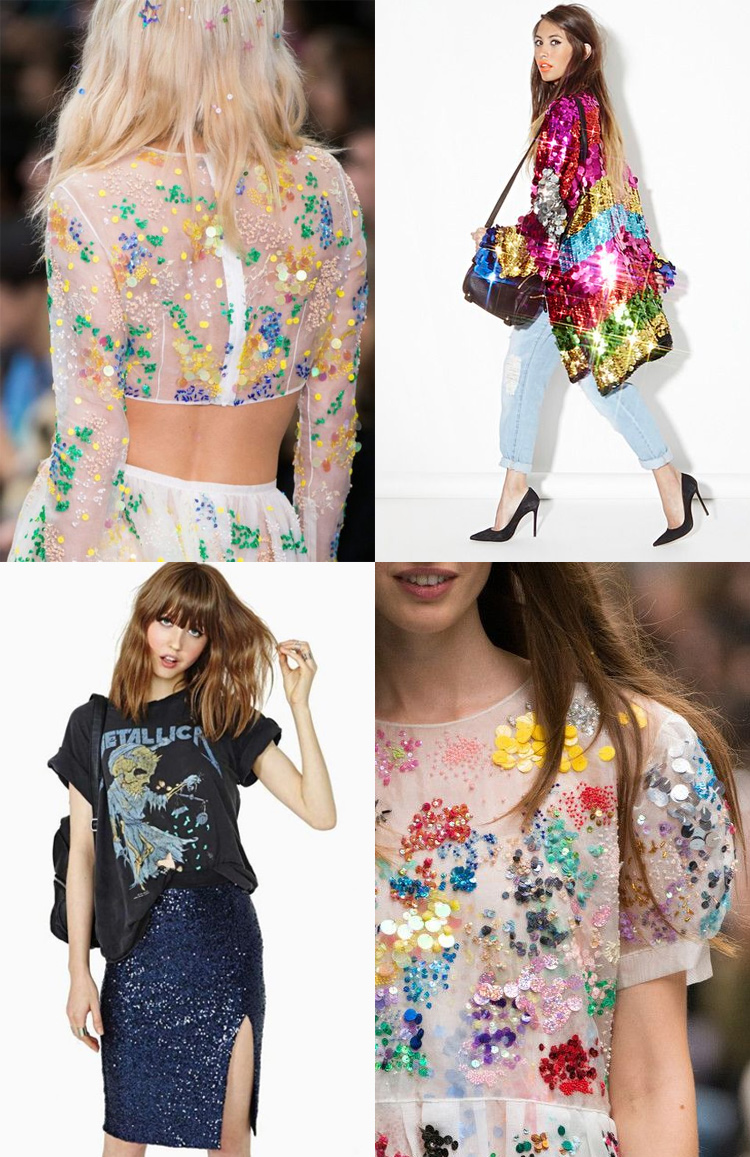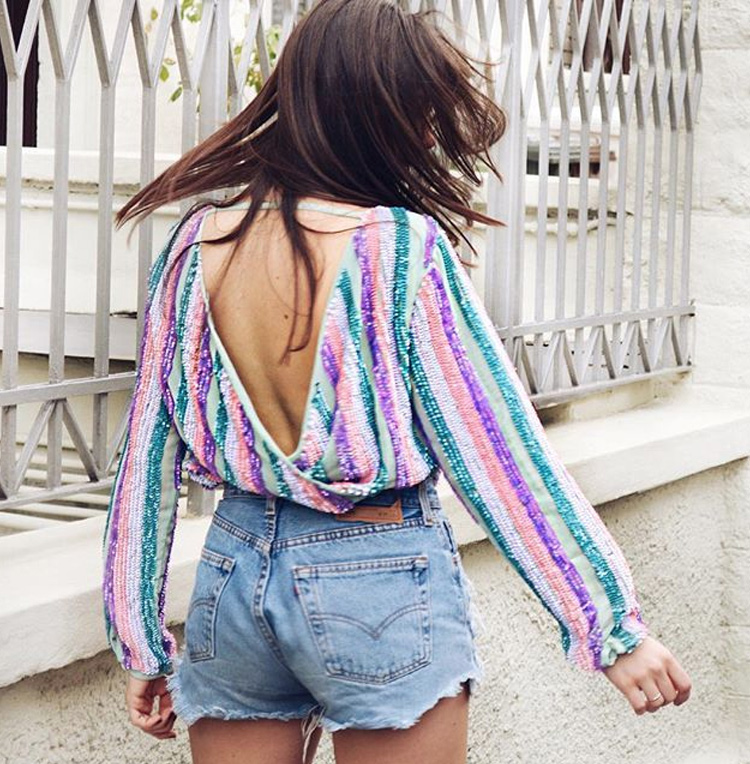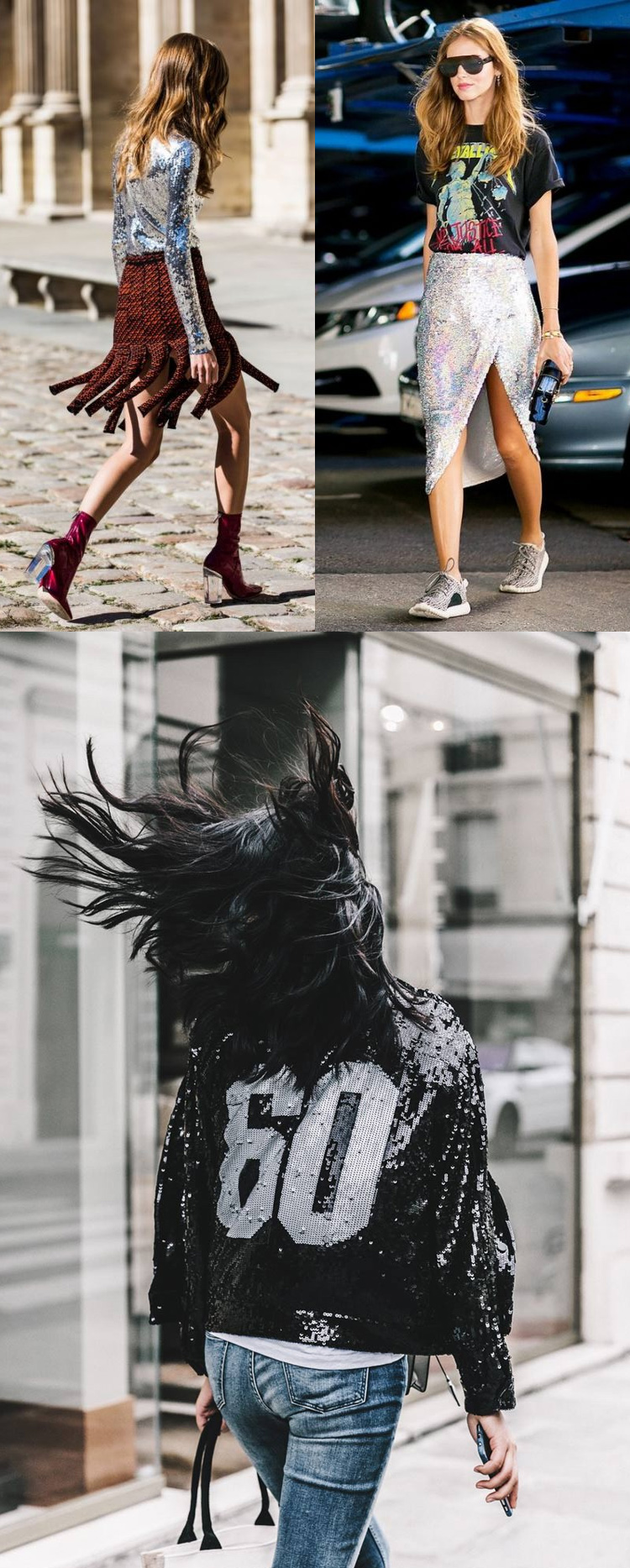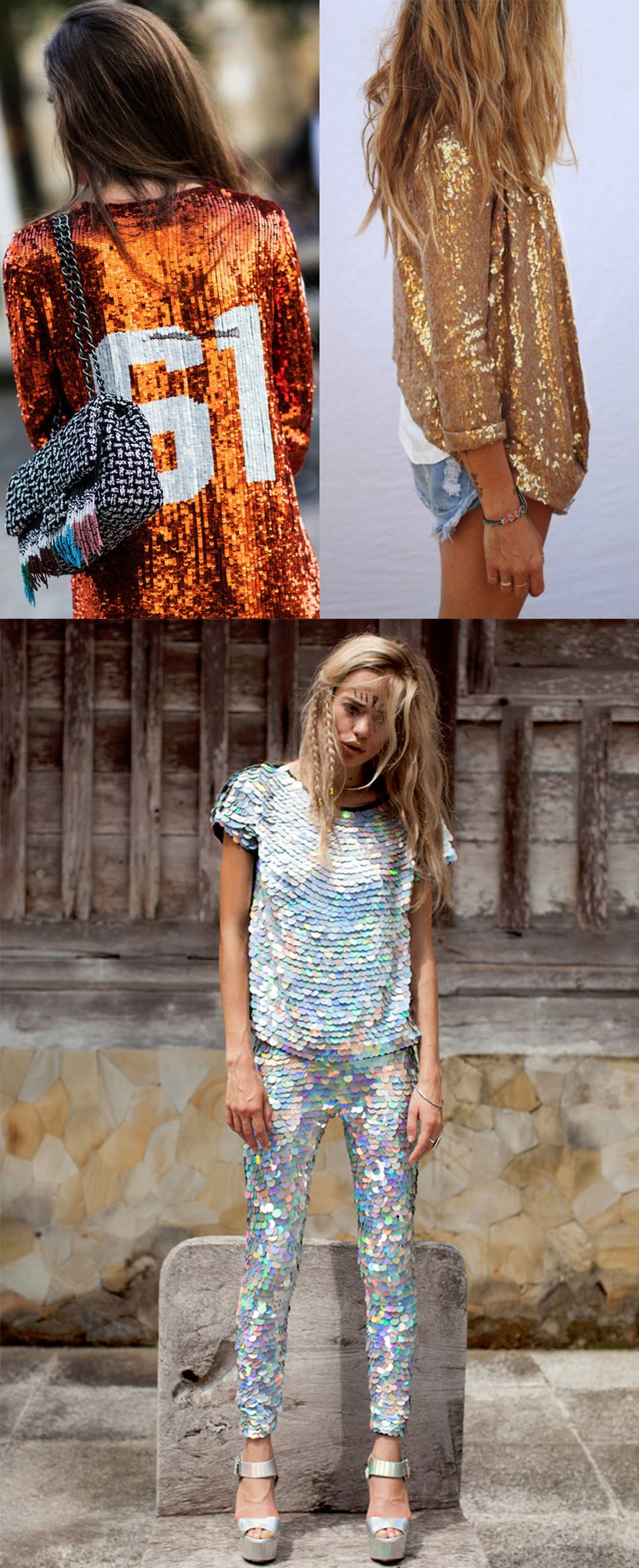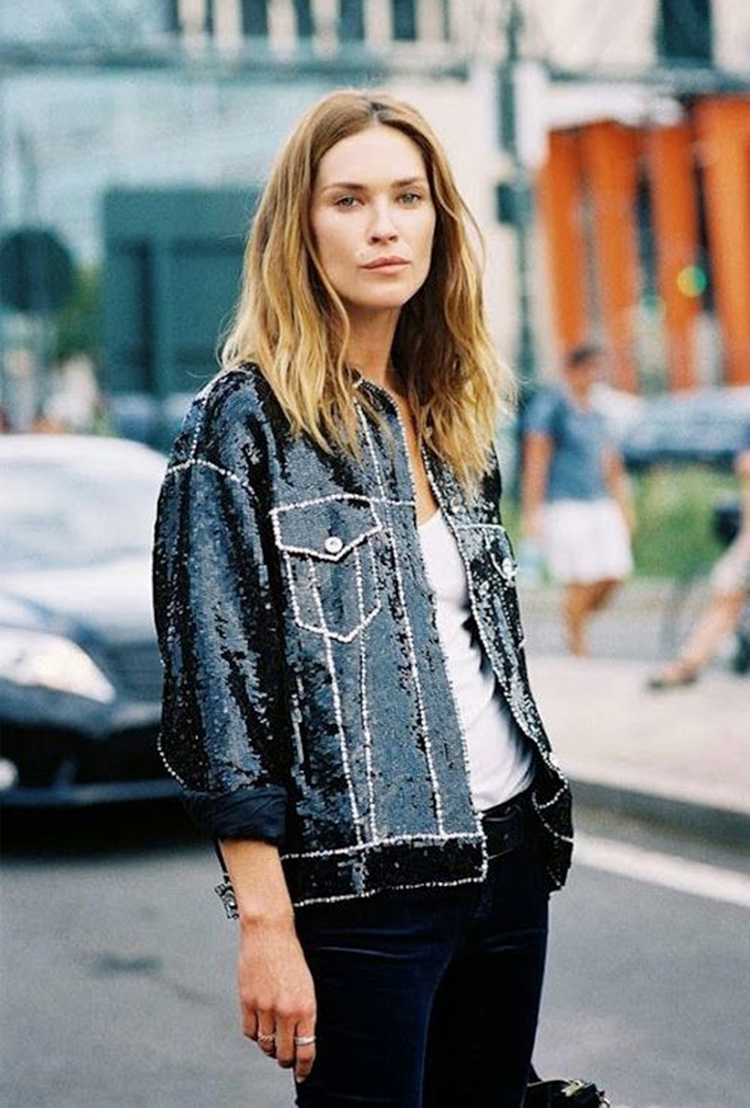 A little shimmer makes a big statement. Sequins seem to have a feel good quality about them that rubs off on everyone, so shop our instant happiness boost below!

Xo, Jadan Huter
Photo Credit: Lauren Cheek/The Blonde and The Brunette