It just occurred to me, I can't believe I have never done a post related to my favorite accessory…ballet flats!
These are my favorite shoes for a variety of reasons:
They are comfortable.
They come in every color and look great with just about everything.
They can be dressed up as well as casual.
For the most part, they are inexpensive.
Below, I have pieced together a selection of some favorites I personally own, as well as some I would like to get my hands on. If you don't already own a couple pairs, take my word for it and start shopping! Your feet will thank you later!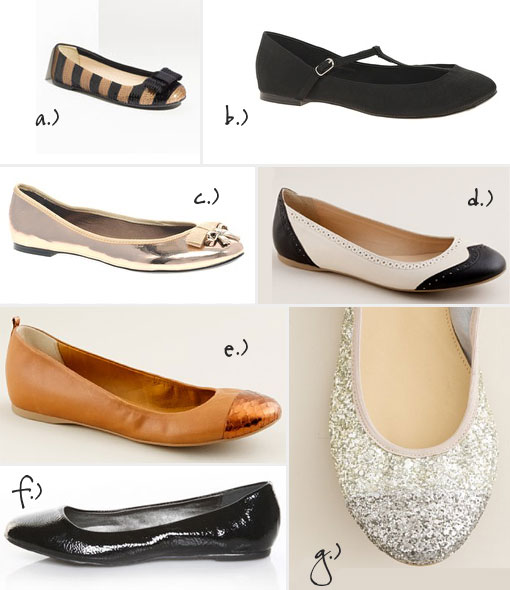 Xx. Jadan