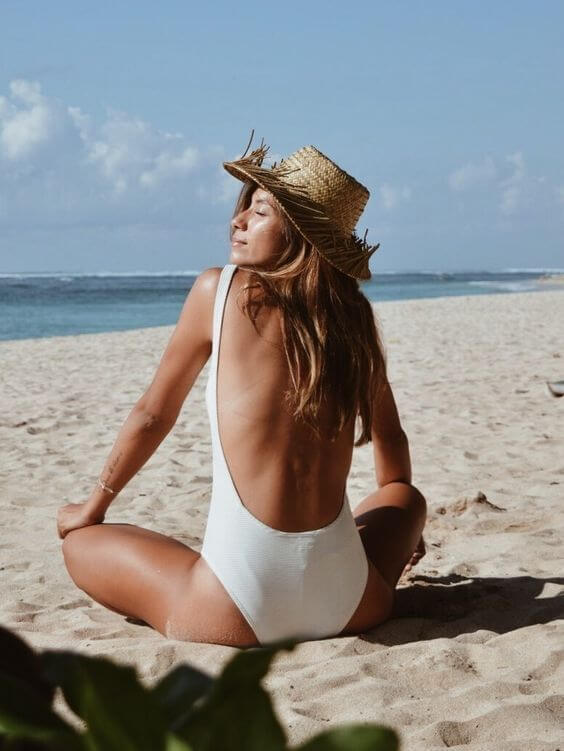 Now that summer is in full swing, and (gasp) bikini season is upon us, the odds are, buying a new swimsuit has already crossed your mind. Maybe you've even heard a few rumors about one-piece swimsuits being all the rage this season. Well guess what?
The rumors are true, and gone are the days when wearing a one-piece swimsuit meant you were either part of the swim team, body-conscious, or allergic to the sun. No longer reserved for your mother, one-piece swimsuits are having a major moment this summer. It's time to give your beloved bikini a rest, and opt for a sleek and sexy one-piece. With countless designer options available, it's easy to style yourself in colors and cuts that'll make you wonder if you'll ever go back to the bikini again.
From creative cutouts to lingerie inspired and even a few retro throwbacks, you can't deny the visual proof! The fact of the matter is flattery and comfort, and after quarantining with banana bread recipes all spring we know a thing or two about wanting our wardrobe to feel comfortable. Maybe, just maybe, two (pieces) aren't always better than one.
Shop the seasons must have swimsuits below!

Xo. Jadan