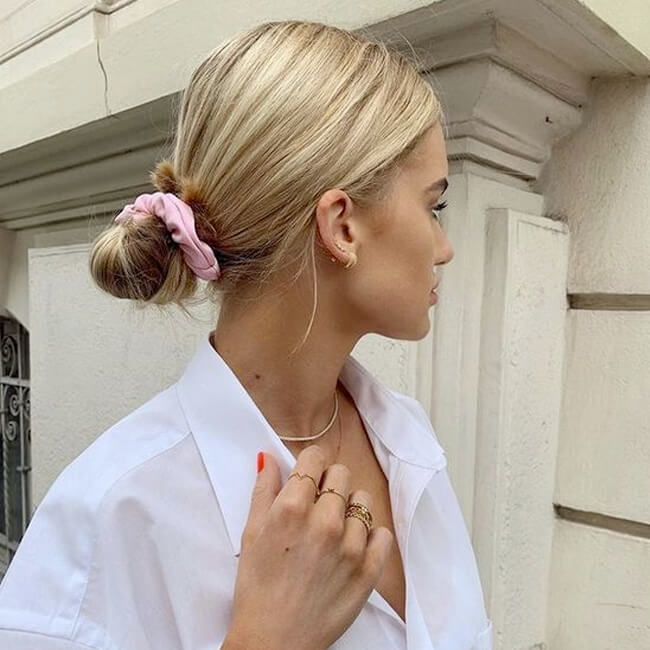 It seems like just when you think a trend is gone for good, it has a way of popping up again. This has definitely been the case for hair accessories from the 90's, be it headbands, bobby pins and now, back for more, the infamous scrunchie. You heard that right… Scrunchies are back and sleeker than ever to keep your hair cozy during quarantine. If you've been on the anti-scrunchie bandwagon, cause you're not 12 year old anymore (guilty as charged) this new generation of designer scrunchies is about to change your mind, just like it changed mine.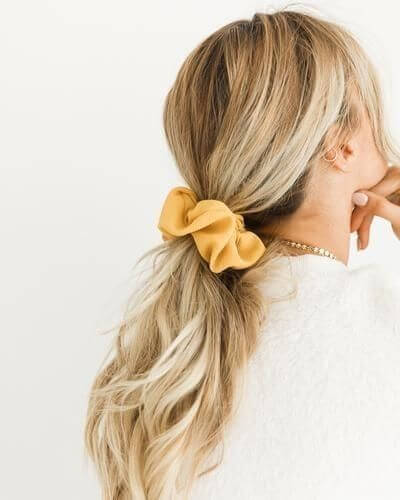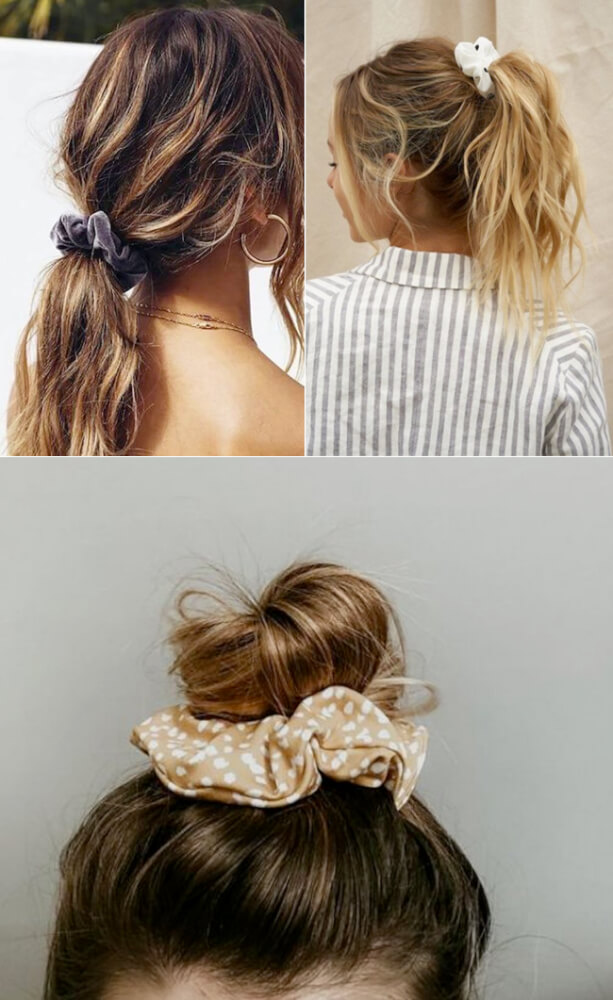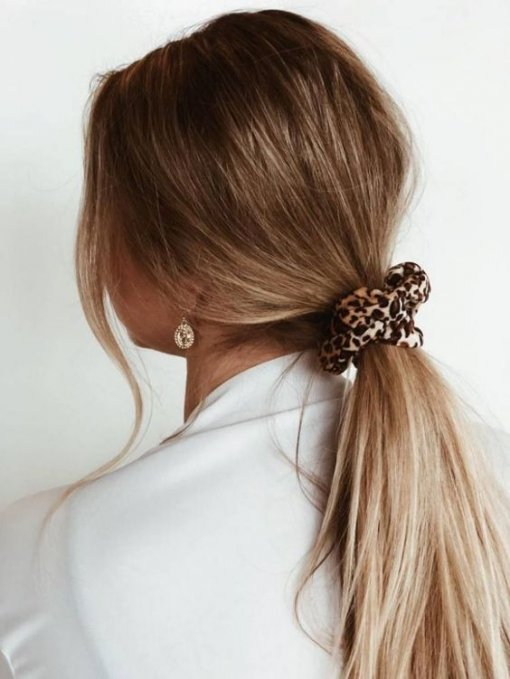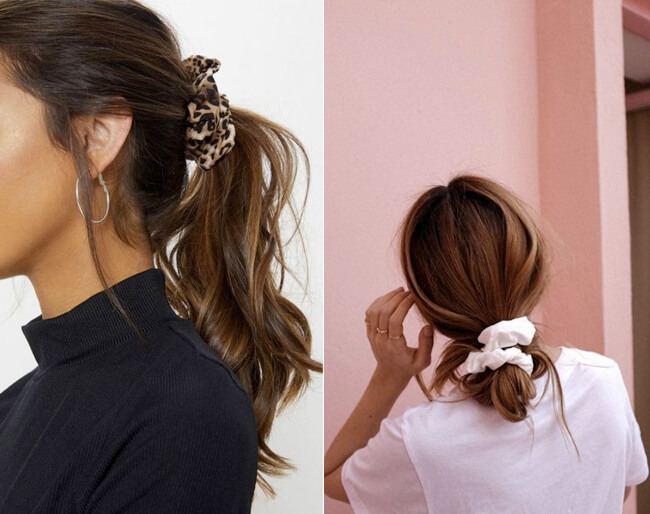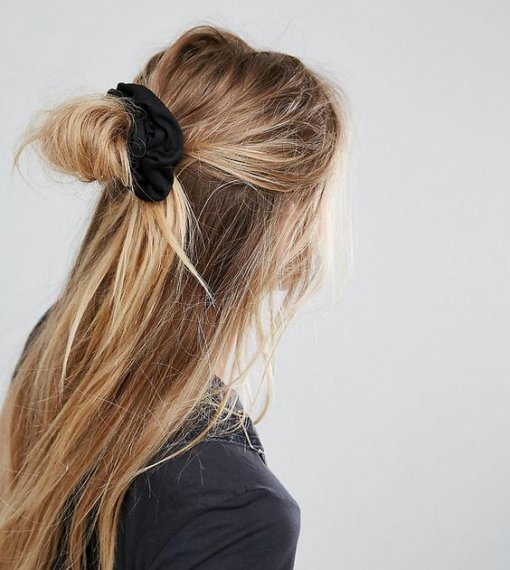 I know, I know, as scrunchies were previously relegated to jazzercise aerobics, 80's hair or your annoying little sister, they are now relegated to the street-style elite!
Not only does a new satin scrunchie look expensive, I recently learned it's also far less likely to damage your hair than most typical hair ties, and takes that "messy bun" look to a whole new level. For me, it was a win/win as I dove into the scrunchie phenomenon head first, literally. Make Stephanie Tanner proud and shop one of our favorite high fashion scrunchies below.

Xo. Jadan