We thought it would be a fun change of pace to give our readers a little inside peek into BnB contributor Jadan Huter's bag. Let's see what she's been hiding! Purse: Red Fringe Cross-Body Bag (Vintage). Red bags are a big trend now and with a similar one available in the current Bottega Veneta collection which exudes a similar vibe.
What's Inside :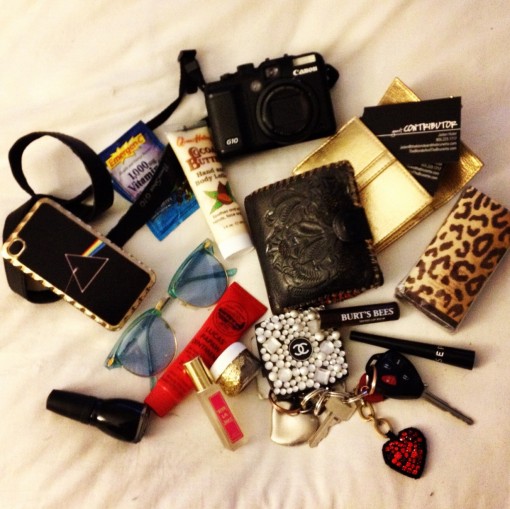 Pink Floyd iPhone Case $12.99
Lucas Papaw Lipgloss (Available only in Australia)
Lanvin Heart Keychain $120.00 (My absolute favorite!)
Tissue – "Caspar Hankies"
The Blonde & The Brunette Business Cards
Wallet – Handmade Leather (Vintage)
Tell us what's in YOUR purse! The Blonde and The Brunette would LOVE to peek inside!
Xo. The Blonde and The Brunette Team.