B
ased in Beverly Hills, the Webby award-winning blog, The Blonde & The Brunette, was founded in the Fall of 2010 from NJ's front row seat at the Prada runway show in Milan. Currently followed in over a 110 countries, The Blonde & The Brunette is designed to be a quick, daily dose of fashion, style and beauty.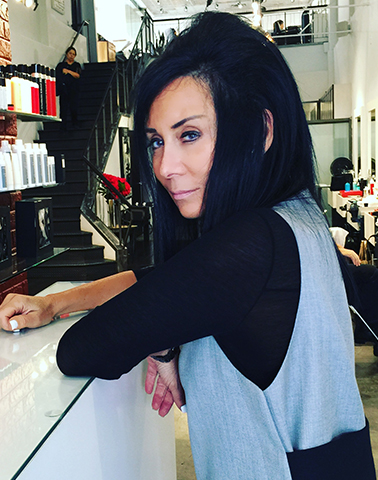 NJ Goldston,
The Brunette
NJ is internationally recognized as a fashion trendsetter, style icon, and often referred to as the "Daphne Guinness of the West Coast." She has been named a "Style Icon" by Louis Vuitton, recognized as one of LA's "Leading Ladies of Style" by Angeleno Magazine, is a member of the Vogue 125, a Brand Ambassador for Net-A-Porter; and the muse of famed jeweler Martin Katz. In 2012, she was honored as one of the top 10% viewed profiles out of LinkedIn's 200 million members. As a fashion and business journalist, she has a monthly column in Money Inc, regularly contributes to publications from Forbes and Fortune to Fast Company. She has interviewed everyone from Alber Elbaz, Olivier Theyskens, Rachel Zoe, Derek Lam, Thakoon, the Missonis, Jason Wu, J.W. Anderson, Mary Katrantzou, and Giuseppe Zanotti to Brandon Maxwell. She also regularly attends and covers events such as the Met Gala as a contributor for The Hollywood Reporter, Pret-A-Reporter, Dauphine Magazine, C Magazine and C Social Front. Although her first love is fashion, she is well-known in the creative community as the Founder of her advertising, branding, and interactive agency The UXB, as the Managing Partner of Athletic Propulsion Labs (APL), and as an award-winning member of the by-invitation-only International Academy of Visual Arts (IAVA), the International Academy of Digital Arts & Sciences (IADAS), a seven-time Webby Judge and five-time winner including for the Blonde & The Brunette, multiple Communications and Davey Awards winner and judge, and member of The Metropolitan Museum's Friends of The Costume Institute. She is a graduate of the NYU Tisch School in Film and Television, NYU College of Arts & Science in Journalism and has her MBA in Marketing and Economics from the NYU Stern School of Business . As an in-demand creative, NJ has worked in the entertainment industry for MGM and Universal Studios as well as shaped print, video, and digital campaigns for major clients world-wide including the fashion industry. She is a Board Member of MOCA, the Otis College of Art and Design Benefit & Fashion Committee. She's been honored by Big Brothers Big Sisters and Aviva as the Innovator of The Year Honoree for The Blonde & The Brunette. You can often find her front row at runway shows from Louis Vuitton and Chanel to Prada, sitting at her laptop at 1 AM or working with the stylistically diverse group of B&B contributors.
Julia Obst,
Contributing Editor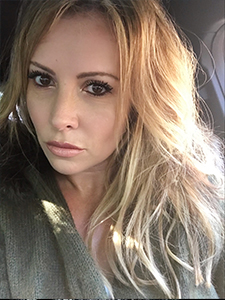 Julia Obst, originally from Russia, has been an LA girl her entire life. After years of spending time on the LA social scene, she realized she should use her relationships and contacts and turn them into a profession.
From owning her own pr firms to working at the top pr firms in LA, she was a publicist for seventeen years.
With a passion for pop culture and fashion, she now works as a contributing editor at The Blonde and The Brunette and prides herself on always valet-ing and never carrying any cash. True story.
Jadan Huter,
Fashion & Beauty Editor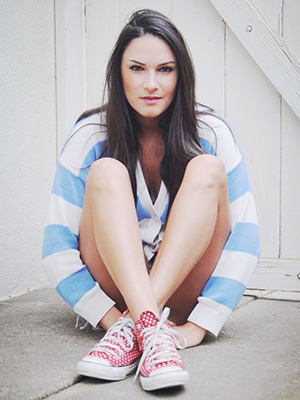 Jadan Danielle Huter has been surrounded by the arts throughout her whole life. With a family full of accomplished artists, a creative sense of style was always in the cards for this Brunette! She's had the fortune of traveling to countless international fashion destinations, and met a wide variety of eccentric crazies! Being exposed to so many diverse cultures at such a young age has helped mold her into the fashion forward thinker she is today.
She doesn't limit herself to one particular style, and she's not afraid to be bold. Her range of fashion is derived from whatever she feels like at the particular moment. Her closet ranges from high fashion, to vintage, to modern…she believes pairing these three together gives you the perfect look. Her youthful eye, creative mind, old soul and "finger on the pulse" mentality, helps her stay relevant in this ever changing world of fashion.
Lauren Cheek,
The Brunette Contributor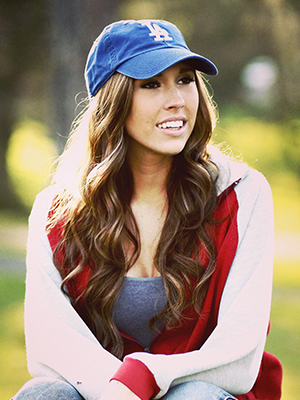 A Seattle native, Lauren Cheek, also known as The Blondette, ventured down to Los Angeles in hopes of emerging into the fashion industry. It was her passion and drive that then lead her to The Fashion Institute of Design and Merchandise in downtown LA. After recently graduating, she continues to pursue her innate passion for the industry by continuing to evolve as a creative; styling for multiple shoots and events, keenly designing graphics, and aggressively following current trends and designers. She's always in touch her native west-coast style and tends to gravitate towards that "effortlessly cool" look. From street style to runway, Lauren is always pulling inspiration that blends into her daily life, and translates into her everyday style. She adores her beloved pup James Dean, and Watermelon Sour Patch Kids are her weakness.
Rachael Phillips,
Brunette Contributor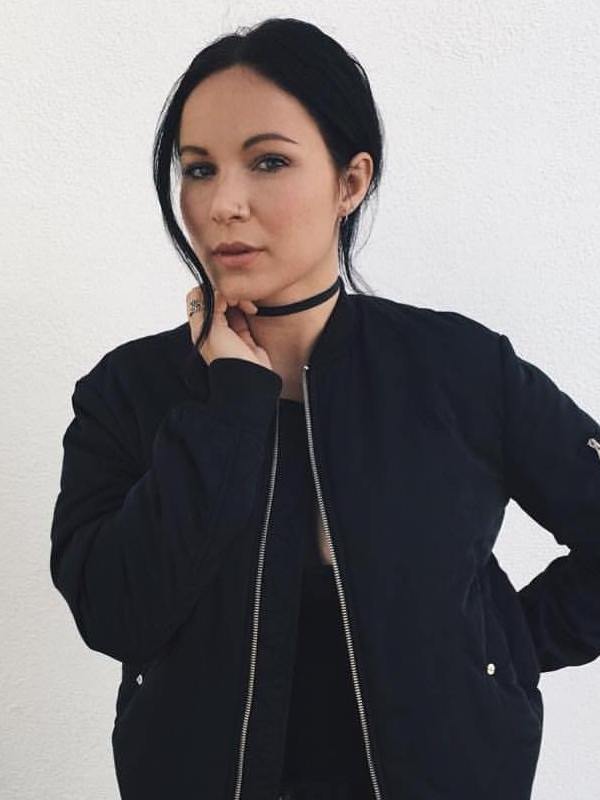 Born and raised in Santa Barbara, CA, Rachael's career in fashion began at a young age working as a buyer and marketing director for her family's swimwear store, curating fashion shows/events and photoshoots as well as assisting local stylists and eventually launching an online active wear store of her own. Always feeling drawn to the fast paced energy of the city and the creative inspiration she felt here in LA, Rachael decided to make the move from her little beach bubble to pursue other endeavors in the industry. Upon moving to Los Angeles, Rachael began to pursue projects in marketing and brand/artist development as well as creative direction and curating for a number of labels, designers, and photographers in both menswear and women's fashion. With a passion for punk rock, independent films, old literature, and art museums, Rachael pulls her style inspiration from the same areas that fuel her creative projects. Combining vintage, high-fashion pieces, and relaxed menswear inspired silhouettes, Rachael's personal style could best be described as rock n' roll meets streetwear with a little 70's action. Her favorite designers are Demna Gvasalia (Vetements & Balenciaga), Hedi Slimane (Saint Laurent), and Alexander Wang…and she believes you can never have too many black leather jackets.
Kate Gaffney,
Brunette Contributor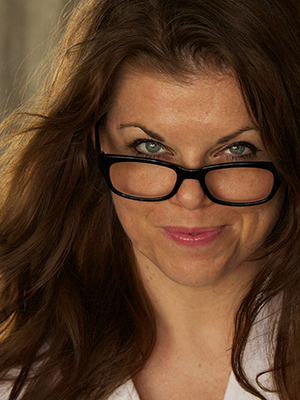 Originally from a small town in Ohio (cliché, much?), Kate has been a SoCal resident for enough time now to officially call herself an LA resident. When not performing in her own shows, Kate is out in LA soaking up all of the culture and performances that the Entertainment Capital of the World has to offer. On the side, she is a freelance photographer and writer. You've probably seen her work and just not known it. If you see Kate out and about, ask her about the original Karate Kid movie and she can explain why it is the greatest movie ever made. She's really excited to be part of the B&B Team. Cheers!
David Soriano,
The Graphic Designer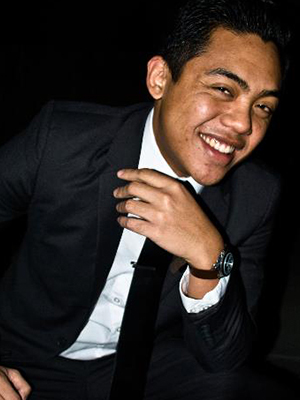 Born and raised in Los Angeles, David Soriano began his interest in the graphic arts late in high school. It was the turn of the century, and today's technology was in its very roots. His interests in pursuing a career that combined art and composition only grew with it. He turned to the Fashion Institute of Design and Merchandising in downtown L.A. to pursue a degree in graphic design, which in turn led him to be an up and coming designer in the heart of Los Angeles.