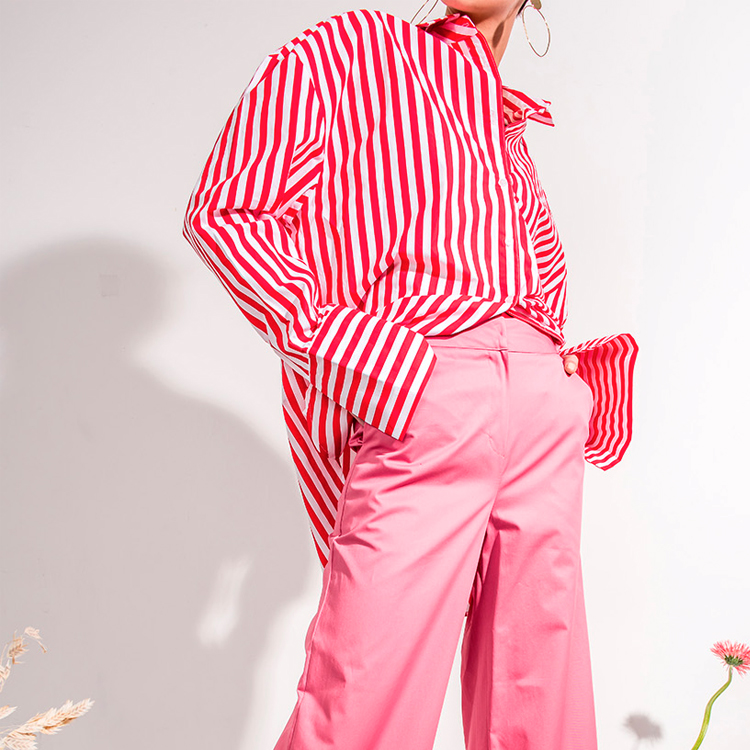 Once upon a time, there was such a thing as a fashion faux pas. Rules are so 2008, and my wardrobe is a better place because of it. These days, there is no such thing as a fashion "don't", and that's just the way we like it.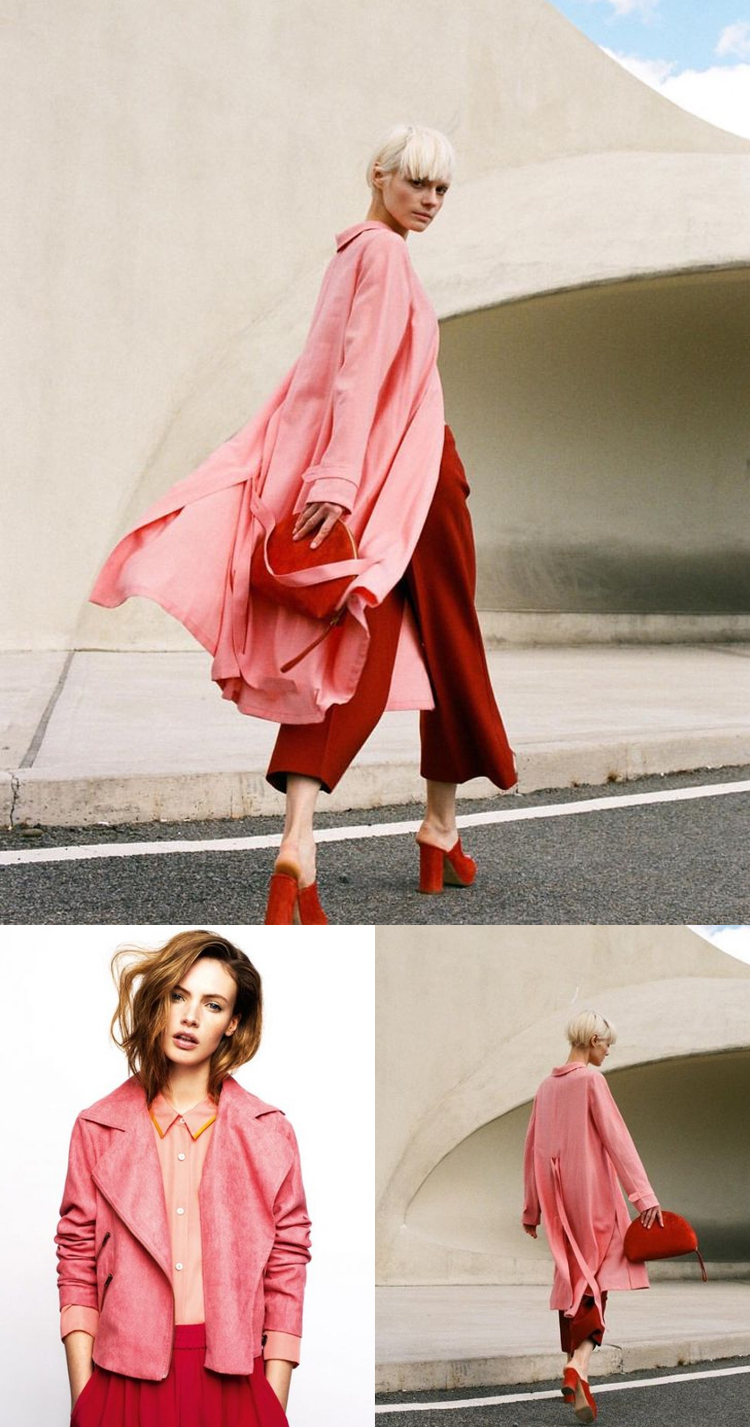 Would you believe that black and brown, gold and silver, and my all time favorite, pink and red color combination used to be a fashion don't? I'll admit, wearing pink and red together is quite the statement, but to give it a thumbs down? That was way harsh, Tai. I'm guessing it was probably the same person that said you can't mix patterns either, boring. Below, we've rounded up some visual inspo along with 5 tips to make sure you nail the look.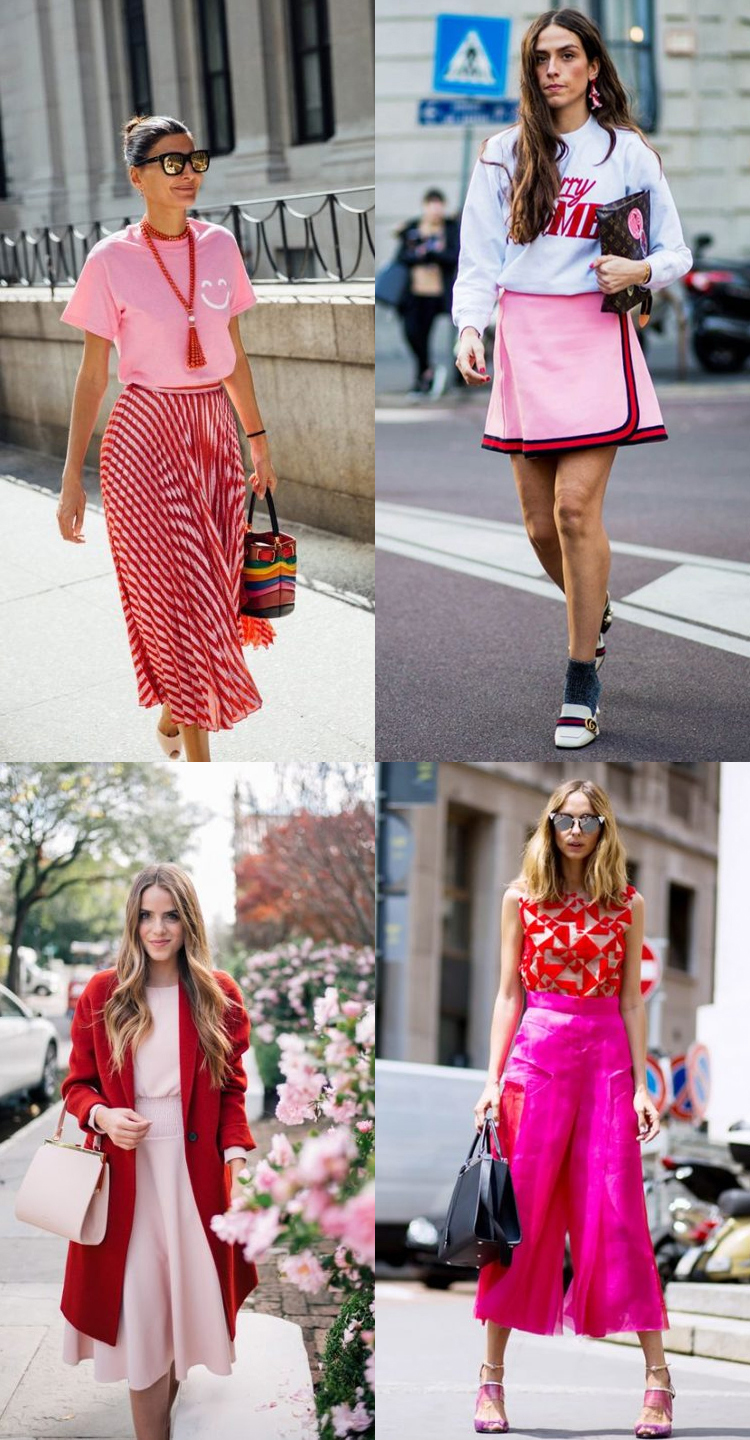 1. Be Bold
Balancing the two hues can go awry if you aren't careful. Make sure it's evident that the bold color combination is intentional. In other words, give it your all. If you go half-way on this, it will look accidental, and that's never a good look in fashion.
2. Accessorize A Color
Put your accessories to work. Offset a pink dress with a red handbag or vice versa. The easiest way to nail this look is offsetting a bold color with a pop of the contrary.
3. Prioritize Patterns
When mixing red and pink, wearing patterns can be helpful because it will help you ease into the look without channeling a Valentine's Day Hallmark special.
4. Keep The Colors Distinct
Make sure your colors distinctly contrast. There is nothing worse than color-blocking two of the same hues. A bold red with a soft pink is one of my favorites, and a combo you can't easily go wrong with.
5. Go For Something Pre-Mixed
When in doubt, find a colour-blocked piece that has already done the work for you.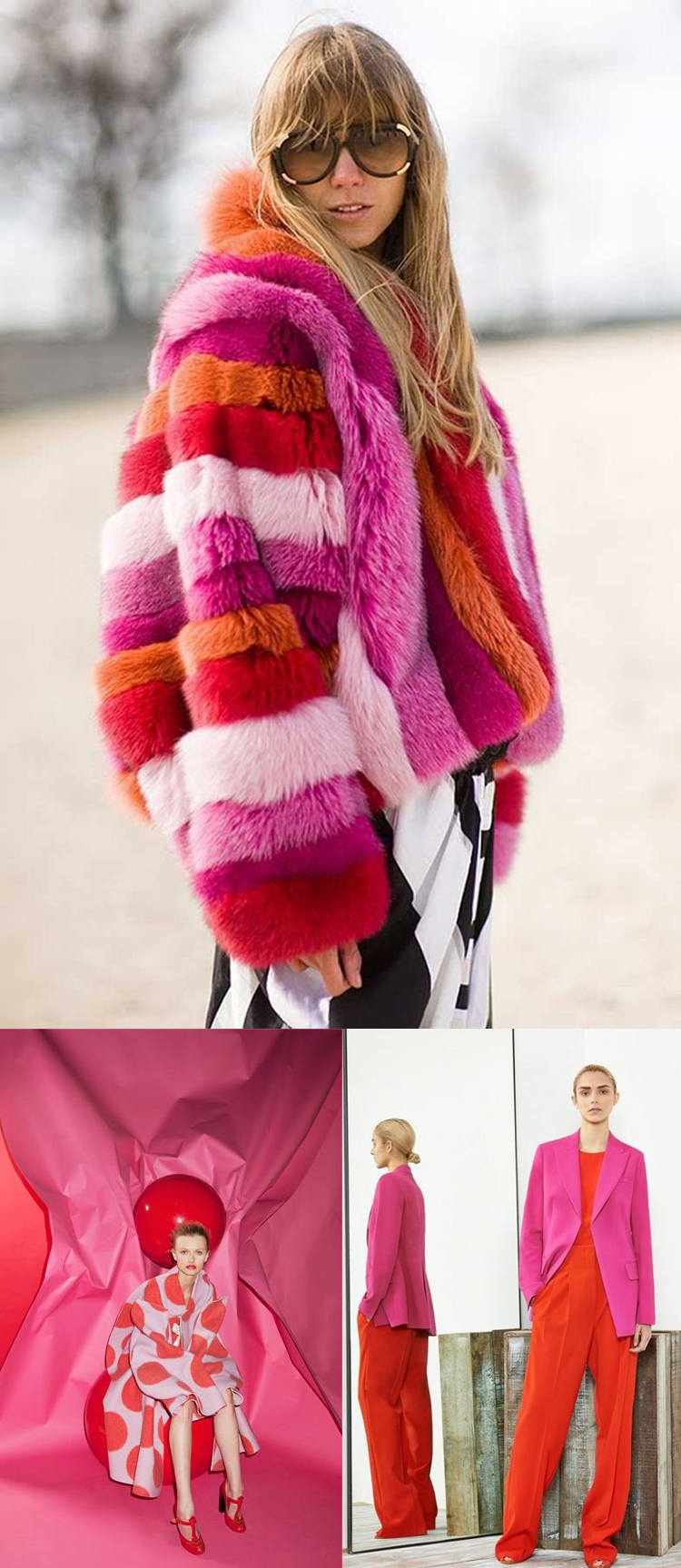 Shop the best pre-mixed color-blocked pieces of the season below.

xo,
Jadan Huter