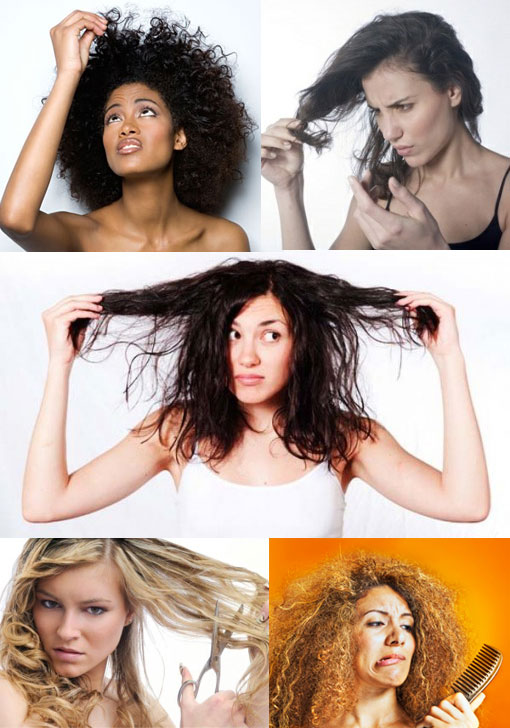 Hello gorgeous Blondes and Brunettes! I have a confession, I really didn't think that I needed to "deep condition" my hair until I actually tried it! I go to the gym, get facials, floss, etc. so why don't I make time to really treat and feed my hair! For the 100th time I heard my hair stylist and colorist say to me; "You really need to do a deep conditioning treatment once a week!" So I did it. Once a week for the past month I devoted at least an hour to soaking my strands in nutritious oils and conditioning masks. I admit, my hair feels amazing and softer than ever. I also noticed that I don't have to style it as much, it falls into place better.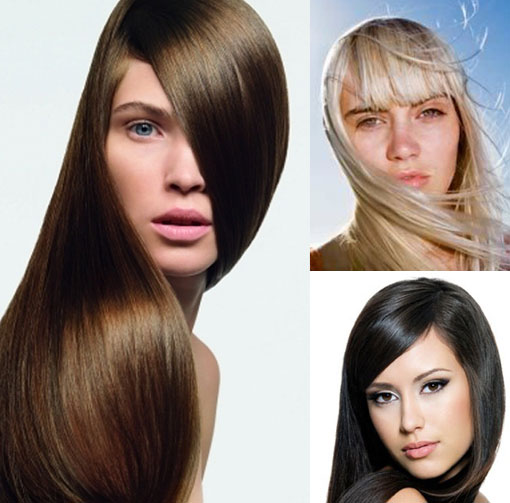 Here is my advice on keeping your gorgeous locks in tip top condition:
* For stronger, longer hair that looks flawless from root to tip without the hassle of getting regular trims, the secret is, the less trims you need, the longer your hair can grow, and faster! So, stop cutting and start growing by binding the frayed and separated ends of your hair back together, making them look freshly cut, instantly.
* Seize any time you can to condition your hair. Put oil and or a mask on dampened hair or slightly dampened hair and tie it up in a bun.Slather on oils and masks at night, with a fitted shower cap, or while your at the gym (I just use a headband to prevent oils from leaking) or an hour before you shower.
* I also like to use oil on my scalp and ends followed by a thick mask to seal it all in.
* Put some nutrients onto your hair at least once a week! More than just conditioner in the shower!
Here are my favorite products that work and smell amazing: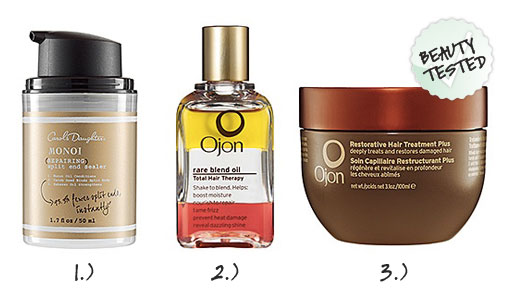 1. Carol's Daughter Monoi Repairing Split End Sealer $25
I put this on dry hair whenever I can! This product uses ingredients that only grow in Tahiti. Monoi oil is made by taking 15 freshly picked Tiare gardenia flower blossoms and combining them with 15 ounces of Coprah coconut oil over a 15-day sacred ritual.This product does not contain alcohol, petroleum, mineral oil, or artificial colors.
Research results:
– Based on instrumental results versus control in a clinical trial on real human hair swatches, an average of 93.3% of split ends were sealed, instantly.
-Thousands of hairs were put through mechanical stressors —washing, blow drying, flat ironing, hair coloring—until split ends formed. The Split End Sealer was then applied and the number of remaining split ends were counted. Only 6.7% of split ends remained.
2. Ojon Rare Blend Oil Total Hair Therapy $35.00
One precious drop of this multitasking wonder protects, nourishes, repairs, and transforms dull, dry, or damaged hair to vibrant health. Hair instantly looks glossier, shinier, silkier, and more luxurious. This product is also great to massage into your scalp. Pour a few drops into the palm of your hands and warm them together. Apply to damp hair pre-styling to help repair and protect against heat damage or apply to dry hair to restore health and enhance high gloss shine.
3. Ojon Damage Reverse™ Restorative Hair Treatment Plus $33
This is a product I bought years ago when Oprah introduced it to the world . It really really makes my hair so soft. It hardens into a block so you need a spoon or the edge of your nail to scoop the product out. Then warm it by rubbing between your hands until it transforms into a nourishing oil. Distribute evenly throughout hair and scalp. Comb through and allow to penetrate for at least 20 minutes (the longer the better) before rinsing and shampooing.
-Kathryn, The Blonde