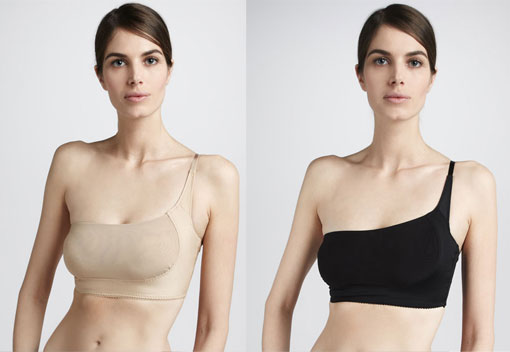 Stella McCartney One Shoulder S/S 2012.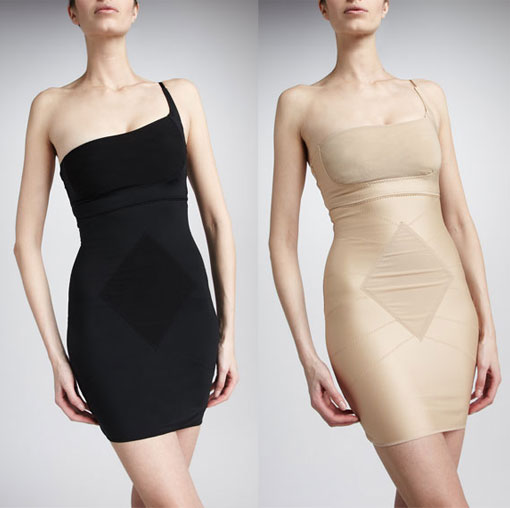 Weddings. Proms. Graduation Parties. Bridal Showers. The list goes on and on as summer approaches. One-shoulder cocktail dresses and gowns are as strong a trend as ever this year, and I don't know about you, but it's been challenging finding the right undergarment (i.e. bra) for this look especially if you have any curves.
Maybe there has been a solution out there, but I never noticed it before. For me, investing in the right lingerie is always a challenge as I never seem to make time for it. But this is a real addition worth the splurge: the no-wire Result Wear Ava Bra is designed for use with one-shoulder gowns and tops, with an adjustable strap that can be worn on either shoulder. The collection's signature performance fabric lifts, enhances, and accentuates—all without any wires. The Ava One Strap Bra is available in nude or black. Sizes xs-xl for $79. If you need to complete the look, due to all the sheer fabrics this Spring, they also have the Grace Strapless Slip with a drop of control for $159. Available at Neiman Marcus online and in stores beginning April 21. Problem solved!
NJ, The Brunette