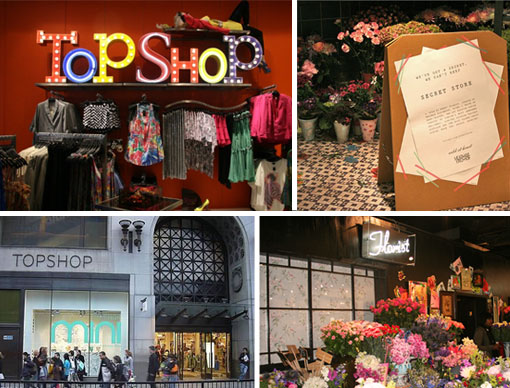 Just got news that the original Oxford Street, London Topshop store opened their doors to Wild At Heart, a "secret" pop-up shop yesterday afternoon May 26th, 2011!
The temporary "secret" space features floral arrangements on its exterior as well as a host of jewelry from quite a few ingenious designers inside. Such designers include Pamela Love, Maria Francesa Pepe, Nasir Mashar and Meadham Kirchhoff.
Why am I so excited about this? Because I'm headed to London this afternoon! Can you say perfect timing?
So I leave you with this piece of advice. If you are in London or New York for that matter, get yourself over to Topshop, and hurry! It is rumored the store will only stay open for a few weeks. Secondly, if you are spending the weekend in the states, don't feel left out. Join the fun, jump online to get your hands on the collection!
"Secret Shop Collection Online" buy it HERE!
www.topshop.com
Xx. Jadan