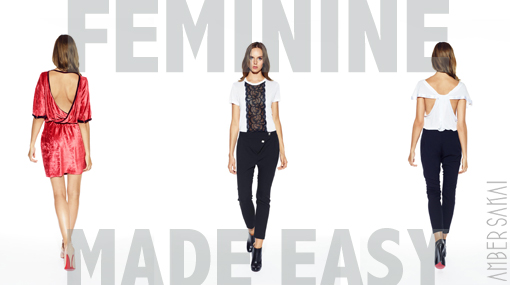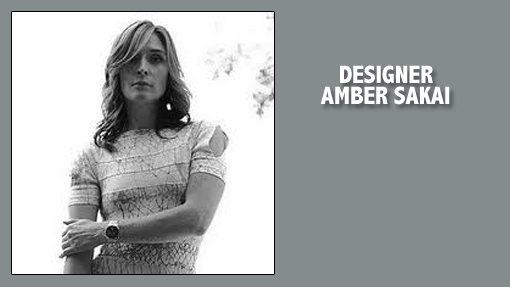 So many of us lament, "We want to look feminine but pleeeeze, somebody make it E-A-S-Y." I think I found the style solution. Designer Amber Sakai. A former model, Sakai's collections are inspired by the dynamic woman who is "always in motion." Definitely me, or at least the motion part, along with several well-dressed celebs from Kourtney Khardashian, Eva Longeria to Perrey Reeves spotted in her designs.
Sakai has what I call "Statement Basics." Those items that take you from desk to date or weekday to weekend. This includes everything from a white jersey ribbon top with a revealing back, a lace panel tee to a black asymmetrical top (which I own along with a swoon-worthy sheer, long-sleeved lace top with a gray zip back). Wear any one of these paired with jeans or leather leggings, you've suddenly got on-the-go flair.
Her Fall 2013 Collection (below), still in-stores, takes it a step further by adding blue and red velvet accent pieces (party on) which mix perfectly with her line of black wardrobe staples. The playful silhouettes are perfect year-round especially since black is the new black.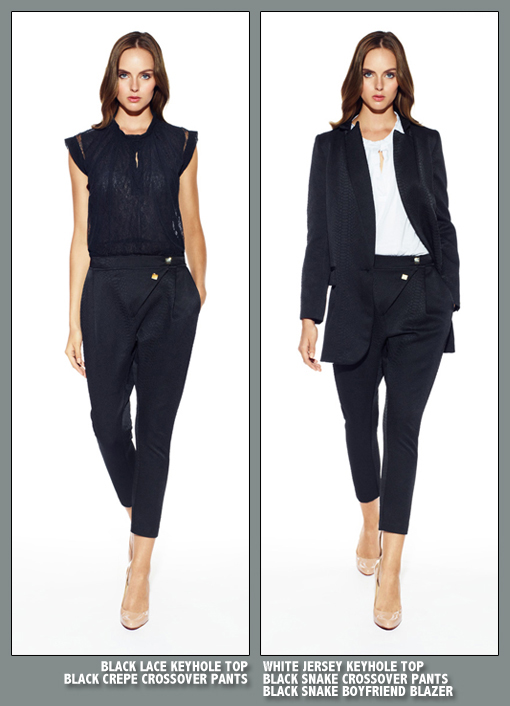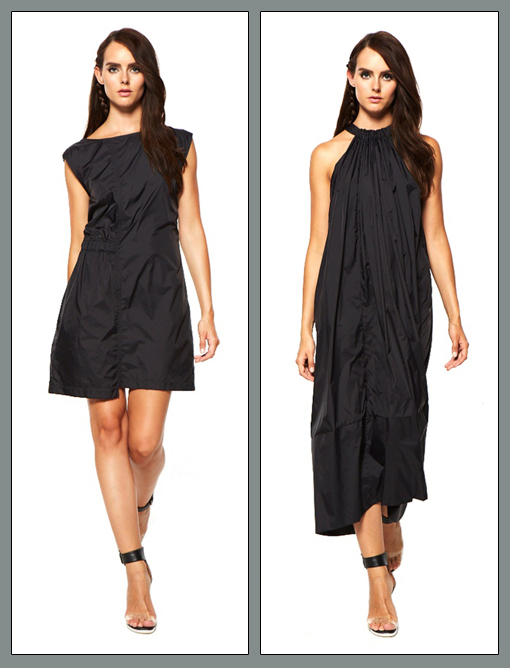 Finally, since it's so cold, everyone is already thinking about the warm weather. For Spring Summer 2014, Sakia is already garnering tons of media with her showstopper collection of graffiti-inspired print dresses. Done in collaboration with Los Angeles-based artist Kristopher Raos, it's her first foray into prints. It couldn't be better timed as art-inspired fashion is a centerpiece of the spring runways from New York to London, Milan, Paris, and Art Basil.
For your dose of feminine made easy, shop Amber Sakai's site or Farfetch.
With Love From LA,
NJ Goldston, The Brunette