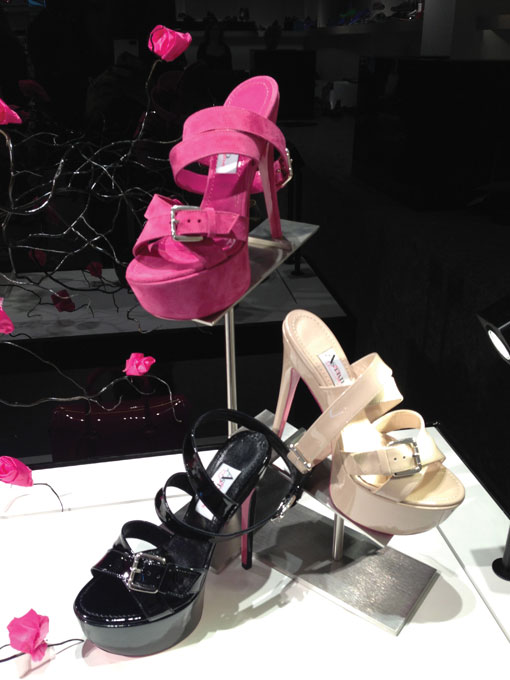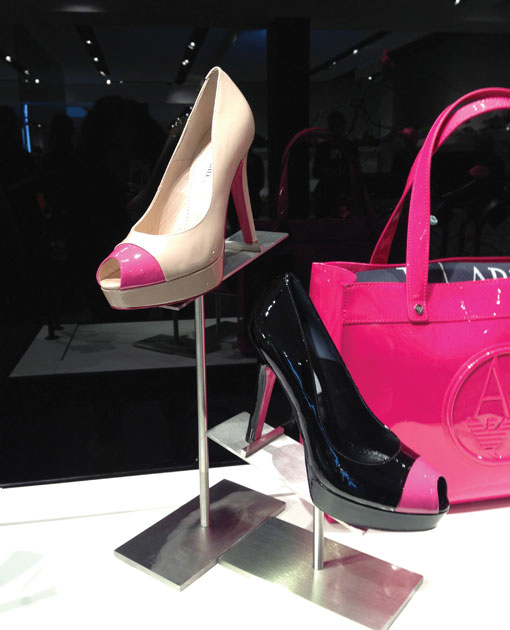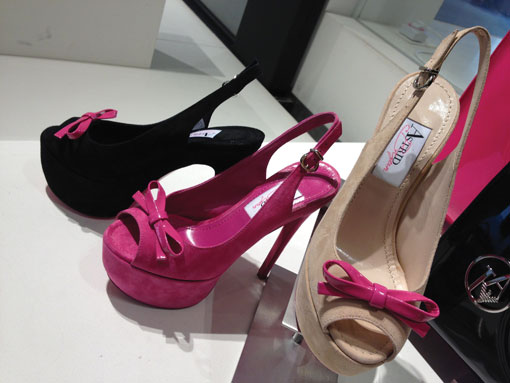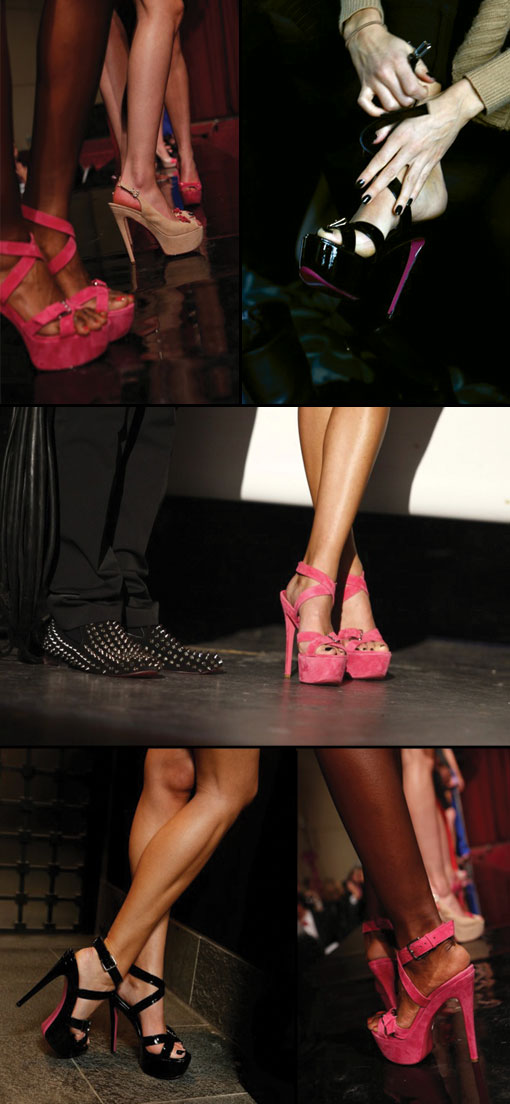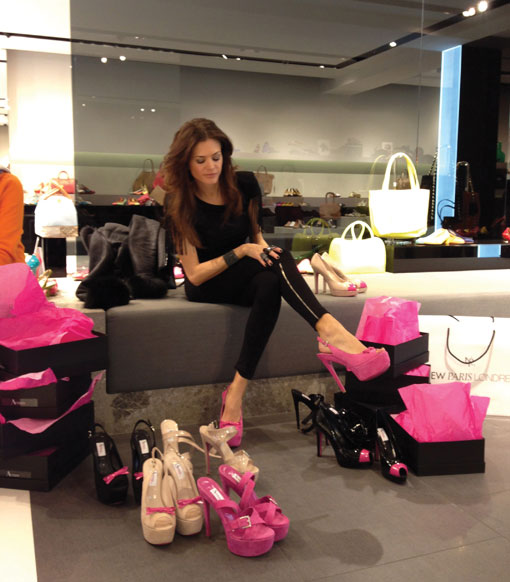 The weekend is almost here and in case you are out and about, I am so excited to finally unveil the entire Astrid Bryan Spring/Summer Shoe Collection! In stores now, there are three models, sizes 36-40, in several different colors; A "Peep Toe" in Nude with Pink and one with black and hot pink, a "Sling Back" in black suede with a pink bow, a "Sling Back" in Pink with a Pink bow and one in nude with pink bow, and three "Sandals", one with nude lacquer, one with black lacquer, and one with pink suede.
The shoes are very high, super comfy and make your legs look extra-long! They are sold at every New Paris Londres in Belgium, but you can also find them at:
Cote Blanc Beveren in Gent
www.astridbryan.com
Style tip: Go with the "hot pink" or the black with hot pink accents to add a pop of color with skinny black jeans and a black top.To give the allusion of longer legs, nude is the best with dresses and skirts above the knee.
Astrid Bryan