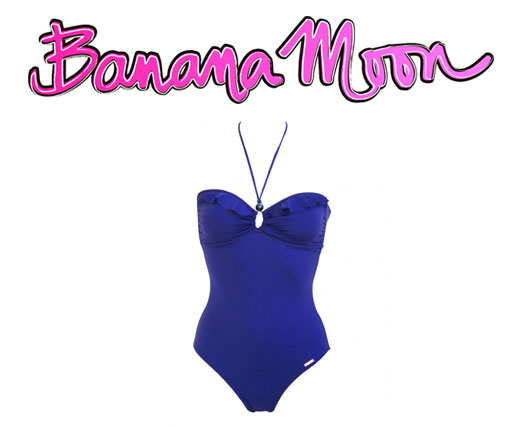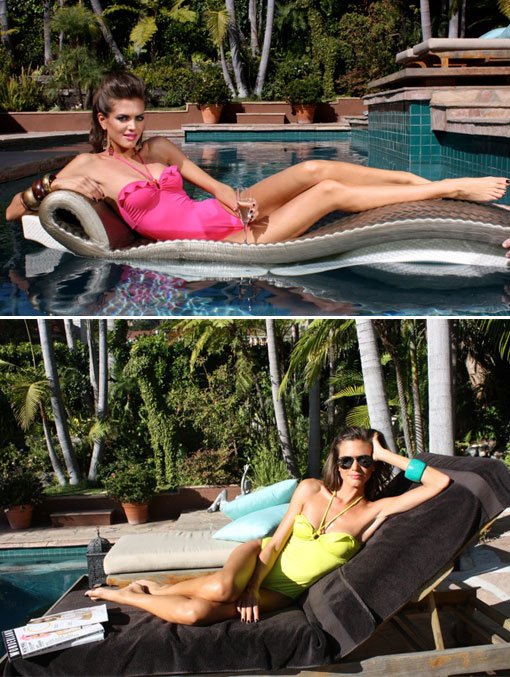 The hot weather is just around the corner and this summer I'm wearing more fabulous one-piece swimsuits (its the new trend in LA) like this one from Banana Moon called the "Damon Iscolor". There are lots of colors; my favorites are Magenta and neon green, but honestly, all the colors are awesome and actually make you look tanner. The suits also have a special bra inside that slims your body and accentuates your curves. They're so cool you can even wear shorts on top and wear it as a bustier.
Of course, I have a bit of styling advice: at the beach or at a pool party, a long low-waist skirt or a colorful scarf wrapped around your waist will make you look like a real diva! A flower in your hair and over-sized bangles will make it look more exotic. Now let's wait for the sun! Available at:
For our Belgium readers, find them at your local Banana Moon store in Antwerp, Knokke, Liege, Oostende or Nieuwpoort. See for yourself how elegant you'll look!
– Astrid Bryan