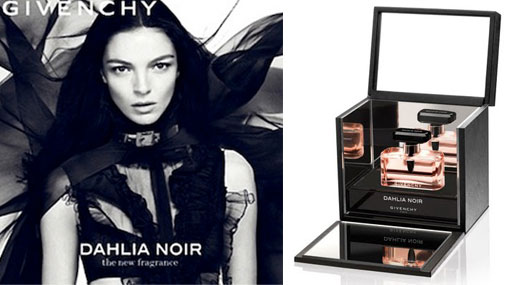 Even if it's a New Year, we still have wish list's all year long. It's just the nature of fashion or, in this case, fragrance. We all have our never-ending wardrobe of fragrances and now I have a new wish. Riccardo Tisci, the creative director of Givenchy, collaborated with Baccarat to create a limited edition of 200 crystal bottles of a fabulous, new fragrance called Dahlia Noir; only 35 bottles are coming to the U.S.
The eau de parfum is made of mandarin, pink pepper, and mimosa, and has a core of rose, iris, and patchouli. It's a hypnotic cocktail you should not miss☺!!!! Get in line soon!!! It's a piece of jewelry!
Available exclusively at Saks Fifth Avenue and Neiman Marcus. $1500.
– Astrid, Style & Beauty Expert