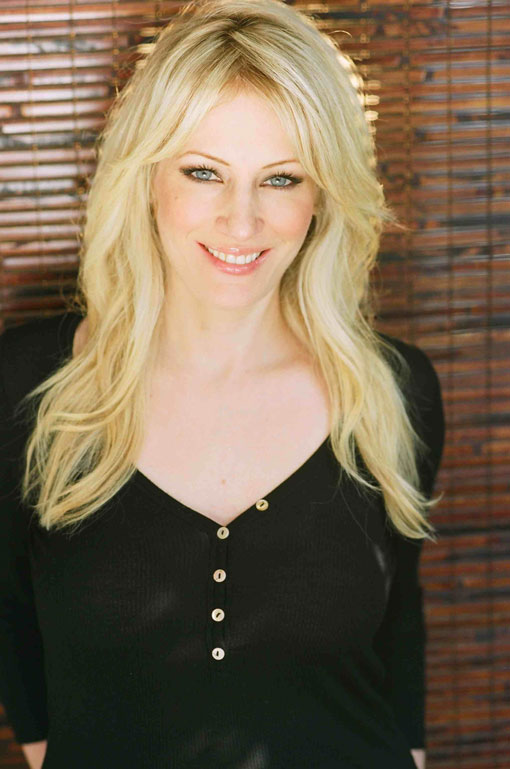 Calling all hair color junkies…here is a fabulous hair color secret that The Blonde and The Brunette recently discovered and we just had to share it with you!
As one of the most sought-after celebrity hair colorists, with A-List clients from Julia Roberts, Cate Blanchette, January Jones and Ashley Judd, Jennifer J., owner of the renowned Juan Juan Salon Beverly Hills and Brentwood, introduced us to a great new concept: Bringing Beverly Hills Hair Color To Your Home. If you are wondering why you should trust Jennifer with something as sensitive as your hair color, and doing it at home, it's because she is the go-to colorist that top publications look to for color trends, advice on hair issues and color corrections. You can find her work frequently featured in Allure, Harper's Bazaar, O Magazine and The New York Times.


We couldn't just take her word for it so we met Jennifer at Juan Juan and put the system to the test. That's when we learned all about how everyone can have Jennifer J. in their lives no matter where you live, how busy you are (especially new moms), or can't make it or afford to get to a salon as often as you might like; and that's what inspires her. Jennifer feels her latest endeavor is the most gratifying as it empowers women everywhere with an exciting new beauty option.
So how does it work? Go online to hear Jennifer J. explain the system in her video how to set up a Couture Colour kit . We also did the same thing in the salon as she taught me how to color my own hair! I learned how to do my base color and balayage highlights (aka sunlights) and just click on this link to see it! What every blonde needs to know, right?

In my video with Jennifer J., she recommends using COUTURE COLOUR for at home color. We used the LUXEBLEND Light Blonde on me. These products contain no-ammonia, include a no-drip shade which contains rich nutrients that moisturize, nourish and protect while delivering a multi-dimensional glossy colour. The bonus element is the Pequi Oil Treatment ,and the real secret to COUTURE COLOUR because it locks-in fresh colour, along with a sleek, soft shine.

Because we all need that extra bit of confidence , I often refer to her website jenniferjbeauty.com, to find everything I need to know to take more of my beauty regimen into my own hands. You can watch videos related to everything about hair color and get the best insider tips for how to color your hair at home whether you are a blonde or a brunette. Then check back often for new videos and to get hair color advice on her Facebook page, facebook.com/jenniferjbeauty and twitter, @JenniferJBeauty. She's always adding new ideas and tips.
In terms of full disclosure, I have had the privilege of Jennifer doing my blonde locks for a few months and you know I've been everywhere. I must say Jennifer J. has given me the perfect shade of blonde, the perfect highlights, that work with my skin tone, and the same thing happened when I tried the colour kit! Either way I have received so many compliments!
If you live in or are visiting the LA area, you can book appointments with Jennifer J, as she maintains an active in-salon clientele, online at juanjuansalon.com, or call Juan Juan Salon – Beverly Hills/tel (310) 278-5826/9667 Wilshire Boulevard/Beverly Hills, California 90210/ Juan Juan Salon – Brentwood/ tel (310) 979-8081/11674 San Vicente Boulevard/Los Angeles, California 90049. Don't forget to tell them The Blonde and The Brunette sent you!
– Kathryn, The Blonde