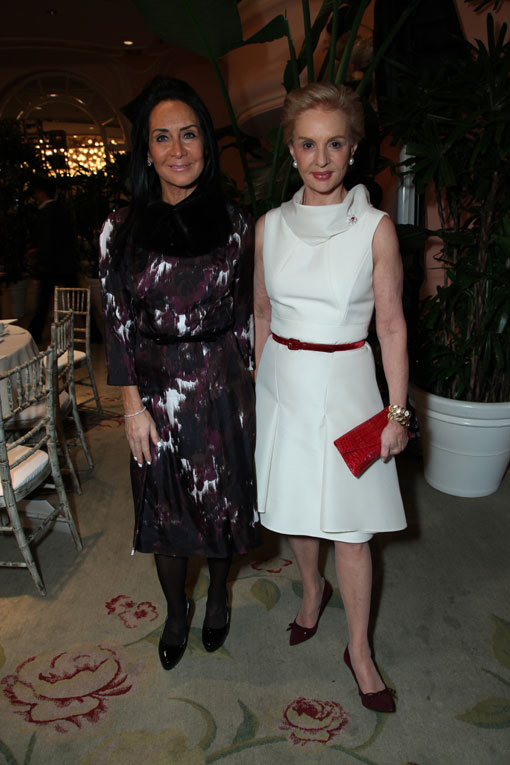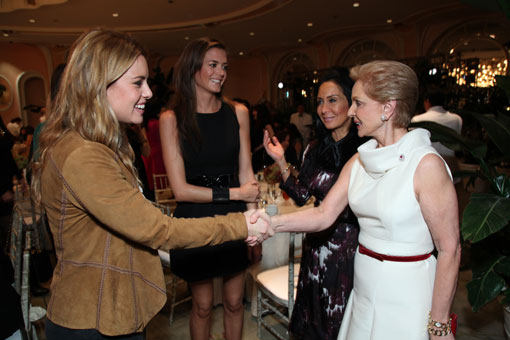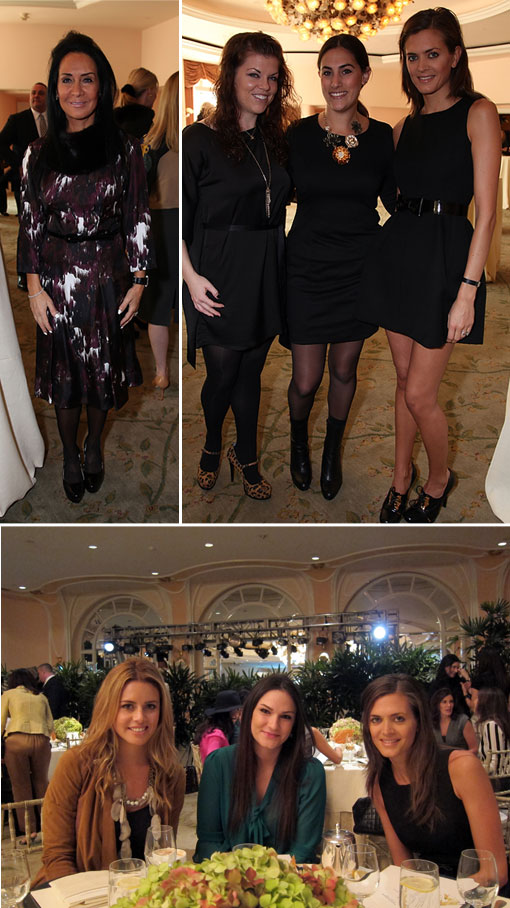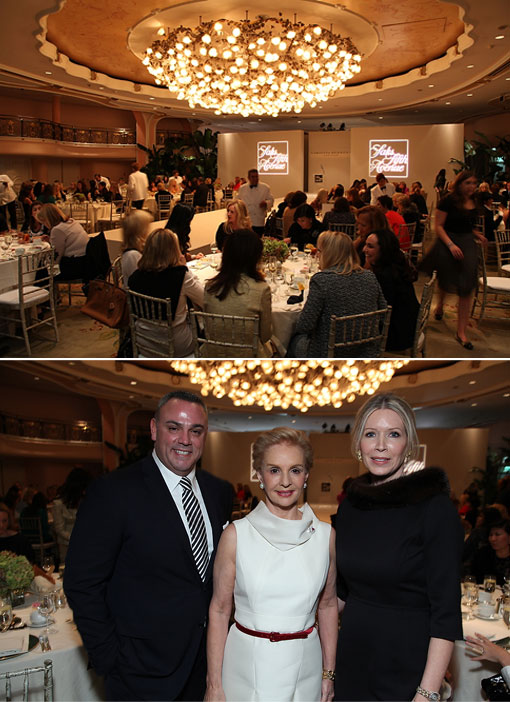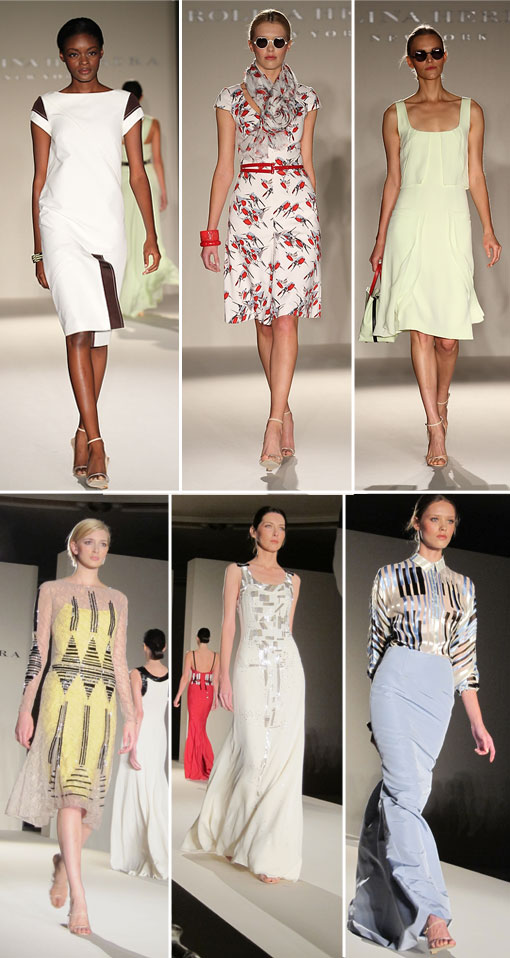 The entire team of The Blonde and The Brunette were out in full force last Monday to support the 9th Annual Aviva Platinum Associates Luncheon held at The Beverly Hills Hotel Crystal Ballroom. It was an intimate surrounding for an extraordinary runway show. We had a birds-eye view from our table in the packed ballroom and we were quite overwhelmed by our good luck.
C0-Hosted by Susan Casden, B & B Editor-At-Large, (pictured above in that fabulous black Herrera sheath with a fur collar), Robin Broidy and Saks Fifth Avenue , who was the key sponsor for the fourth consecutive year, we were in for quite a treat as Saks and Susan engineered an impressive coup by bringing in Carolina Herrera and her critically acclaimed Spring 2012 Runway Collection. Before the show started, one of the young woman who has successful completed the Aviva residential program, graduated from Aviva's high school and is currently attending college, spoke poignantly about the program's life transforming capabilities and how it has given her the skills and confidence to realize her personal and professional dreams.
Then the show started. Each dress was more beautiful than the next with fresh colors for spring from yellow to brilliant greens and gala gowns that stole our hearts. Each elicited more applause than the next with the red stunner (above) as the show standout. When it was all over, we all met the ever elegant and gracious Carolina Herrera, and honestly, we were a bit shy and speechless from Astrid, to Kathryn, Ashlee, Jadan, Kate and myself .
Most of all, as an Aviva Board Member, I'd love your support for our cause, so please "like" this article and if you want to learn more about Aviva's life changing work that is singularly focused on helping young woman, including the only residential home for girls in Los Angeles, you can find more information or make a donation at Aviva Family and Children's Services. You can make a difference.
xo
NJ, The Brunette