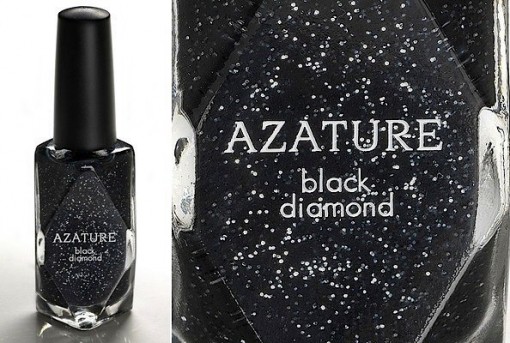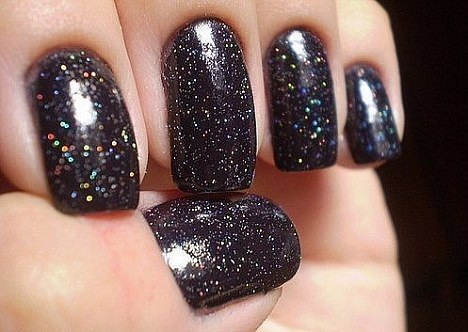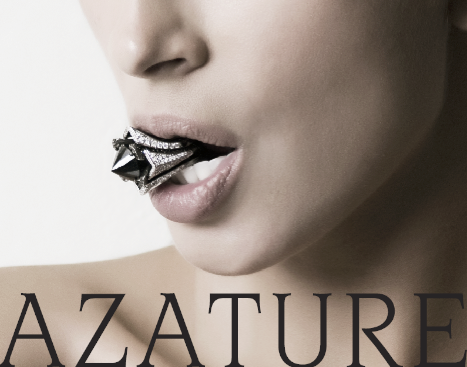 O.K. This got our attention. Did we read this correctly? This is an only in Hollywood could this happen type of thing. AZATURE, the Los Angeles-based self-described "Black Diamond King" known for his fine jewelry collections and fine chocolates, has just created the world's most expensive Black Diamond Nail Polish with the equally high-end price tag of (drumroll pleeeeeze) $250,000 for one bottle!
His celebrity clients have included everyone from Beyoncé, Rihanna and, of course, unnamed royalty, so why not produce one ultra-luxe bottle of diamond-infused nail polish containing 267 carats of black diamonds. One bottle. Hmmm. I detect a fabulous publicity stunt and we're game. That's a quarter of a milli0n dollars. What if the polish chips? How long before you change your polish? What is the perfect occasion to wear it? Do you ever remove it? Answers: Don't know. Maybe never. All the time for that price and maybe never.
As Azature (and I don't know his first name) said in his press release, "One day I thought, 'Why not showcase this style on nails?' So I developed a Black Diamond Nail Polish with the same attention and quality as my jewelry in order to preserve the elegance of the black diamond." Happily, Azature is also offering a department store version for $25 with a real black diamond in each bottle. It will be available at Fred Segal this month. 8118 Melrose Avenue/LosAngeles/323-651-1800
I have no doubt it will probably sellout.
xo
NJ, The Brunette From Beverly Hills, of course!