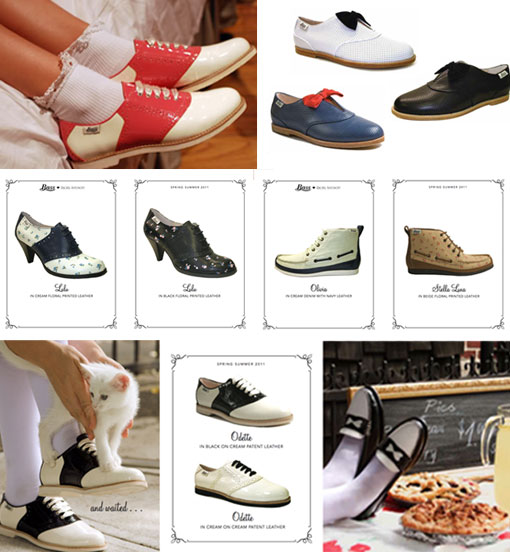 The Bass Loves Rachel Antonoff Spring 2011 collection will make your heart melt; It brings me straight back to being a kid with an Alice In Wonderland Storybook feel. Featuring florals and patent leathers in a variety of styles including flats, heeled brogues, high top sneakers and ankle boots, Bass and Antonoff's designs are both adorable, affordable and functional.
Yes, I did just say affordable. Up until now, price points have been kept under wraps. I come baring good news ladies! Prices range from $99 for a pair of the canvas oxfords to $149 for the lace and leather high-tops.
The have to say, the white Alice oxfords complete with a black bow are my favorite, but the red and white Odettes come in as a close second. Counting down the days until I can get my hands on a pair of these!
Keep your eye out in Bloomingdales, that is the first place the line is rumored to show up!
Xx. Jadan
G.H Bass & Co. Shoes