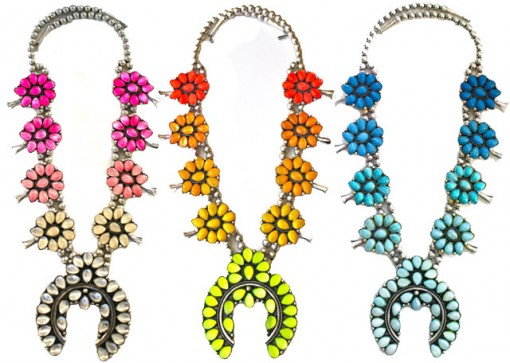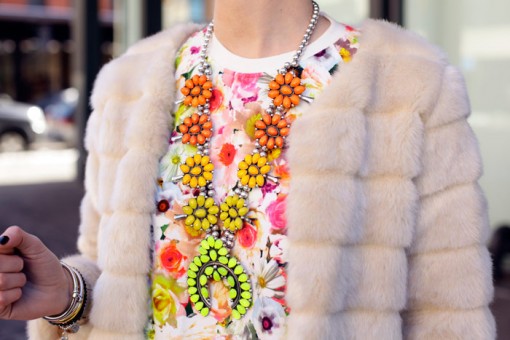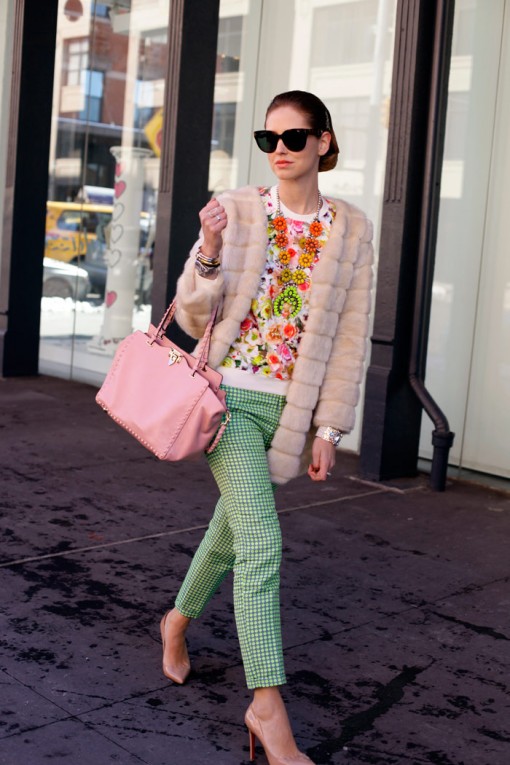 Photos by : The Blonde Salad
Alber Elbaz recently said one of kind is the new definition of luxury and fashionista Courtney Prince paraphrased it saying "one of a kind is the new black". We couldn't have said it better! Courtney's new brand Doloris Petunia shows just how true that statement is with it's many one of a kind pieces she has designed.
We first spotted Prince's signature "Doloris Petunia" Ombre Squash Blossom Necklace, with Hand Dyed Swarovski Cabochon Crystals ($14) in yummy orange tones, during fashion week. Blogger Chiara Ferragni paired the neon necklace with a collection of other neon patterned pieces. Perfect for spring.
For more pieces from the Doloris Petunia collection visit, www.dolorispetunia.com or www.etsy.com/shop/DolorisPetunia. Everything is one-of-kind. Order colors that work best for you! Prices from bracelets start at $5-$10 for custom pieces and necklaces start at about $15.
Xx. Jadan Huter