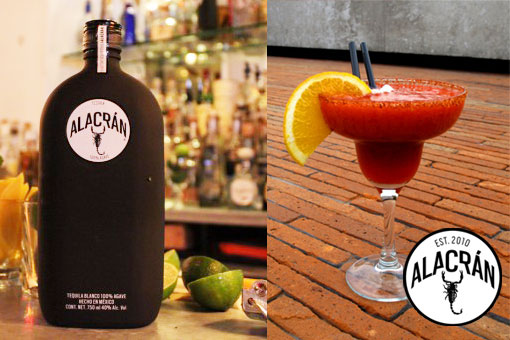 Ladies, we all know what we are wearing this Sunday for Cinco de Mayo but how about a cool item that goes with all our hot outfits? It's the sleek stunner, Mezcal Alacran. And, there is a new cocktail out there in haute fashion called in Pibirita, sounds like a cute jacket or sports car to me. But it is actually a fun recipe just in time for the Cinco de Mayo celebration today. For thise who will be having their very own Cinco de Mayo parties, here is a fun recipe you can make or order it if you happen to be at your favorite restaurant. Let it be a fashionable Sunday Funday and Cinco de Mayo celebration for sure.
Try this delicious Piribita Cocktail with your guests or at home or order at your favorite restaurant or bar.
PIRIBITA COCKTAIL
1.5 Mezacal Alacran
1 oz Maracuya Juice
1 oz Hibiscus Juice
0.5 oz Mango juice
0.5 Chili Powder
4-5 oz.
Garnish with a slice of orange. Blend with ice and all the ingredients.
Enjoy! Reminder: You must be of legal drinking age and never drink and drive. Drink Responsibly.
xo
NJ, The Brunette