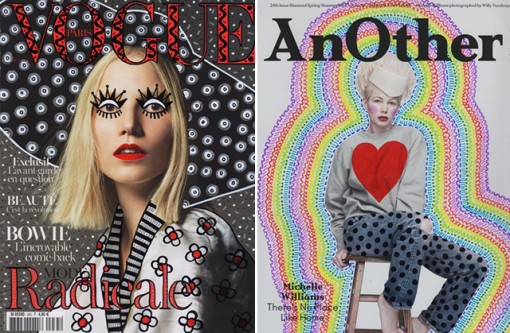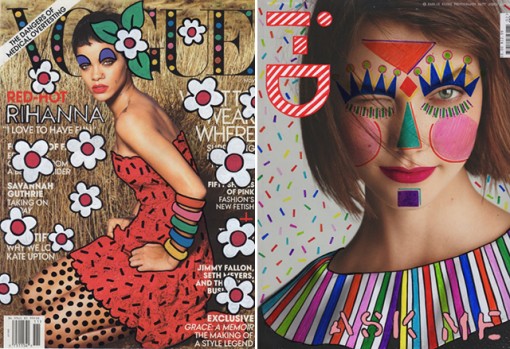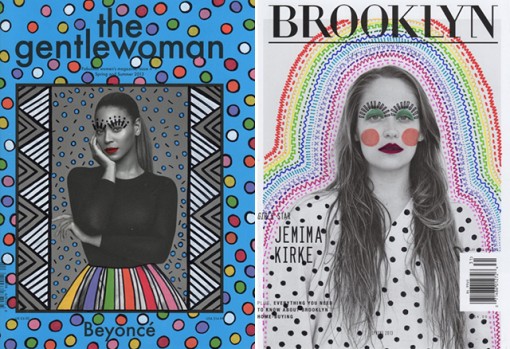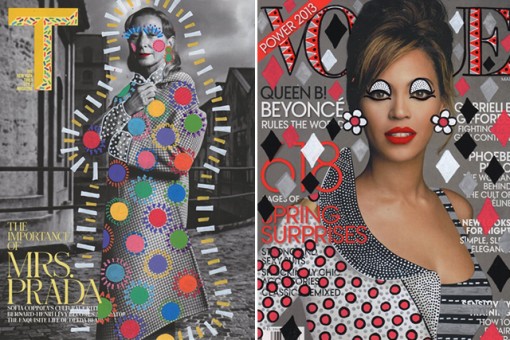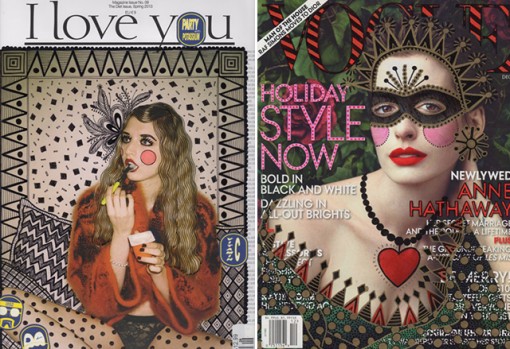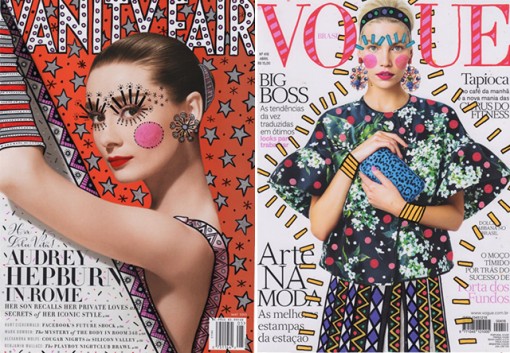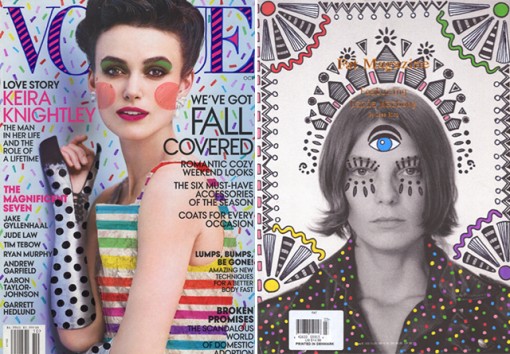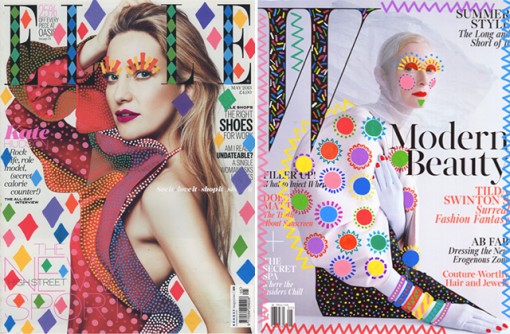 A little bit of color to brighten your day! I think we all found it funny to elaborate on our mothers fashion magazines growing up. When I was little, I used to sketch mustaches on the models, elongate everyones eyebrows, and even add my own accessories.
Brazilian pop artist / interior designer Ana Strumpf, recently put my childhood work to shame when she turned 'fashion magazine doodles' into art! Her results : ELECTRIFYING!
Strumpf used sharpies and Deco color pens to marry the world of fashion and art, and did so quite beautifully. The covers were illustrated as part of an art exhibition in São Paulo earlier this summer. What better way to preserve our coveted fashion magazines?
Hmmm, inspires me to take some sharpies to my old September issues…how about you?
Xx. Jadan Huter