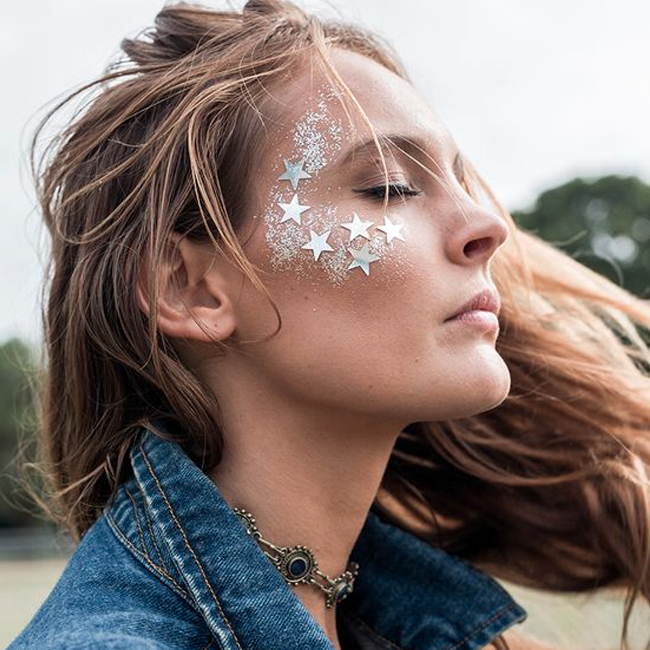 Yep, it's that time of year again. FESTIVAL SEASON. This year there's been a slight shift in the air, we've moved out of the fringe and floral realm (aka boho chic) and more into the grungy 90's vibes. We've already been collecting some of our favorite looks that we are dying to try out this year from interesting tee's, new takes on distressed denim, chokers, the bralet and sheer combo (that is gaining lots of style traction), patches, layered necklaces, and starry starry beauty tricks.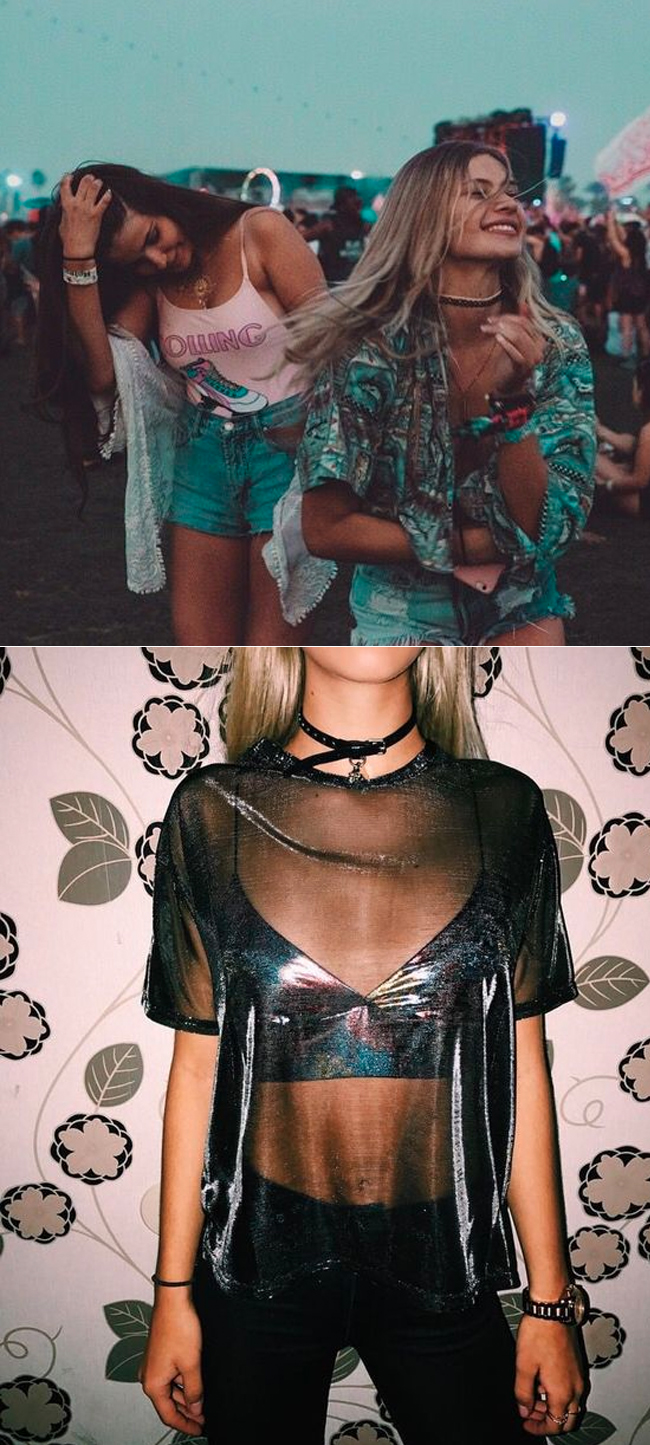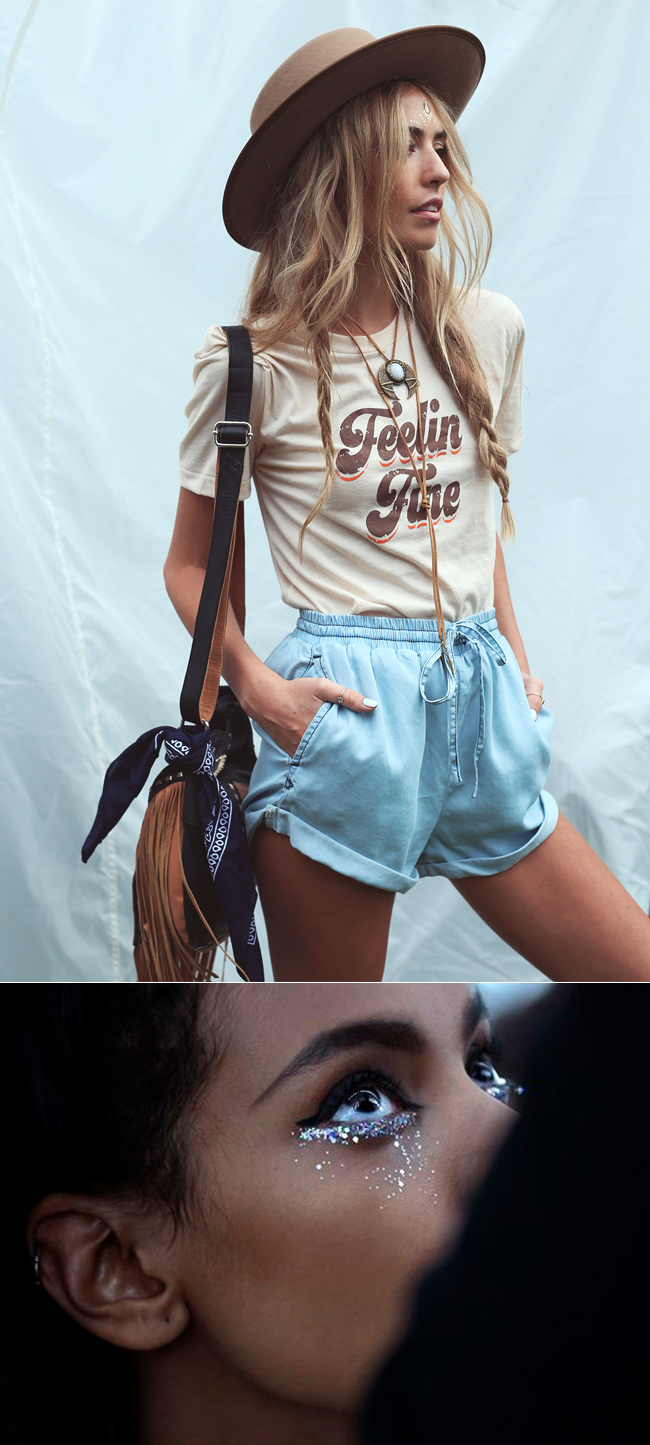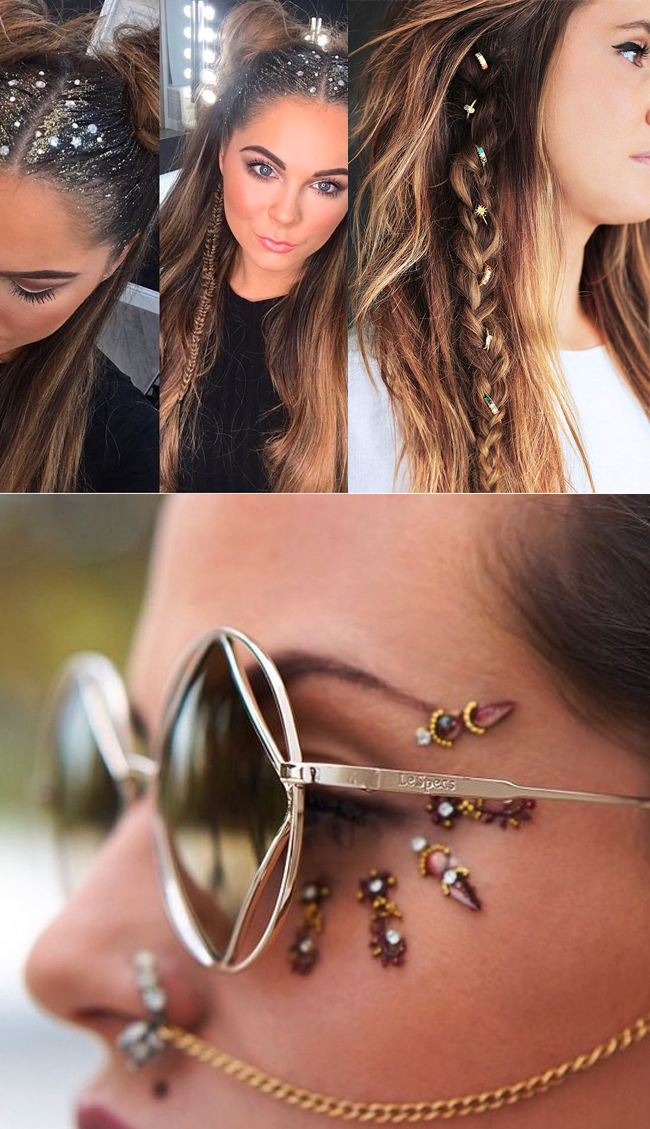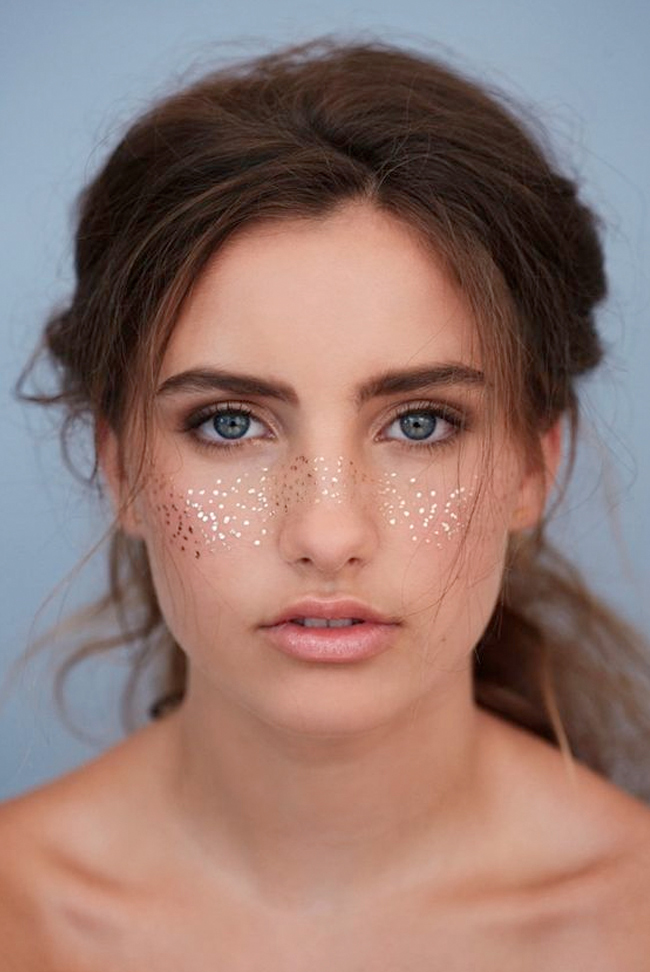 The easiest change is still experimenting with hair and makeup. This year, you can layer on the glitter and get creative with it. However go with a more minimal makeup look by picking one part of your face to deck out, and then really going for it. We also love the under eyeliner glitter look that we spotted on the Chanel runways a while back. Go ahead and play with a few variations of it with silver as our preferred colorway. Also adding a few rhinestones can really go a long way.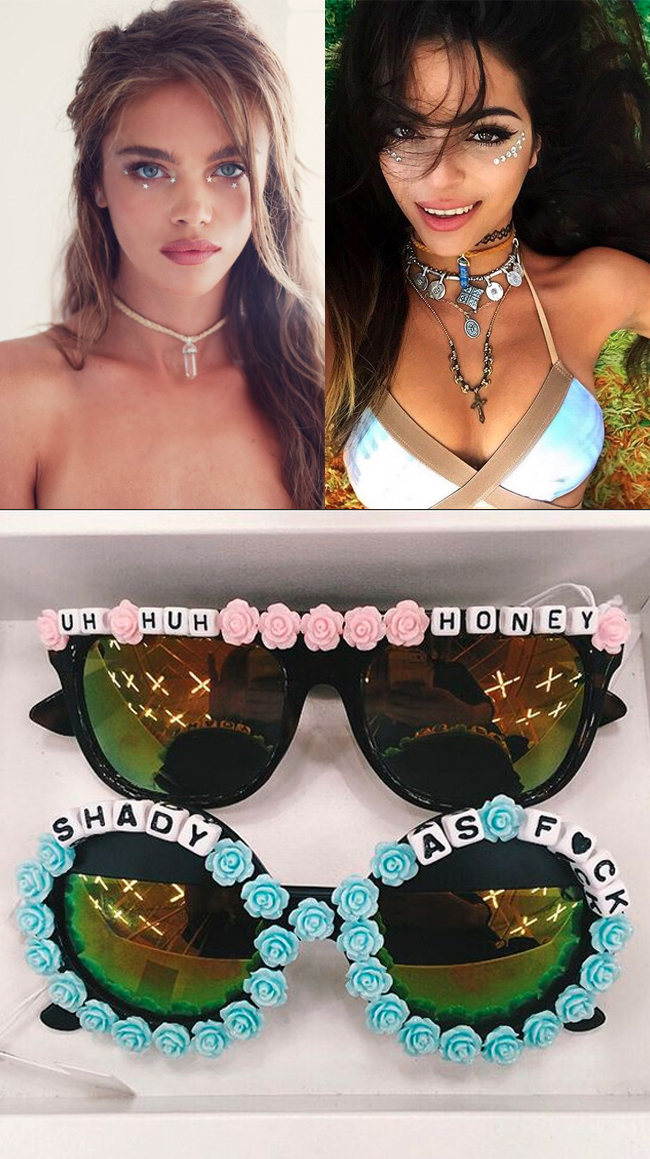 If in doubt, wear all black! And don't forget to have fun with it!! 😉 Click here for our favorite all-day lingerie and cool cat eyewear for some SOCAL cool.
xo,
-Lauren Cheek