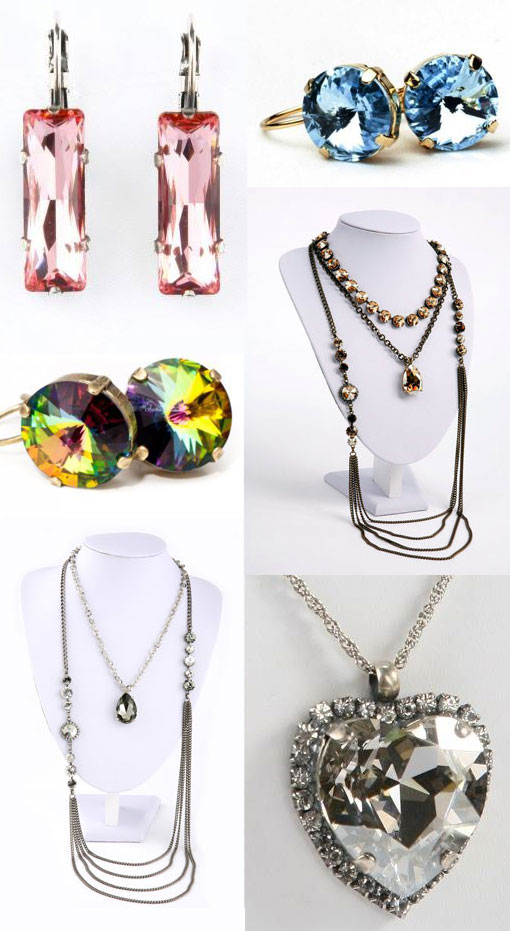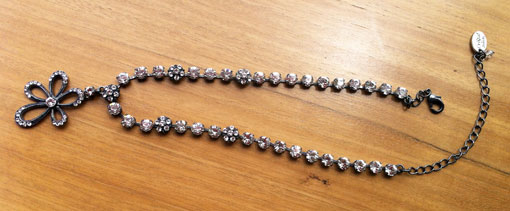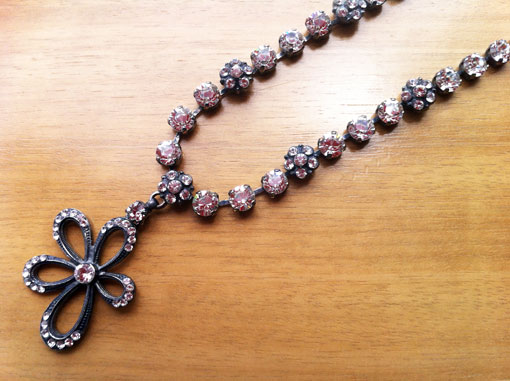 A few days ago a beautiful necklace unexpectedly arrived at our offices. We knew nothing about the company, opened the box and we were all literally bedazzled. It turns out the piece that arrived is from Cristal Jewels and it's their ever so beautiful "Whimsical Necklace With A Crystal Flower" from their Mediterranean Collection. The company was founded by Cindy and Noreen (we don't even know their last names) who first bonded over their love for their special needs children and then their love for exquisite jewelry. Cindy travels to Tel Aviv, Israel 2-3 times a month to meet with amazing master artisans along the Mediterranean Sea. Together, they work with all of these designers to create spectacular handcrafted Swarovski© crystal earrings, pendants, necklaces, and bracelets.
The stunning "Crystal Flower" piece above is our latest giveaway. The pieces can be layered and worn with skinny jeans and a T-shirt, dress trousers and a jacket, or your favorite black dress. The stones are a brilliant, shimmering white (we apologize for the slightly pinkish cast in our photography) and are surrounded by black silver plating. Quite a statement piece. To enter:
Leave a comment below and tell us why this piece would work for you.

Click "Like" on this post or on our Facebook page.

Good luck! Entries will be accepted until Monday, July 23rd at 5 PM PST. We'll announce the winner, randomly elected, on Tuesday, July 24th at Noon PST. Of course, you might also want to check out Cristal Jewels and the "Whimsical Necklace" for $179 on your own. Their prices start at $45 and each one of their items is truly a special addition to your jewelry wardrobe.
xo
NJ, The Brunette