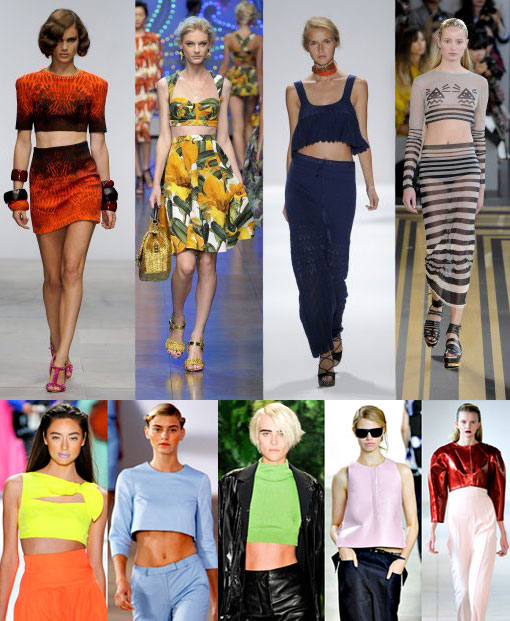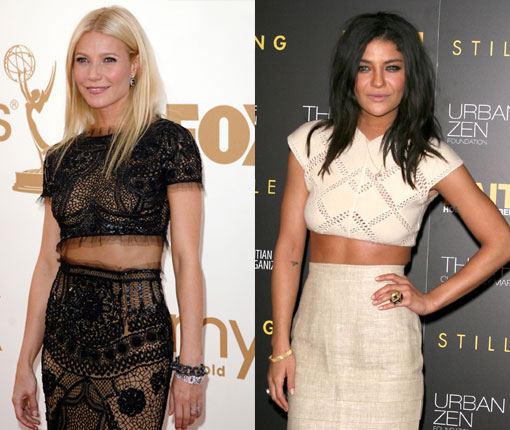 Photos by: Patrick McMullan.
Cropped tops? Spring? Are we stuck in the 90's? It looks like we've traveled back to the best part of the 90's. The Blonde & The Brunette are predicting that the spring/summer 2012 cropped top trend is only getting started.
So, bring out your old "hand me down" boxes, and pull out the old cropped tops, cause this season, you're going to need them!
While cropped tops are most often seen on a casual beach day, they have recently reached a new level after being paired with evening gowns as well. Remember the black ensemble Gwyneth Paltrow wore at 2011 Emmys? That was just the start of it. We've also seen other celebs such as Jessica Szohr (above), Miley Cyrus (above), Solange Knowles (above), Kim Kardashian, Kate Bosworth and Rihanna (here, here and here) etc., etc., etc. pull off this look. And let's not forget a couple classic Carrie Bradshaw looks.
Although no one expected we'd see this trend again so soon, we can't complain about all the navel-gazing we've done throughout the spring 2012 shows. Designers such as Alexander Wang, Prada, Proenza Schouler and Missoni all showed a multitude of midriff-baring looks we can't wait to get our hands on!
I've perused through the spring collections to present the cream of the crop, or should I say "cropped".
Xx Jadan