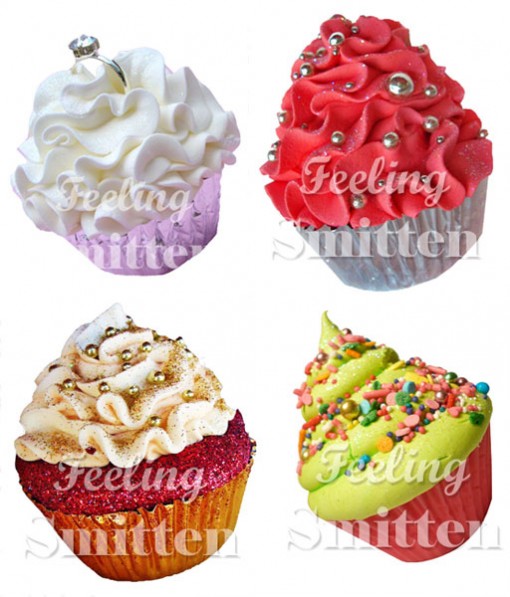 Personally, there is nothing more enjoyable after a long day at work than coming home to a bubble bath and a good book. After a REALLY long day, throw a glass of wine into the mix and make it all that much better. Since I am such a lover of baths, I was beyond thrilled when I found my new bath obsession, a cupcake! No, not an actual cupcake. As enjoyable as it is to bring a glass of wine into the bath, I don't think eating would cause quite the same relaxation. The cupcakes I am talking about are from the incredible "Feeling Smitten, Bath Bakery" company.
"After researching other bath bomb products and seeing some of the harsh ingredients used in them, we wanted to master the perfect bath creation that we would want to use ourselves. Have you ever really looked at some of the ingredients used in most of the popular bath products? EWW, NO THANK YOU! So, with the highest quality ingredients including European Dead Sea Salts, Epsom Salt, Citric Acid, Sweet Almond Oil, Grape Seed Oil, and Silk Amino Acids, our cupcakes go into the world to deliver goodness.
We have no doubt that after your first bath with one of our cupcakes, you will be "feeling smitten"!"

– Smitten Cupcakes Website.
So, next time you take a bath, give your body an extra little "treat"…
Xx. Jadan