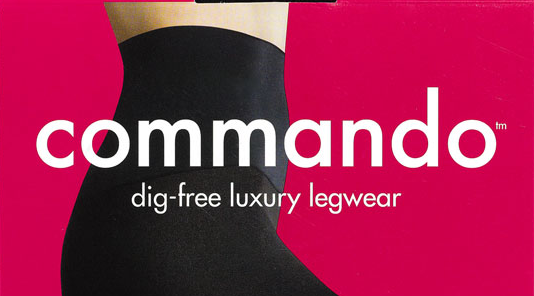 The Blonde and the Brunette love the seamless quality of the Commando Thong, now try the Commando Tights. After tireless trial and error, I have found the winner. These tights fit smoothly without showing under clothes, no dig or muffin top! Relief.
They come in sheer and opaque, black, brown and patterns.
Buy all of them here.
-Kathryn, the Blonde