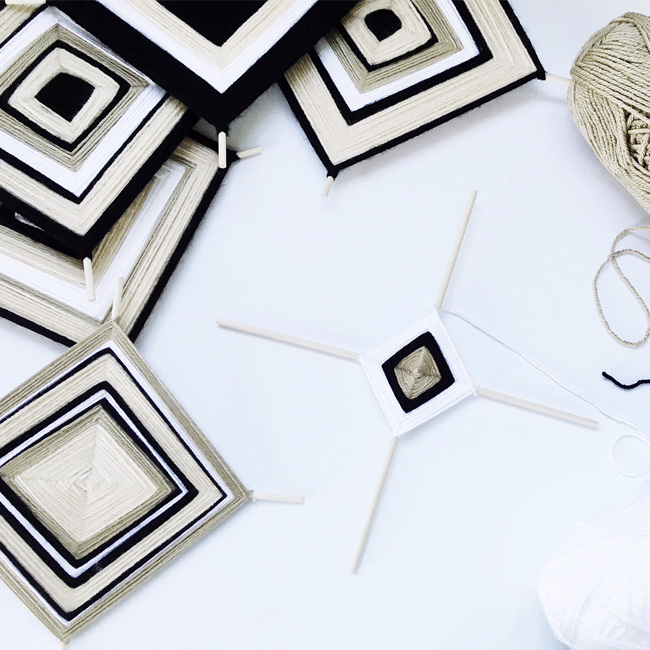 I've always been crafty. I live for craft nights including good wine, great friends and some Bachelor on TV in the backround. I love creating pieces to decorate my apartment, and there is nothing more special than gifting one of a kind home-made pieces to your friends and family. Rather than keep all the fun creations I've been making to myself, I decided I'd start sharing them with our readers for DIY Friday! I always wanted to learn how to make these mystical eyes growing up, but somehow never had the chance! Fifteen years later, I decided I needed some new art in the office, so I bought some yarn, some wooden dowels, and went to work. Not only is it so easy and fun, it's incredibly soothing and therapeutic. So have your girlfriends over, buy a bottle of wine, an assortment of yarn, and you'll have yourself a party!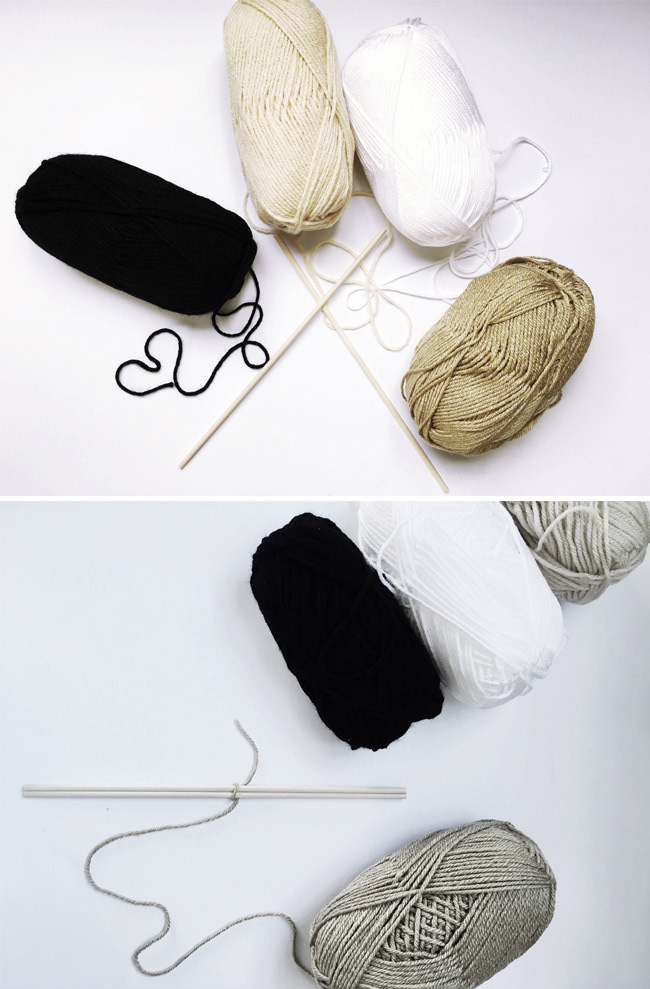 MATERIALS
YARN IN VARIOUS COLORS
WOODEN DOWELS
SCISSORS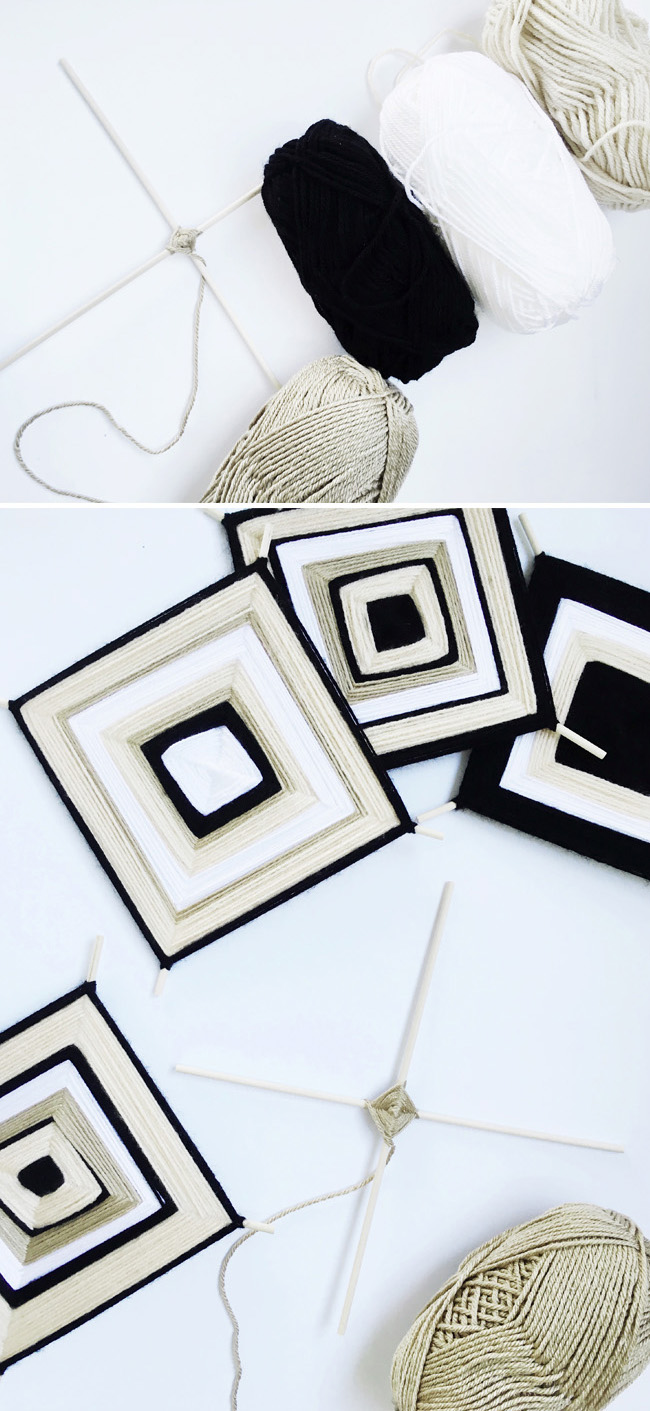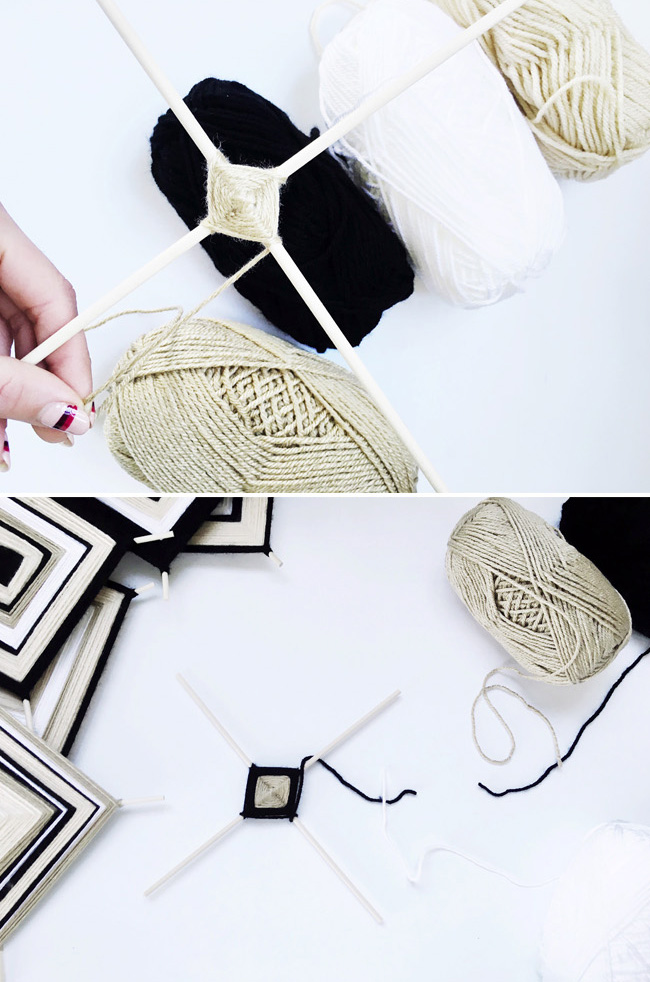 Tie two dowels into a cross with the first color of yarn you plan on using.
Wrap your yarn over and under continuously until both dowels seem secure.
Now start your pattern. Wrap the yarn over one dowel, and then all the way around it.
Repeat step three until the pattern is where you want it, and you're ready to change colors.
Snip the piece of yarn you're working with, and tie it to the next color you wish to use with a tight knot, and then trim the excess.
Repeat step three until you wish to change colors, and then repeat the whole process again.
When you finish, knot the end really tight and trim off any excess yarn.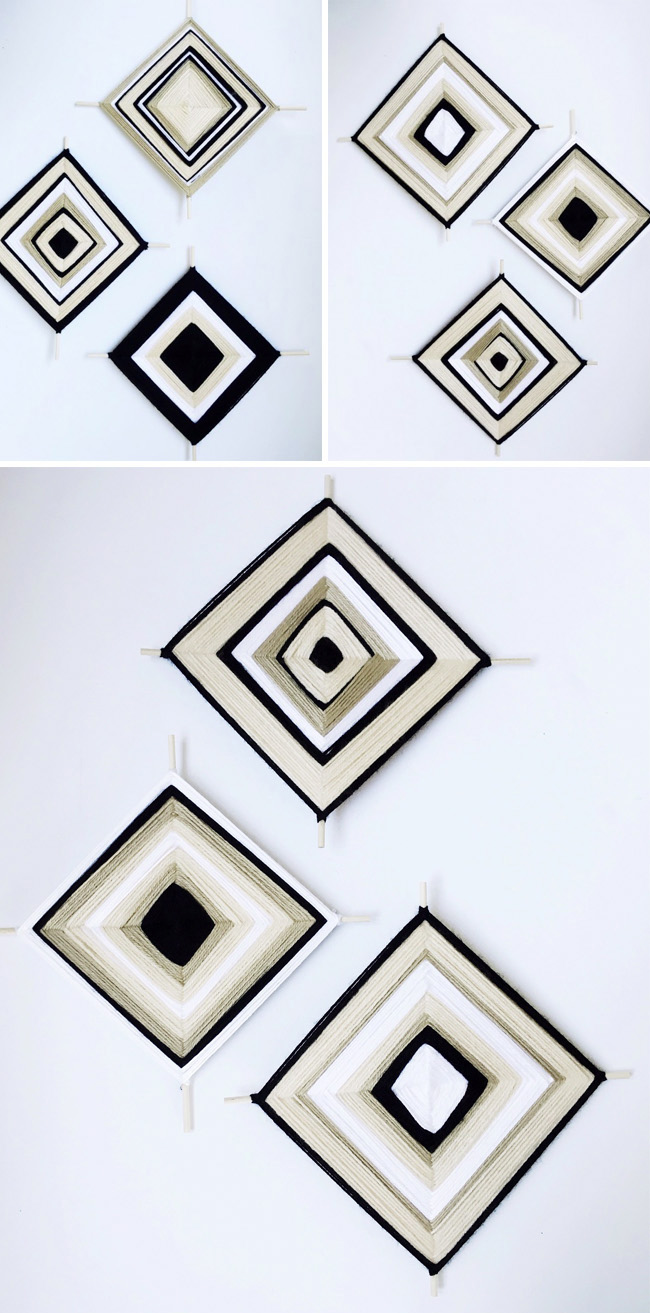 This DIY is inexpensive, fun, easy, & practical. You cant beat $20 for a classy new art installation, not to mention all the beautiful variations you can make with such a small collection of colors. Call your girls up and get started, there's plenty of material to go around. Happy Crafting!
Xx. Jadan Huter