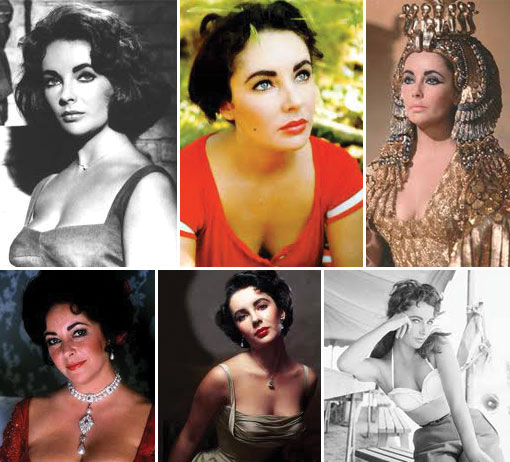 The Blonde & The Brunette sat down last week with Elizabeth Taylor's good friend, José Eber, to talk about their special bond and her many contributions. The enormity of Elizabeth Taylor's impact and her status, as truly the great movie star and humanitarian of our time, is best summed up by her upcoming tribute in this week's issue of The Hollywood Reporter. Other than Bob Hope, this is the only time a single issue has been dedicated to an individual. A great beauty, a crusader and a style icon who always did it her way.
B&B: José, we know you and Elizabeth shared a special friendship, tell us about Elizabeth's special qualities that made her so exceptional.

José: She was the most amazing woman I have ever met in my entire life. Elizabeth had a generosity of spirit that was unparalleled. She was fiercely loyal and defined the word "friendship". She always wanted to make sure everyone was alright even before herself and her own needs. She really was concerned about everyone's well being. She really was the best friend anyone could have. I was blessed that she came into my life and I am and will be forever thankful.

B&B: You've always talked about how Elizabeth was beautiful inside and out.

José: She really was the most amazing human being. She had this zest for life. That was part of her beauty. She was a striking beauty but her beauty also radiated from the inside out. She was unique. She did things her way. Lived her life the way she wanted to live it. She didn't live it by the rules. She was larger than life but it was an honest life. She had a passion for life and it was a genuinely authentic life. These are the qualities, her empathy, that led to her courageous activism. Her pioneering role in the battle against AIDS is a lasting legacy and testament to her friends and her desire to make a difference. The world is going to miss her and I am going to miss her every day. There really was no one quite like her.
– NJ, The Brunette