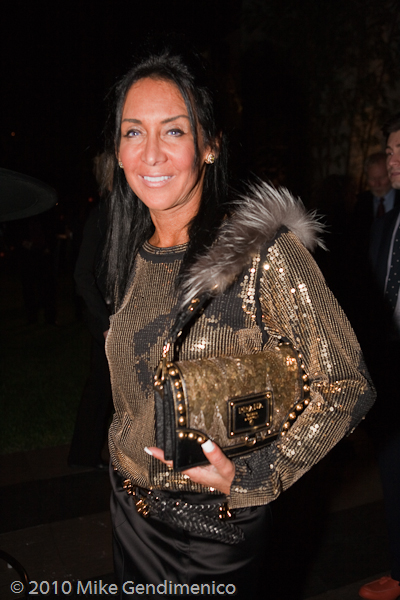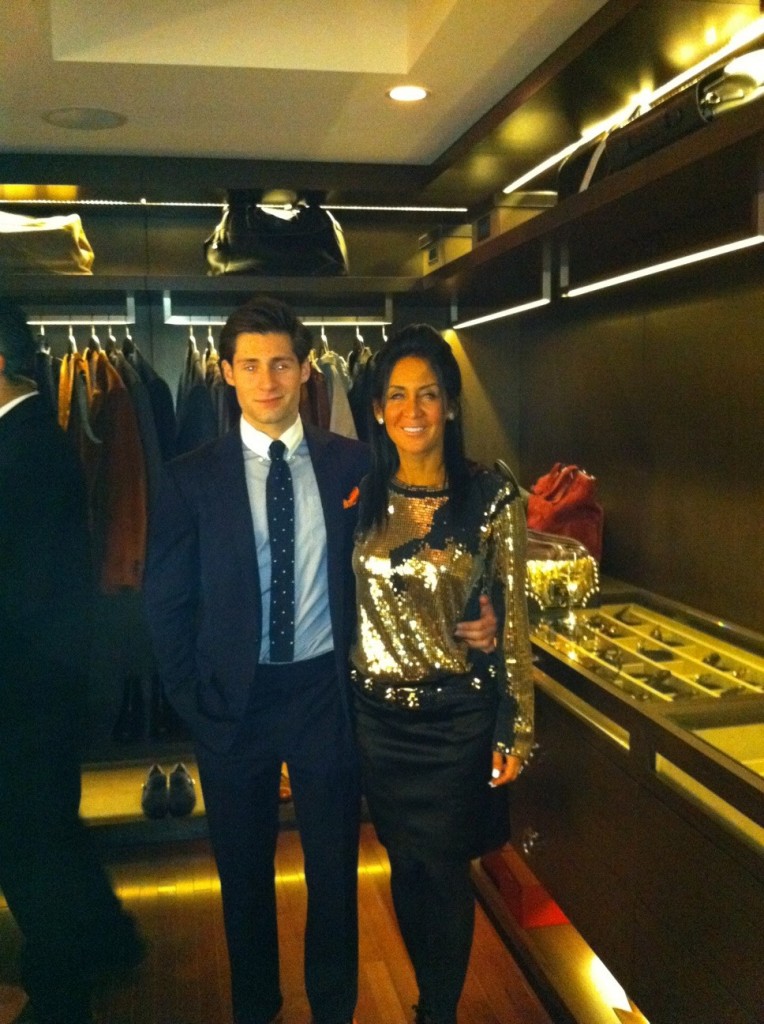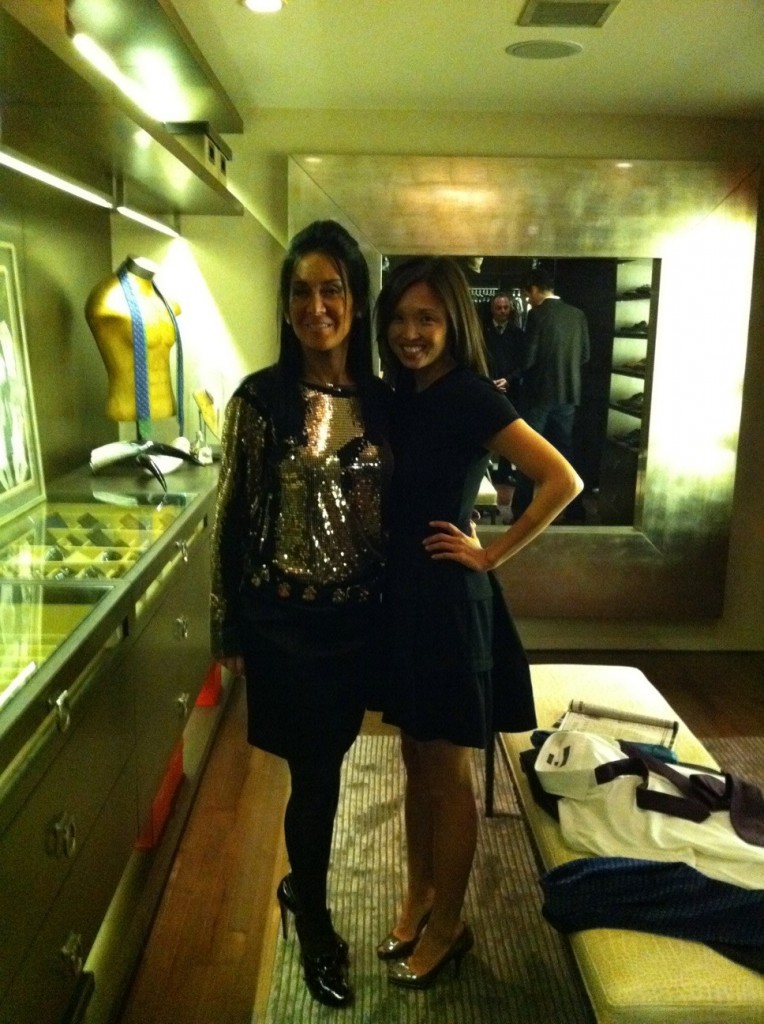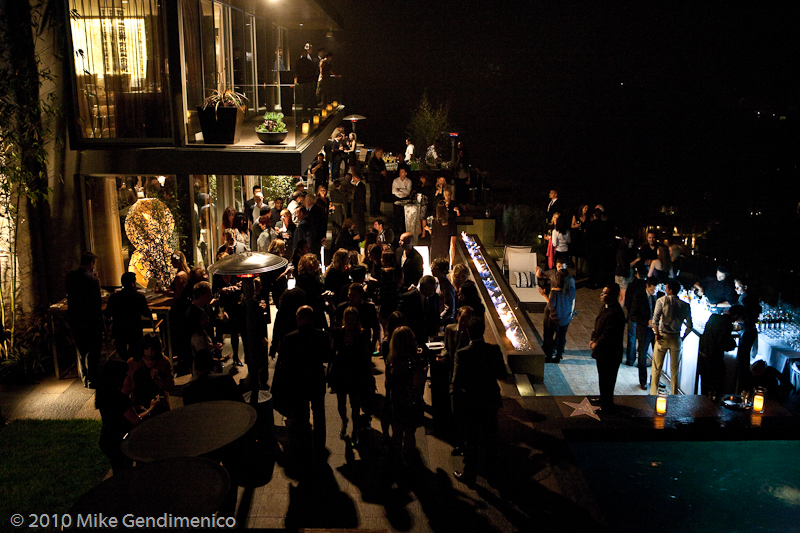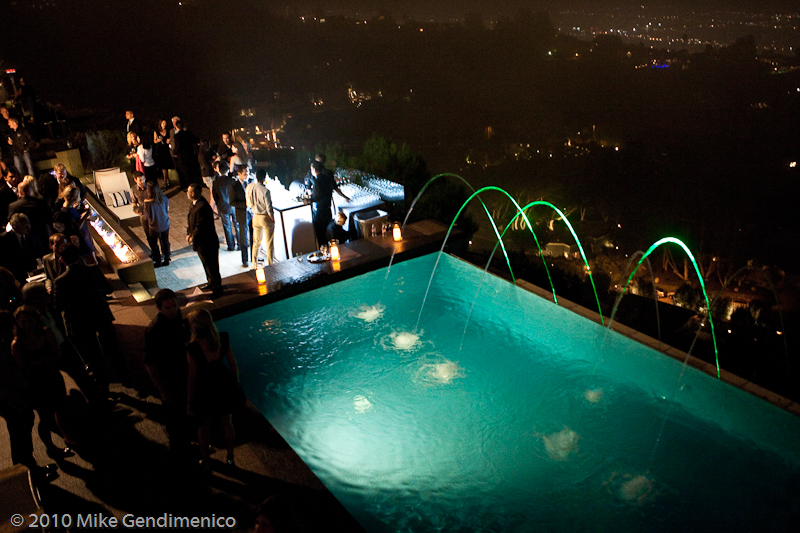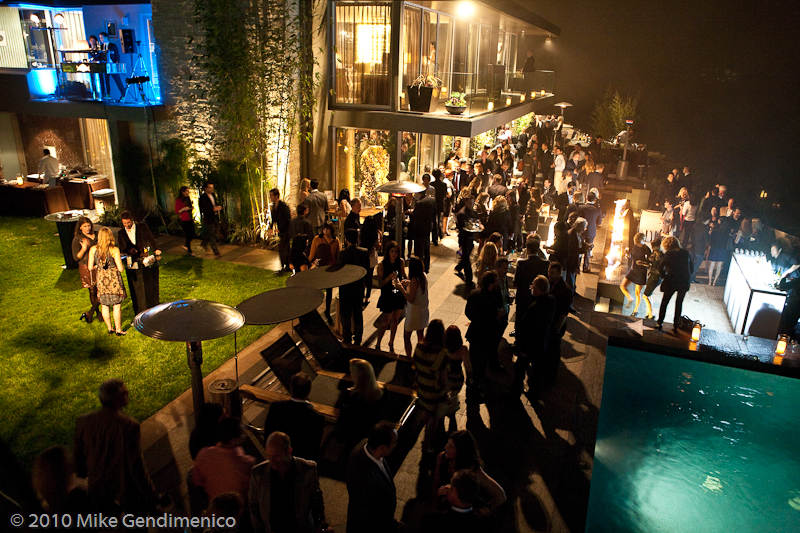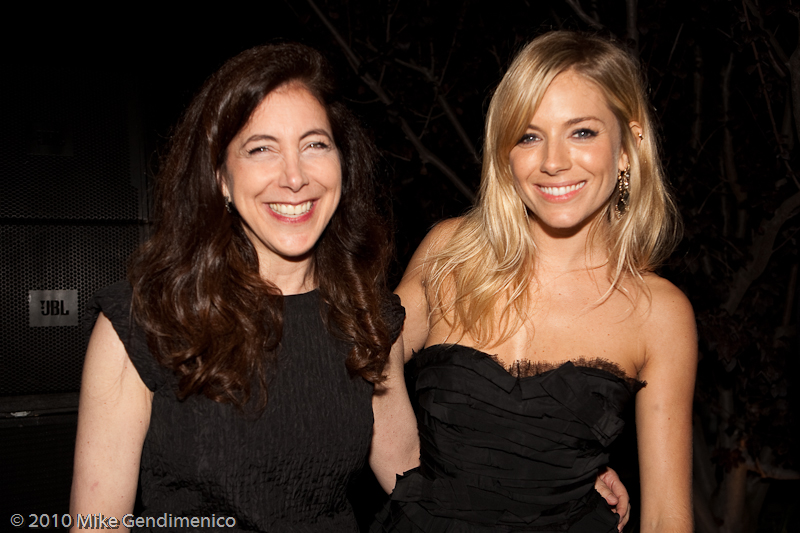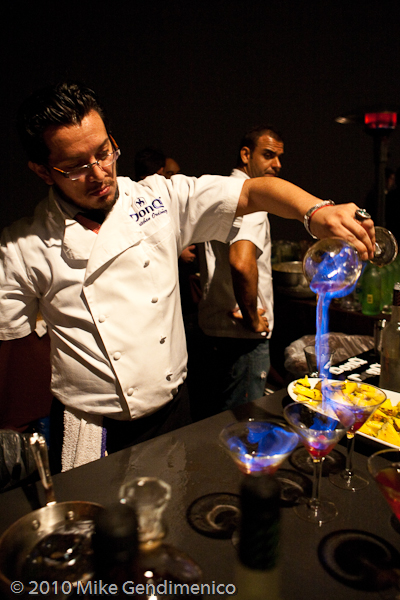 It seemed as if all of Hollywood turned out to support a great cause in great style. This past Friday Night in the Hollywood Hills, Esquire Magazine and Sienna Miller, the talented actress, hosted a very cool event that benefited the International Medical Corps. Established in 1984, International Medical Corps is a global, humanitarian, nonprofit organization dedicated to saving lives and relieving suffering through health care training and relief and development programs.
Here's the back story. Each year since 2003, Esquire has taken over a stunning living space and transformed it into a spectacular masculine space that the press has dubbed "The Ultimate Bachelor Pad"—a living, breathing, personification of the modern man's lifestyle. This year its a magnificent residence that rests on one of L.A.'s most breathtaking properties in Doheny Estates. Designed by award-winning architect Trevor Abramson and Doug Teiger, this contemporary home truly embodies the indoor-outdoor lifestyle. Features of the property include: 14 rooms, 6.5 baths, floor-to-ceiling windows with stunning views, separate 1,500-square-foot, two-story pool house, infinity pool and pool deck overlooking Hollywood.
The skilled photographer, Mike Gendimenico, documented the evening including stunning views of the party, NJ Goldston, The Brunette, in a Balmain gold sequin top with a vintage Prada skirt and sequined bag, along with a very dapper Ryan Goldston, co-founder of Athletic Propulsion Labs (who, with his twin brother and co-founder, Adam Goldston, has introduced the revolutionary Concept 1 Basketball shoe, which was just banned by the NBA for its competitive advantage because the shoes instantly increase a player's vertical leap) and the beautiful Lisa Adams of LA Closet Design. Lisa is the genius who designed the two beautiful his and her bachelor pad closets. More on Lisa tomorrow.
Everyone at The Blonde and The Brunette think the 2010 Esquire Design House in Los Angeles will be the "must see" A-list destination for the Fall of 2010 for an exciting season of red-carpet charity galas, live performances and VIP awards ceremonies. Most importantly, the house will be a powerful engine for raising funds for charity with taste-makers and influencers. internationalmedicalcorps.org
-The Brunette