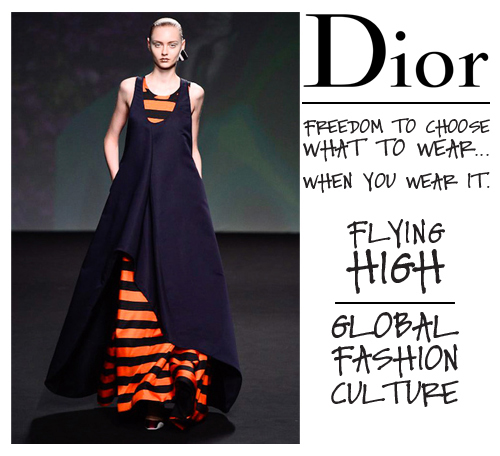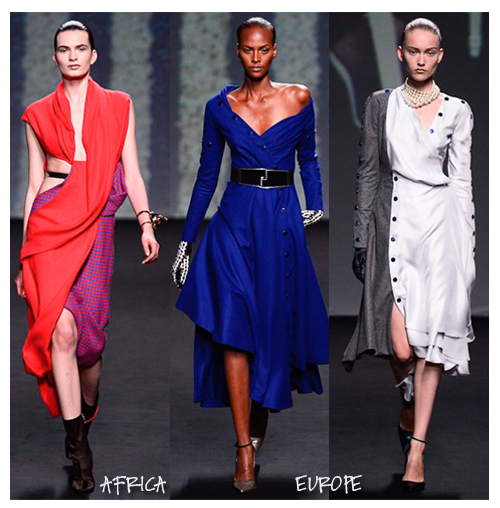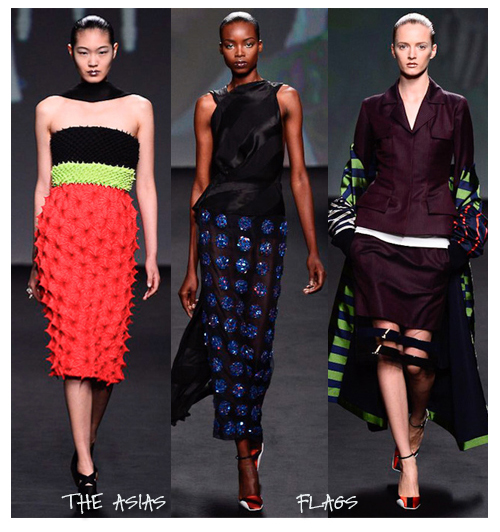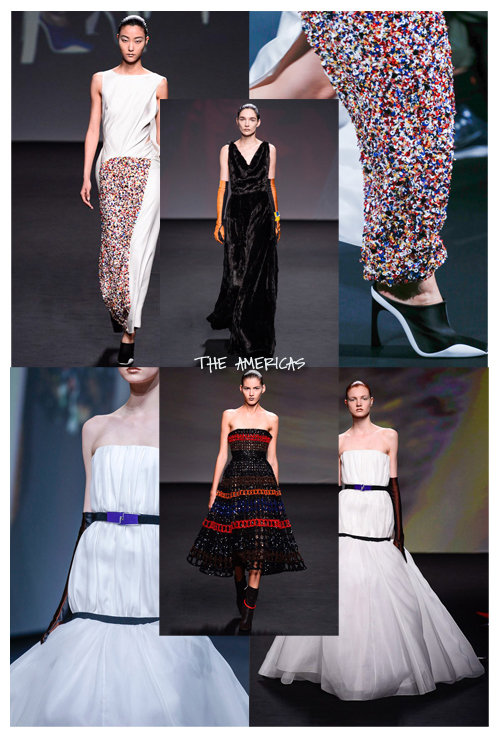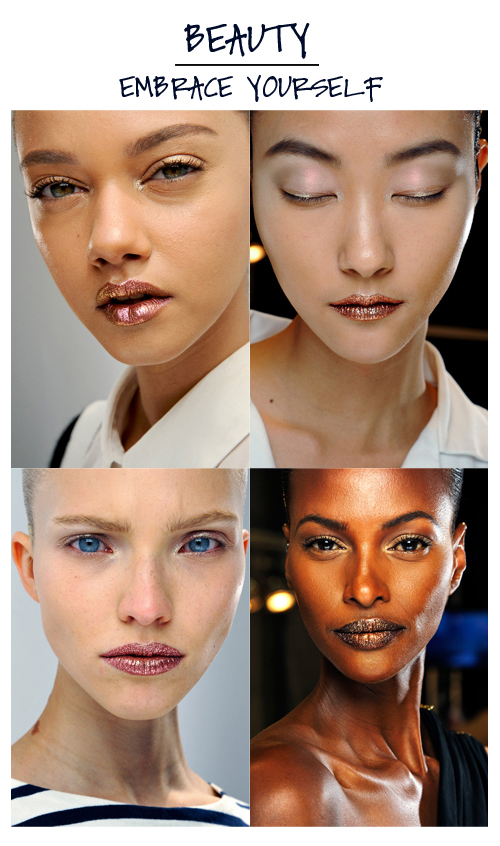 Maybe I should do this in reverse, since Naomi Campbell kicked off the July Couture season to wolf whistles as she made her way down the Atelier Versace runway, but I can't. OK. maybe I can. Inspired by black & white photographs, Donatella Versace focused on skin, crystal hooks and eyes, diamonds (those were real, real on the runway), a catsuit, old Hollywood glamour and skin as in flesh. Not for the faint of heart, you need the same amount of confidence to strut like Naomi plus tons of Pilates classes to wear what Donatella has designed.
Now, let's pivot like the fashion world. Dior under the creative direction of Belgian Raf Simons made a MAJOR, personal statement about the importance of global cross-cultural experiences and the relevance today. It's a brilliant riff on how the world has changed (for the better) along with what's about to come. An exploding fashion world, the embrace of individual style, vision, and the ability to be free to choose who you are, what you wear and what influences you.
Simons did this by transporting us across the continents from Europe, the Asias, The Americas and Africa to fly the themes of flags, stripes, emblems, shiny tribal colors and the geisha 'uniform' combined with a tiered spiky Japanese fabric known as shibori. He also focused on the neck to tip us off to important geography in case we somehow got lost on our journey. Kerchiefs, a Masai neckpiece, a Parisienne wrap, a Shinto scarf.
How does this all tie together (pun intended)? Remember that raging debate just a few seasons ago about the relevance of couture in today's world? Wonder no more. Simons has looked inside this tiny, exclusive community and turned it inside out. "If we don't adapt to what women in society are now about, couture might disappear."
The debate is over.
xo
NJ Goldston, The Brunette