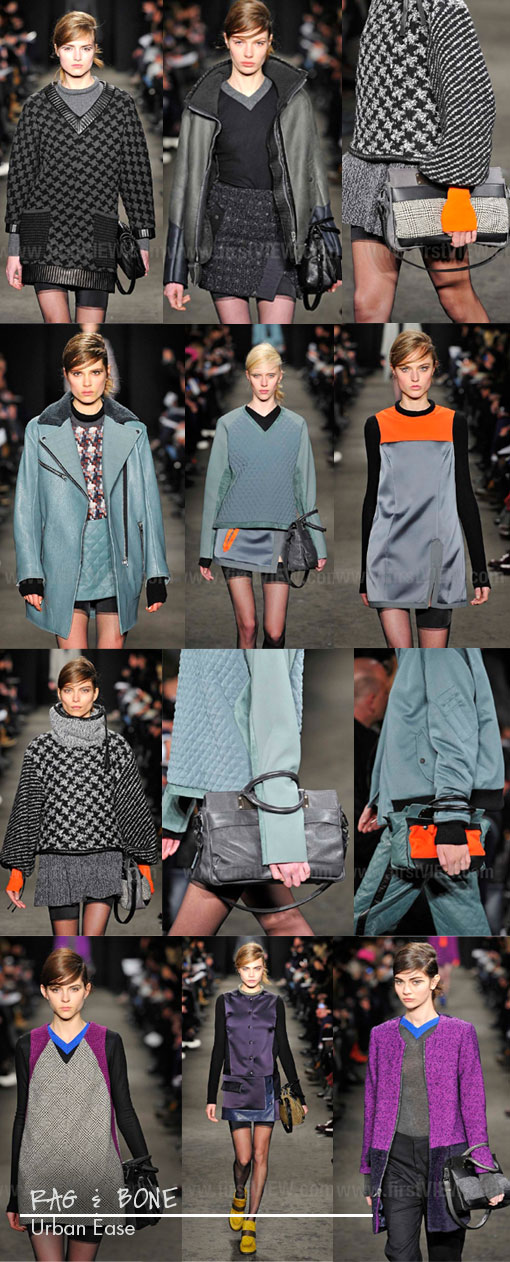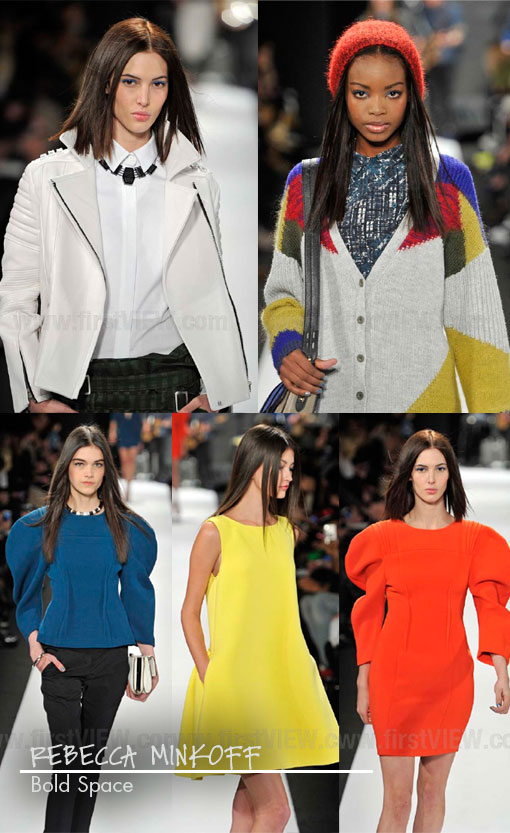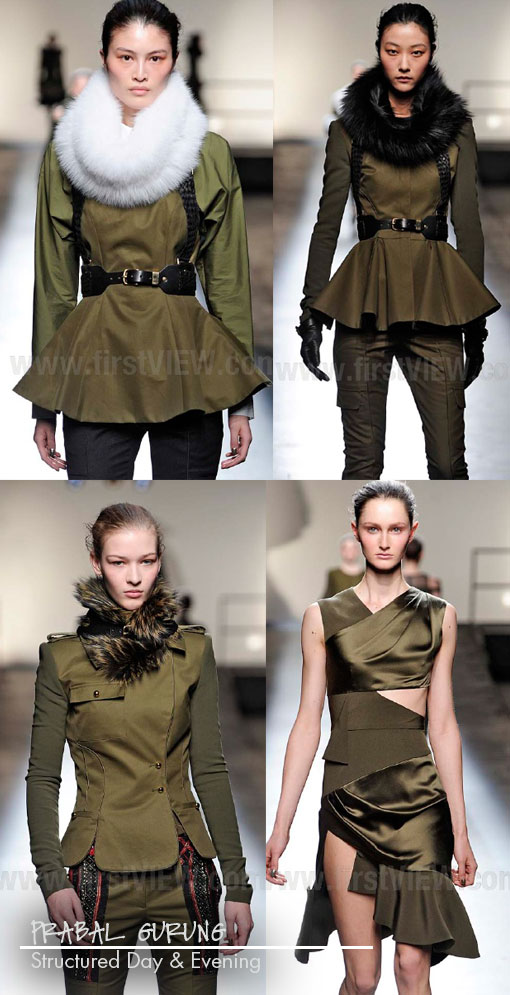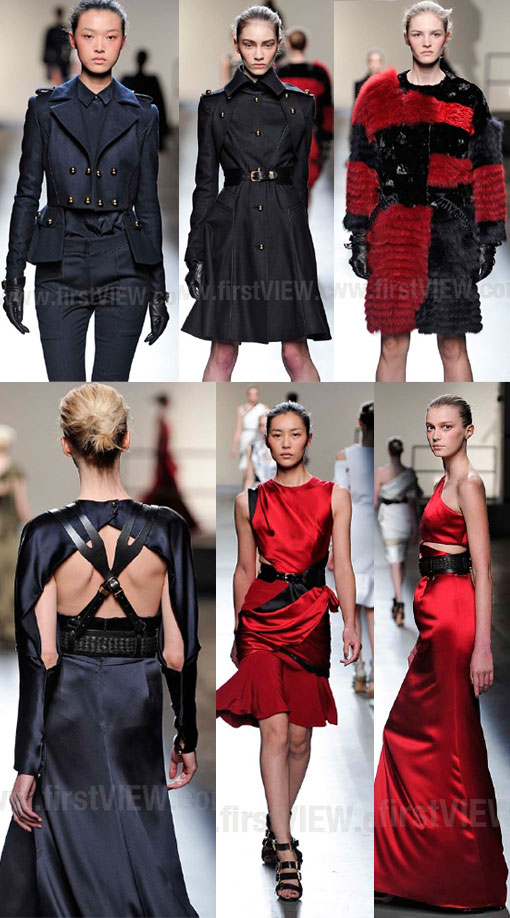 As we sort through all the Fall Winter New 2013 collections making their way down the New York runways, a sense of urban excitement has dominated the entire season. An almost democratic creative aesthetic as designers have dialed in to what women really want to wear to work, to dinner and on a big night out. Here's three more of our favorites with lots more to follow.
Rag & Bone. As a fly-girl and the daughter of an aeronautics pioneer, I know a reference design to aviation at the snap of my fingers. Designers Wainwright and Neville channeled the heyday of flight when passengers dressed and crews were perfectly attired. Add great patterns, textiles, sweater dresses, which are my winter wardrobe staple, fabu work wear and bright accents and we're already wishing for fall again even if we are in the middle of winter.
Rebecca Minkoff. Blast off! Inspired by the space age and footprints on the moon, this collection with bold biker jackets, knits, topper coats and sculptured sheaths in daring colors, rocked the audience.
Prabal Gurung. A perennial fashion favorite, we loved this deep and refreshing dive into structured day wear with a touch of the utilitarian. The oh-so strong military influence, apparently based on a certain are of the Ukraine, delivers a powerful. modern female form. Great touches included harnesses, dramatic fur collars, cut-outs and daring glamazon gowns.
Time to take-off.
xo
NJ, the Brunette