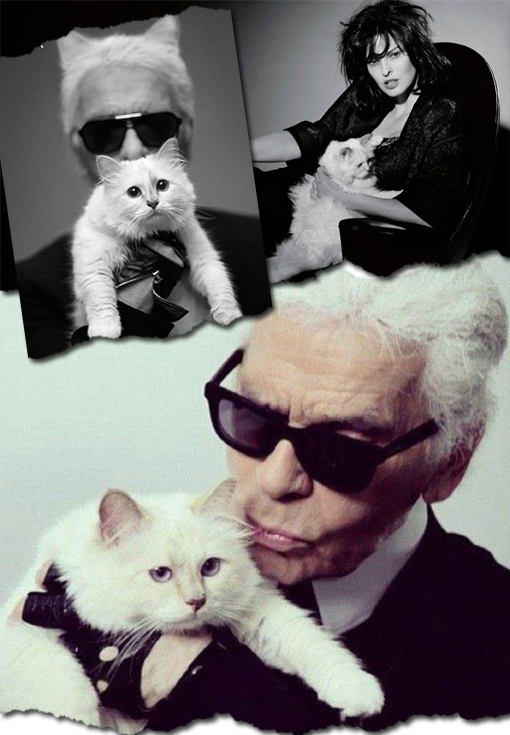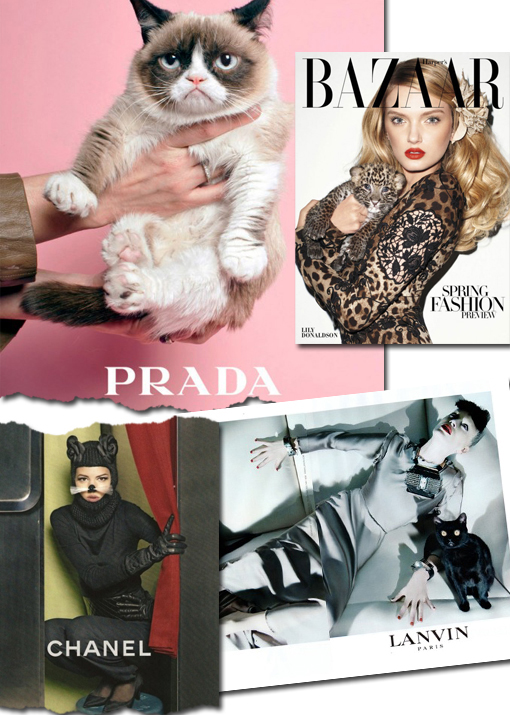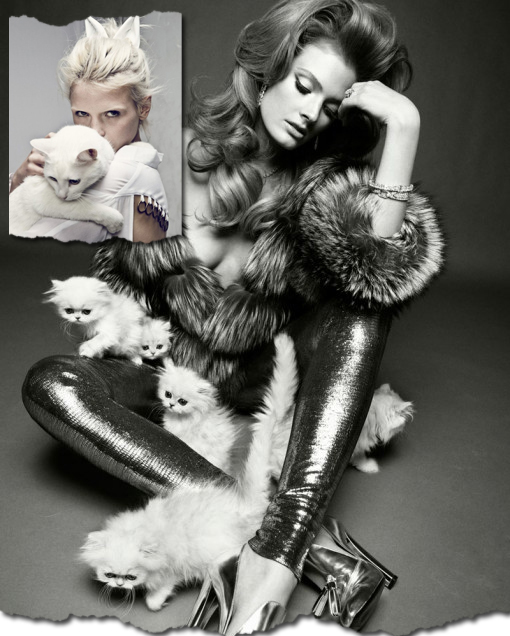 Quite frankly, felines have never been shy on the fashion scene.
Take Choupette Lagerfeld for example, the most famous (and spoiled) cat in fashion. Remember when she graced the cover of Harper's Bazaar with Karl Lagerfeld? (In which the designer revealed that she eats on Goyard plates at a table, and has two maids that take care of her)
"I never thought I would fall in love like this with a cat," Mr. Lagerfeld once told a CNN interviewer.
If you've ever been a cat owner yourself, you know how easily it is to fall in love. Cats are very much like people. They come in a variety of shapes, colors and personality. These days, it seems there's a new cat in town! Choupette Lagerfeld better watch out for "Grumpy Cat" who is taking the lead as this years "famous feline."
We're so sorry we didn't mention this sooner, but apparently the newest glamour puss, Grumpy Cat (who's real name is Tardar Sauce) just made her West Coast debut aat Kitson in Santa Monica to celebrate the launch of the book "Grumpy Cat: A Grumpy Book." www.shopkitson.com
Xx. Jadan Huter