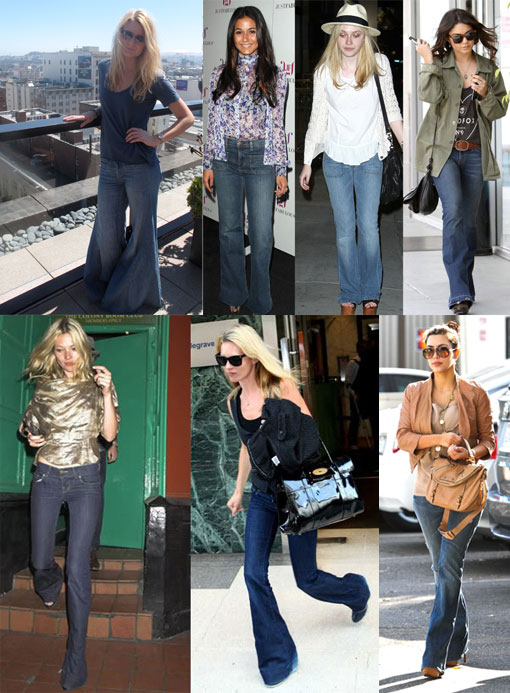 I have decided, if Kate Moss is wearing it, it is a trend. The most recent look i have seen her sporting is the skinny jean, with a kicked-out flare at the ankle. AKA, the BELLBOTTOM, although this version is a much sleeker take on the wide-leg flare, and we dont have to step out of the skinny jean comfort zone we've all become attached to.
Bell-bottom jeans: Originally worn by sailors in the navy, bell-bottoms became popular in Europe and North America during the 1960s and 1970s, but were quickly adopted by the hippie counter-culture movement, with which they are now more commonly associated.
A great friend of mine, Miss Natalie Floyd, showed off her bellbottoms at a recent festival in San Fransisco. She paired her Free People Bellbottoms, a casual t-shirt, and flowy touseled hair for the casual 70's festival vibe. Another look I adore, is Zoe Saldanas "trendy" take on the bells. Tucking a top into highwaisted bell bottoms, just the right jewels, a pair of sky-high heels, and a short jacket or blazer, it's impossible to go wrong!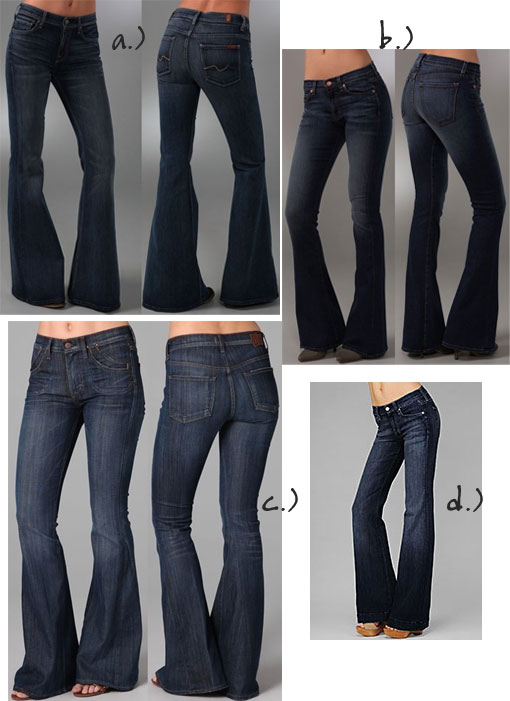 Here are a couple great bellbottom finds: