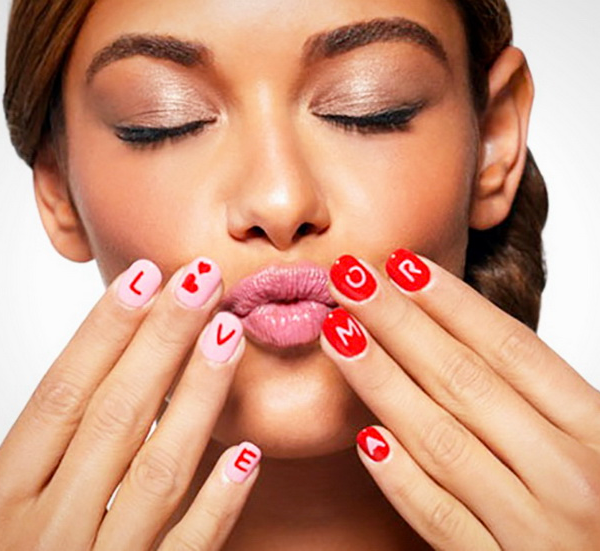 So, we know you've probably already found the perfect dress and the perfect gift, but what is Valentine's Day without "nailing" down the perfect mani! I mean…The holiday centers around holding hands for goodness sakes! There might even be an engagement ring in your future. Just thinking out loud. So we've collected an assortment of our favorite polish ideas we think you'll definitely fall hard for in case he wants to put a ring on it!!
Let's break it down. If you want to stay more mainstream, try layering different shades on your nails to create romantic hearts in subtle patterns. Another favorite is choosing a single color for almost all of your digits and just change it up on one or two nails.
We personally love going with baby pinks, glittery reds or the more traditional reds, but we've also added an assortment of polish ideas that stick with this years manicure theme of "less is more." These center around your natural bare canvas adding just a small amount of romantic polish.
B & B Style Tip: A classic red nail is great for just about any day of the year, so regardless of your relationship status and especially to all you single ladies treat yourself to a mani. Enjoy one of these flirty, fun polish ideas this Valentine's Day! Who knows, maybe it will be just the right conversation starter.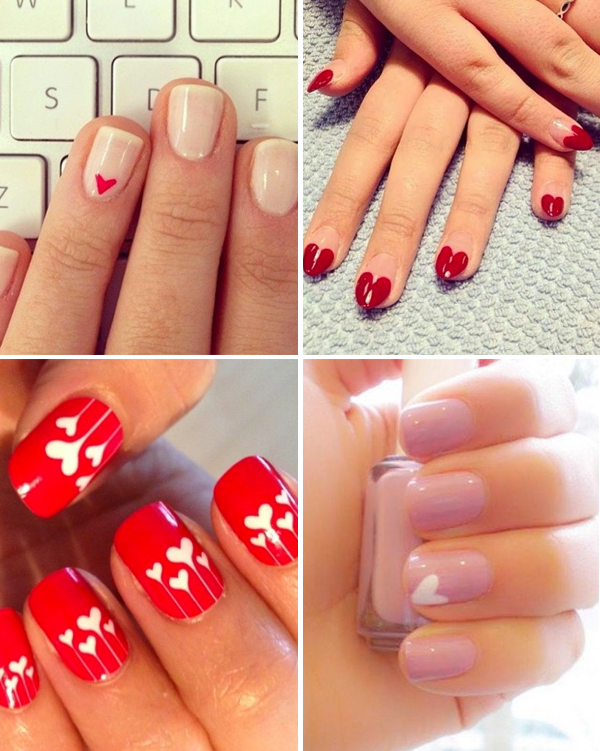 Below are a few of our favorite Valentine's Day polish options! Kiss. Kiss.

Xx. Jadan Huter