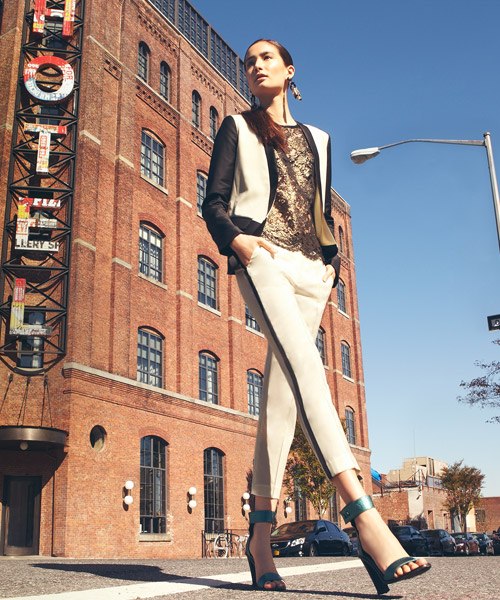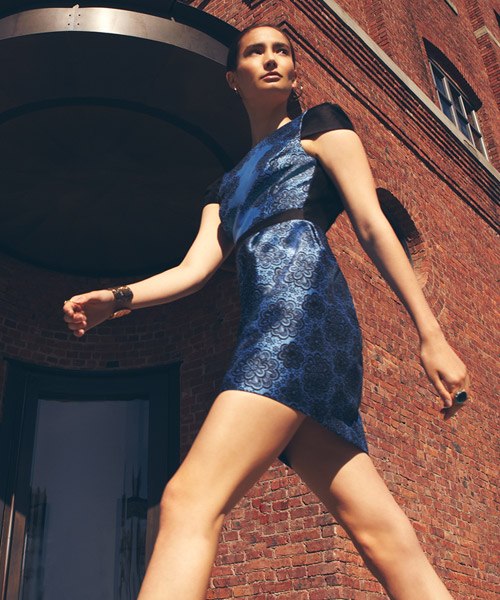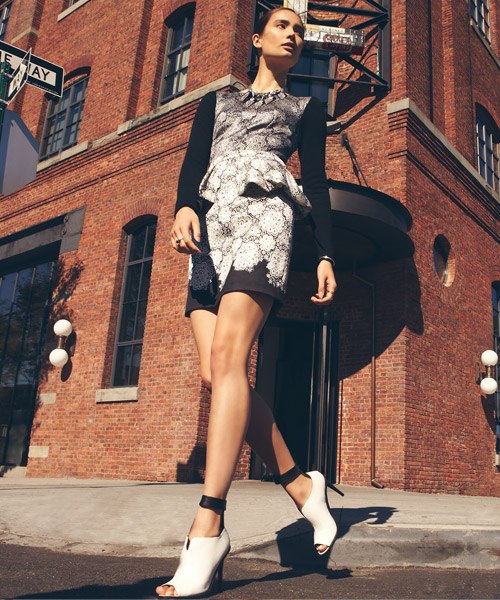 Time to think festive. Tibi Holiday 2012 is the perfect start. Combining sharply tailored formal wear with lace and shine, Designer Amy Smilovic's latest collection is a suitably lavish affair including these three great looks. Tip: we always love a racing stripe, it elongates your leg and makes a statement. For a great dress go with a touch of metallic or brocade for day, with black opaque tights and bare legs or sheer black hose for evening.
The blue and black stunner, above, is a steal that channels a bit of fall Stella McCartney and sharp stylistas will notice the black and white peplum dazzler is a great take on the Etro Fall 2012 runway. Available at ShopBop.
The holidays are suddenly around the corner. It's your time to shine.
xo
NJ, The Brunette