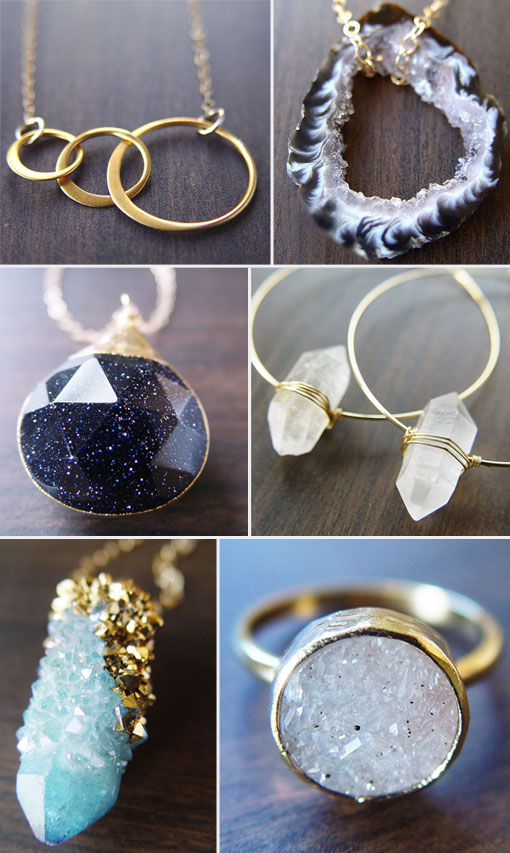 Frieda Sophie Jewelry is a nature based collection of gemstone jewelry hand crafted in San Francisco, California. Her pieces are created using anything from pressed leaves and flowers to precious gemstones and raw mineral stones.
She comes from a large family of fashion designers and writers, but discovered her passion for metal smithing in 2008 and the rest is history! Almost immediately, she began creating pieces for her jewelry line, and before she knew it, it was a full time job.
She welcomes custom orders, and her goal is to create timeless pieces that can be worn for ages to come. I recently purchased a few of her signature pieces and get endless compliments on each of them. Prices start as low as $39 for some of the pieces above and generally range from $45-$79 for everything from earrings to pendants. Etsy has one of the best online selections available. It's a great chance be a bit more unique.
Xx. Jadan