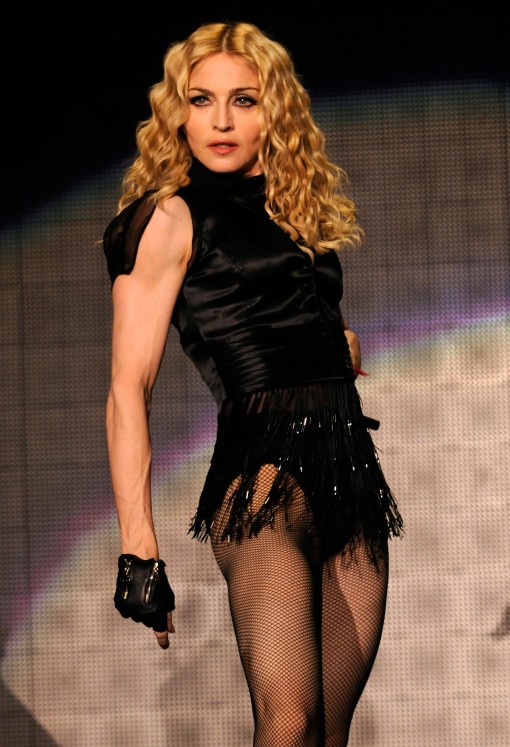 The concept of creating beauty is inseparable from that of creating art. It is from artistic conviction that beauty emerges."
-Gina Brooke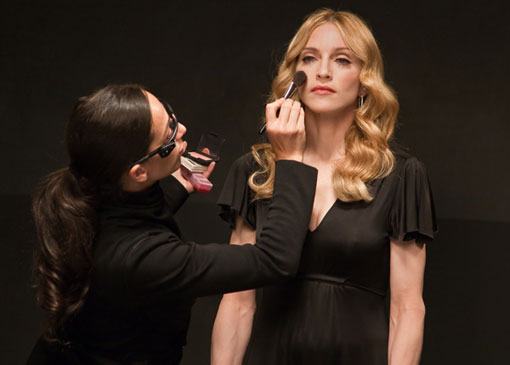 Exclusive Madonna Photos: Courtesy of Gina Brooke
Those are pretty powerful words and they ring true for every woman who reads them. Last week the Blonde & The Brunette sat down with the Gina Brooke, renowned beauty expert and make-up artist, for a special conversation. Known for continually reinventing the "Queen of Reinvention"- Madonna – since 2003, including collaborating on three of Madonna's world concert tours and numerous music videos, including "Hung Up," for which she was awarded the coveted MVPA Award for Best Makeup, Gina's talent with the living canvas has graced the pages of Vogue, Vogue Italia, W, Harper's Bazaar, Vanity Fair, Allure, In Style, Rolling Stone, Elle, Marie Claire, Glamour, Interview, Numero and GQ.
Gina has also worked with the most renowned and influential photographers of our time, such as Steven Klein, Mert and Marcus, Miles Aldridge, Jean Baptiste Mondino, David LaChapelle, Deborah Tuberville, Tom Munro, Greg Kadel, Annie Liebovitz and Sølve Sundsbø, and Francesco Corrozzini,to produce stunning campaigns for D&G, Dolce & Gabbana, Lanvin, Giorgio Armani, Akris, H&M, Furla and L'Oreal. Her list of celebrity reinventions reads like a who's who of Hollywood and supermodel A-listers, from Ann Hathaway, Naomi Campbell, Gisele Bundchen, Cindy Crawford, Fiona Apple and Britney Spears, Katy Perry to David Beckham, Justin Timberlake, Bob Dylan, Goldfrapp, Gwen Stefani and of course, Madonna.
If you are wondering why you are lash-obsessed, you probably know her best for reviving false lashes from the 1960's, including diamond and mink lashes for Madonna. Everyone from Sade, Oprah and Lady Gaga naturally jumped on the trend and started wearing and raving about her customized false lash creations. That's girl power!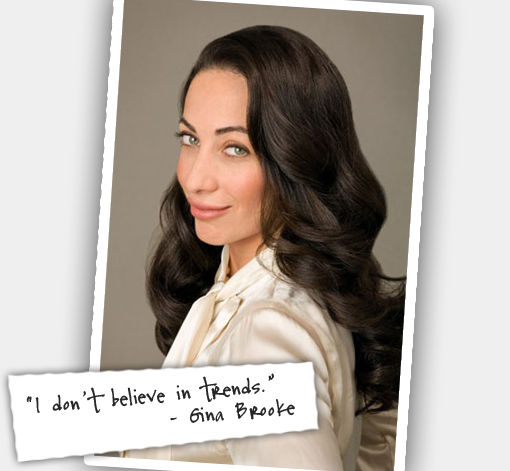 Here's a peak inside Gina's special world as she shares her beauty philosophy and a few make-up secrets no matter your age or life-style.
B&B: How did you break into the industry?
Gina Brooke: While attending FIT in New York my FIT model asked me to do her makeup for a photo shoot (which was actually a test). The same photographer contacted me three months later to inform me that the pictures were picked up by a magazine. Two weeks later he booked me on a campaign. I began working so much that I quit school and became a makeup artist.
B&B: Where did you learn makeup?
Gina Brooke: I've painted my whole life and painted faces has always come naturally to me. Ultimately, I'm self taught.
B&B: What was your first big job?
Gina Brooke: An Anna Sui Campaign.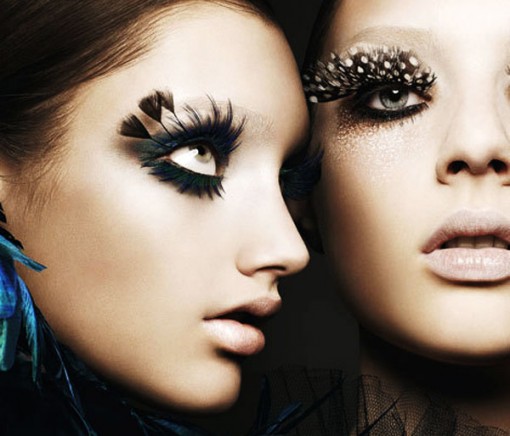 B&B: You're credited with unleashing the fancy eyelash? What was the inspiration?
Gina Brooke: I've always had an obsession with lashes. I've had many inspirations from a baby's lashes to Snuffleupagus on Sesame Street.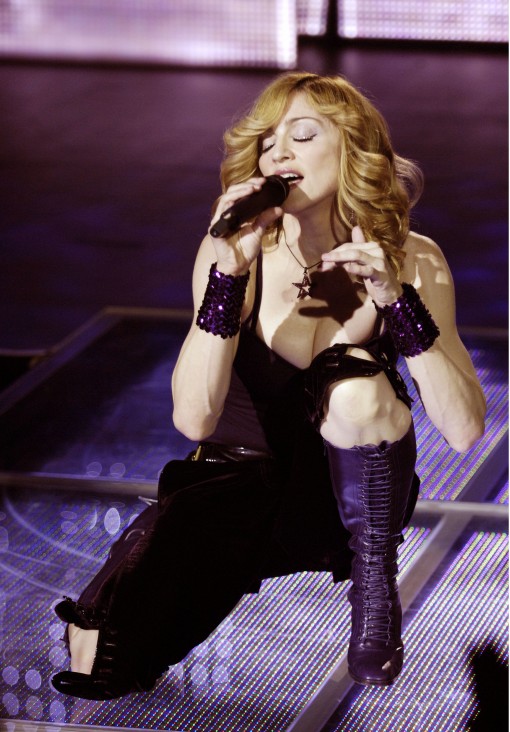 B&B: Tell us about the mink lashes, and diamond lashes for Madonna.
Gina Brooke: During Madonna's "Confession On A Dance Floor " album, I came up with the idea of placing rose cut lashes at the base of her false lash in which every time the stage lights would hit her face, she would reflect light back into the audience. I had no idea they would become the World's Most Expensive lashes and sell for $10,000 a pair.
B&B: What's next on the eyelash front?
Gina Brooke: The possibilities are endless. The best way for me to answer that question is "to be continued".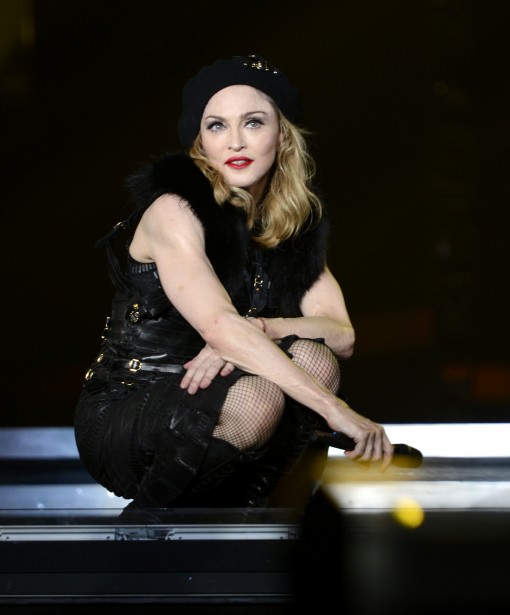 B&B: You also do Madonna's personal makeup, are there certain looks she loves?
Gina Brooke: Black eyeliner is quintessentially Madonna's DNA. Most of the time she loves a cat eye and, of course, beautiful flawless skin.
B&B: Just as Madonna has evolved, what do you recommend for women in their 20's, 30's and 40's+ from foundations, lips and eyes?
Gina Brooke: Regardless of your age, the key to looking beautiful and exuding confidence comes from the way in which a person feels about oneself. It may sound cliché but confidence really adds/makes all the difference. My good friend Ilona Royce Smithkin is 92 and cuts the (red) hair from her head onto her lashes. In addition to her wearing bright orange lipstick (which I Love), Ilona is a true testament to living life to the fullest, feeling confident and exuding her own sense of style and beauty. That's what its really all about.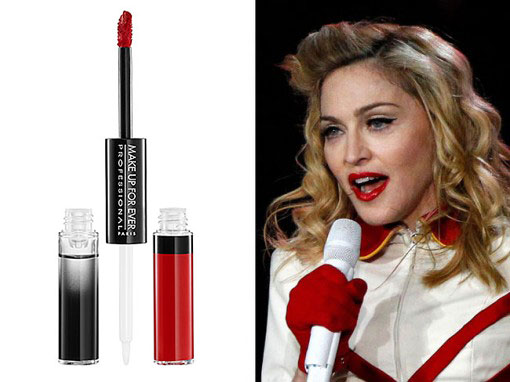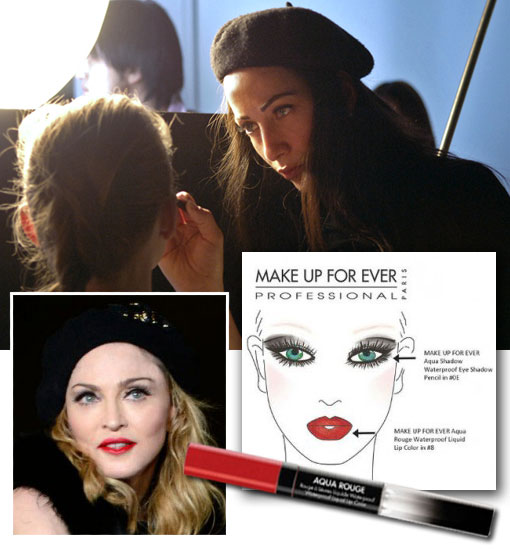 B&B: Make Up Forever is inspired by your work with Madonna. Tell us about your product and how we should wear it. Any hints depending on skin tone or hair color (blonde versus brunette)?
Gina Brooke: Makeup Forever and I collaborated on creating the perfect red lipcolor for Madonna called Aqua Rouge 8 which is smudge proof, water proof and kiss proof. What makes this lipcolor so special is that there's no undertone of blue or orange. Anyone can wear it regardless if your skin is fair or dark or if you're a blonde or brunette.
B&B: What's the best way for women to update their make-up look? How often? How do you know when you are stuck in a make-up rut?
Gina Brooke: When you look in the mirror and bored with you're look, or either not as happy with your make up from the first purchase, this is a clear indication that it's time to revamp your look and with new colors and products.
B&B: Favorite new must-have make-up trend?
Gina Brooke: I never follow trends.
B&B: Favorite colors for Fall and next Spring that you love?
Gina Brooke: Anything that's bold and stands out.
B&B: Any special do's and don'ts?
Gina Brooke: Do enhance the feature you love most about yourself. Don't concern yourself with trends or what other people are wearing.
B&B: Since most of us can't go to a professional for our lashes, what's the secret behind at-home lash application?
Gina Brooke: Its all about using quality lashes and the key to beautiful natural looking lashes is in the application.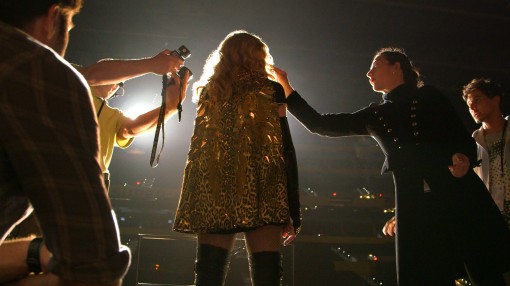 B&B: Tell us about your beauty/fashion team. What is your regimen when prepping for an event?
Gina Brooke: My team and I take approximately 45 minutes to set up. We travel with our own lighting which takes up most of our time setting up. I always want the makeup to look beautiful – almost like its on a display or a presentation and that takes time.We begin prepping the skin with Intraceuticals oxygen facials to enhance the skin and the makeup.
B&B: Today's woman is busier than ever. What is the easiest/quickest way to turn a day/work look into something that works for night out?
Gina Brooke: A pair of false eyelashes or a red lipstick will instantly do the trick.
B&B: What three makeup items should no woman leave home without?
Gina Brooke: Mascara, concealer and lipstick.
B&B: What are your favorite products to use for a professional, flawless finish? Any new products you love right now?
Gina Brooke: I love Shu Uemura AI Cleansing Oil and of course Intraveuticals Daily Serum.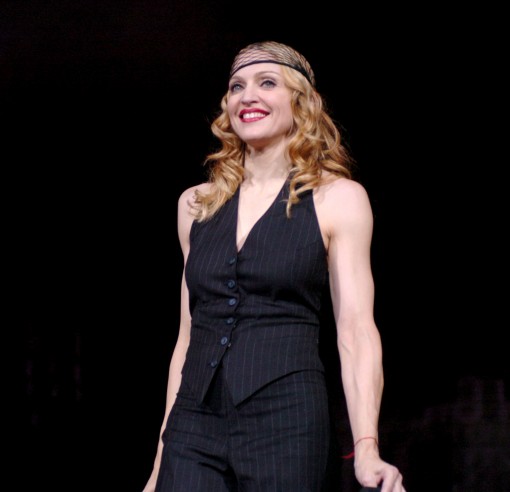 B&B: The sexiest look for a woman is…
Gina Brooke: Its always going to be enhancing the skin, long sexy lashes and a beautiful lip pale or bold.
B&B: A confident woman wears…
Gina Brooke: What ever she wants not caring what people think about her.
B&B: And last but not least our signature questions…
B&B: Who is your favorite Blonde?
Gina Brooke: Bridgette Bardot.
B&B: Who is your favorite Brunette?
Gina Brooke: Sofia Loren.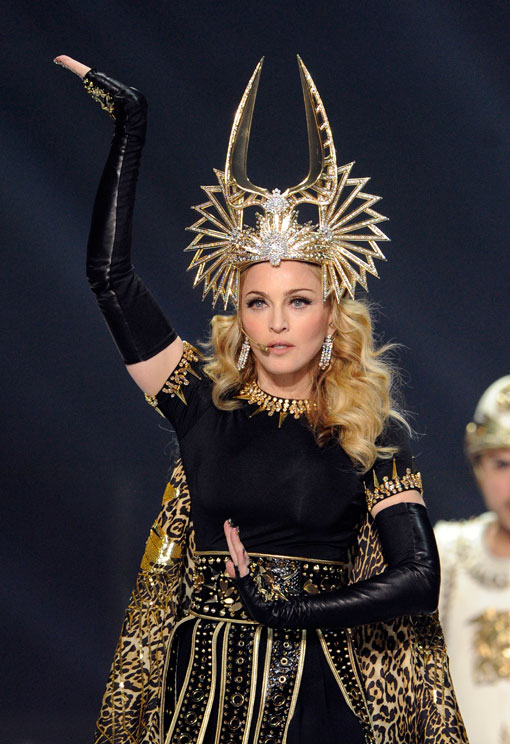 For that bold lip Gina and Madonna both love, Gina's iconic red, Aqua Rouge 8 for Makeup Forever, is available online and at retail at Sephora for $24. We tried it (of course, we did) and it truly is the perfect liquid lip color that provides the intense and long-lasting hold of a lip stain with the eye-catching shine of a gloss. Plus it passed the kiss test.
Just Vogue!
NJ Falk, The Brunette & Kathryn Lebo, The Blonde