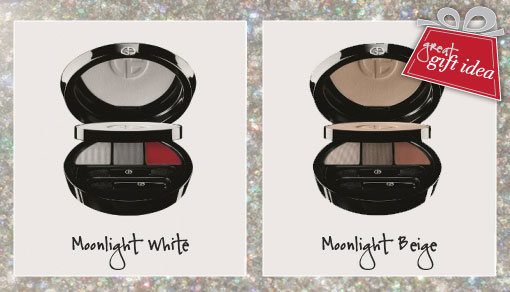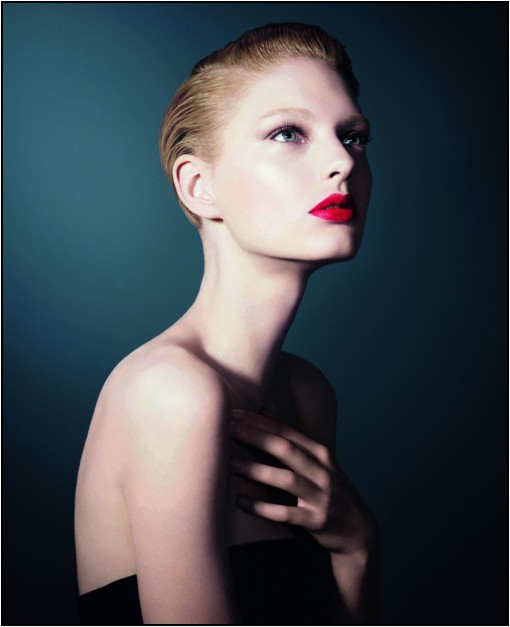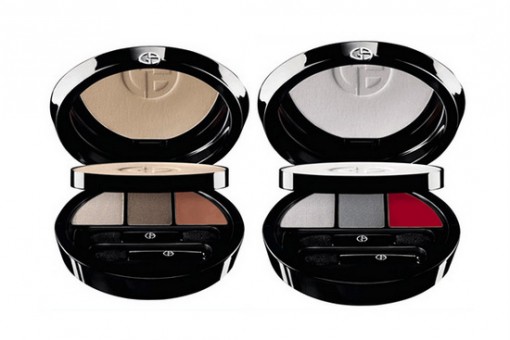 We've been saying there is something very special about winter white and this holiday season, Giorgio Armani Beauty, agrees with us…or we agree with them. Taking inspiration from the various nuances of translucence light on a clear wintery night, they've created a beautiful play of color and shadow with two black lacquer limited edition double-tiered cases. On the first tier, frosty highlighter, a face powder for shimmer, and for the second layer they've combined an eye and lip trio with two luminous shadows. By the way, this is the first time they've added a lip color (and we've been saying red or a beige lip is so perfect right now).
Moonlight White Palette: White shimmer highlighting powder is paired with a gradation of grey eyeshadows to create a wash of color, finish with the red lip wax for a sophisticated winter style. Available at Nordstrom. $88
Moonlight Beige Palette: Beige shimmer powder joins taupe eyeshadows that intensify gradually, along with Beige lip wax for sheer, natural elegance. Available at Nordstrom. $88.
This is the just the right beauty splurge to gift yourself and give a girlfriend. Go with the Moonlight White for a blonde and the Moonlight Beige for a brunette. Don't wait, Armani Holiday usually sells out fast!!
xo
NJ., The Brunette