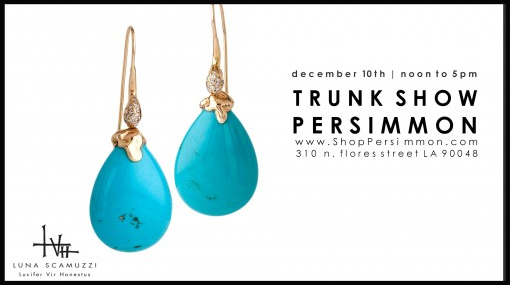 The Lucifer Vir Honestus trunk show is hitting LA on December 10th at Persimmon. It arrives just in time for holiday shopping for the honey, or just maybe, you want to reward yourself. This collection has reached cult status in the high fashion world as well as on the red carpet. We've seen it on everyone from Michelle Obama, Drew Barrymore, Sarah Jessica Parker to Scarlett Johansson.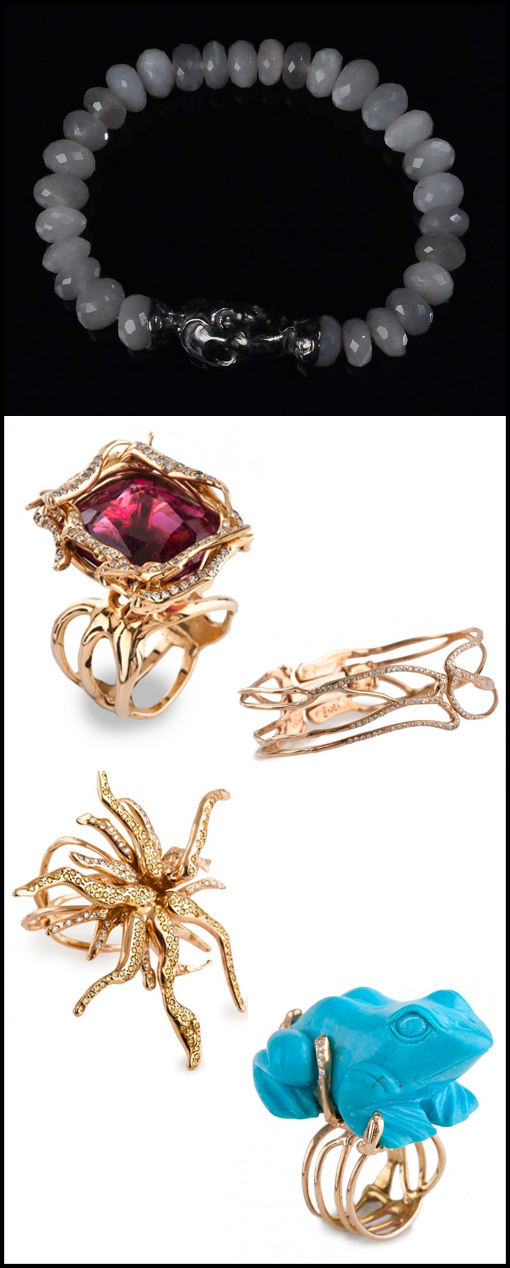 If you want to make your way there, we've got all the details.
WHO: The incomparable Lucifer Vir Honestus trunk show. WHAT: This vast collection of his one-of-kind pieces highly coveted Milan based jewelry line. Yes, men and women should check out the sparklers. At the same time, Persimmon is also hosting the international launch of LVH's new men's line, Pulp, which is their brand new diffusion line of bracelets with cast sterling silver skulls and gemstones – very LA! ONE DAY ONLY!
The latest collection of meticulously carved stone animal pendants and rings, such as carved jade owls, gorillas and butterflies all accented with 18k gold and diamonds, will be making its debut! The price point of the line starts at $1,500 and can go up to $50,000. The less expensive men's line, Pulp features bracelets with silver skulls and stones such as onyx, boulder opals, moonstones and more. For the fashionable man who has everything!
WHEN: Tuesday December 10th from Noon to 5:00 pm. WHERE: Persimmon 310 N. Flores Street, Los Angeles.
-Kathryn, The Blonde
P.S.We know that holiday trunk show season is here, so we've carefully hand selected only the best ones for our readers to attend. Hope to see you there.