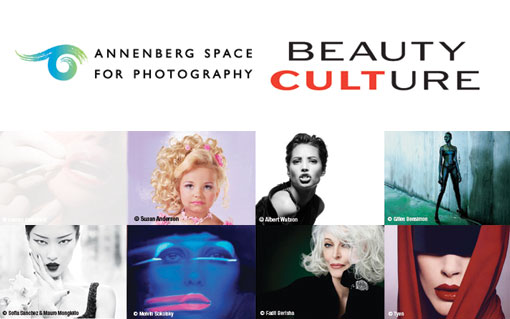 How do you define beauty? The Beauty Culture exhibit at the Annenberg Space for Photography examines conventional and unconventional definitions of beauty depicted over the decades, specifically through 170+ photographs from over 100 of the world's most renowned fine art, fashion, and beauty photographers. Viewers will be able to take an in-depth look at the ways in which photography has and shaped and changed cultural ideals of beauty over the years.
It's free and going on now through November 27st. Before you go, definitely check out the video gallery for words from some of the photographers.
The Annenberg Space for Photography is located in Century City at 2000 Avenue of the Stars, #10, Los Angeles, CA 90067. Hours are Wednesday thru Friday 11A – 6P, Saturday 11A – 9P, and Sunday 11A – 6P and admission is free to the public.
– Ashlee, Brunette Contributor