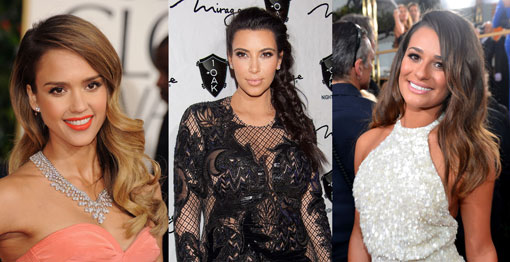 courtesy of patrickmcmullan.com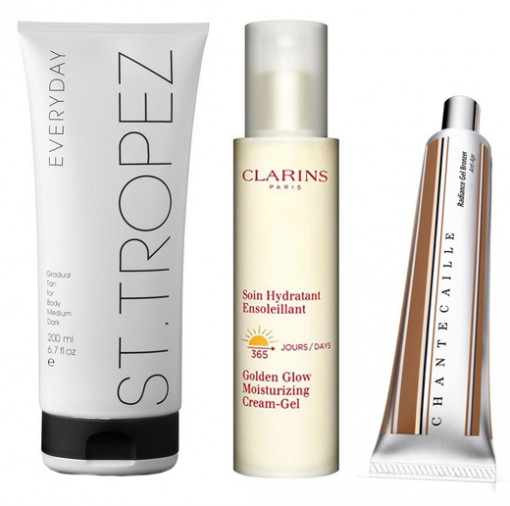 For years, Hollywood's finest have managed to look like they just returned from the tropics – even in the dead of winter. With Los Angeles' sun surprisingly absent this season, even the city of sunshine is in need of a fake tanning solution. It's clear from the Red Carpet at the 70th Annual Golden Globes and last night's SAG awards that several stars – including Jessica Alba and Lea Michele – have perfected their winter tan formula, and now you too can get in on this celebrity secret. The cosmetic industry has made significant improvements in self-tanning, meaning that the perfect winter tan is finally within reach (no tropical vacation necessary).
The downsides to sporting a real tan – obtained from either natural sun or tanning booth UV radiation – are serious, beginning with permanent skin damage and increasing rates of melanoma and skin cancer in younger and younger populations. So what makes this new breed of self-tanners better than the streaky, strangely scented self-tanners of days gone by? They won't let you get caught orange-handed.
Here are three products that will give you a natural, sun-kissed glow even when the sun isn't shining:
St. Tropez Whipped Bronze Self-Tanning Mousse for Face and Body
With this self-tanning mouse, you'll reap the benefits of a sun-kissed hue without the uneven tones. This formula's streak-free color develops immediately and can be removed with ease. St. Tropez tanning products are a favorite of one of our favorites, Kim Kardashian. Now that she's pregnant (go Kim!) having a safe, sunless tanning solution is more important than ever.
Clarins Intense Bronze Self-Tanning Tint (Body) and Clarins Radiance Gel (Face)
These self-tan products are easy to apply with the added bonus of a moisturizer, providing you with a natural-looking tan that lasts for days.
Chantecaille Radiance Gel Bronzer
This gel bronzer gives you a natural-looking tan with the added benefits of antioxidants and anti-aging ingredients.
When spring and summer rolls around, get a little less sun, make sure to apply sunscreen and add one of these products to give you a bit more of that sun-kissed look. It's a great way to protect your skin while you get your real tan.
Robert Applebaum, MD