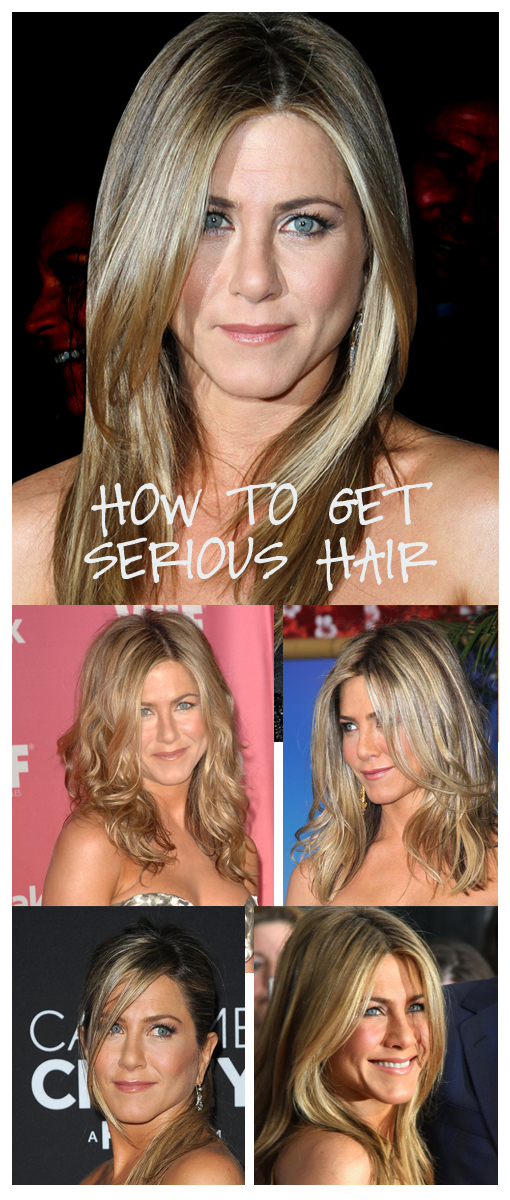 photos | patrickmcmullan.com
We get lots of emails about how we style our hair and Jennifer Aniston is a serious hair inspiration for all of us. I have a similar hair type and wanted to get just the right amount of volume, like Jen, which is always a challenge with longer hair. Of course, gravity is also our mutual hair enemy. I finally conquered it! Here's the secret.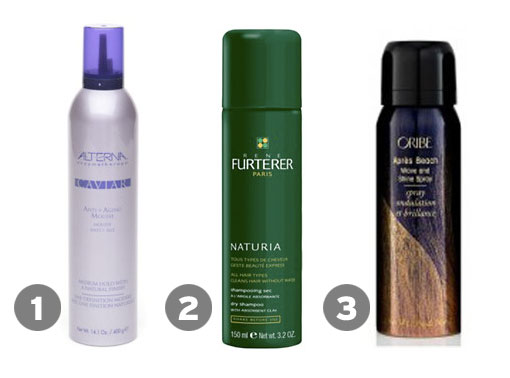 1. On damp hair, I use Alterna Mousse ($24). The best way to apply it is by lifting up the hair and spraying your roots all over the crown of hair.
2. If you want a lot of volume, use Rene Furterer Naturia Dry Shampoo, $24, on dry hair, whether clean or dirty, it works perfectly for increased volume. Simply, lift up hair and spray at root, and flip hair down and spray all over hair. Hold at least 6 inches away and wait 2 minutes or until dry and then shake up hair with hands.
3. If you want extra volume and some beachy waves, use Oribe Après Beach Wave Spray, $14.50 to add more texture.
I love this in the travel size. Well, I love everything in travel size! But this is truly a year-round texturizing spray for tousled, beach-inspired waves. Spray on just out of the shower hair to lock in the curl. This product smells amazing thanks to the Tom Ford-created scent and it really works. On a beach vacation use this for low maintenance hair!
Let me know if you have any other questions!
xoxoxo
-Kathryn, The Blonde