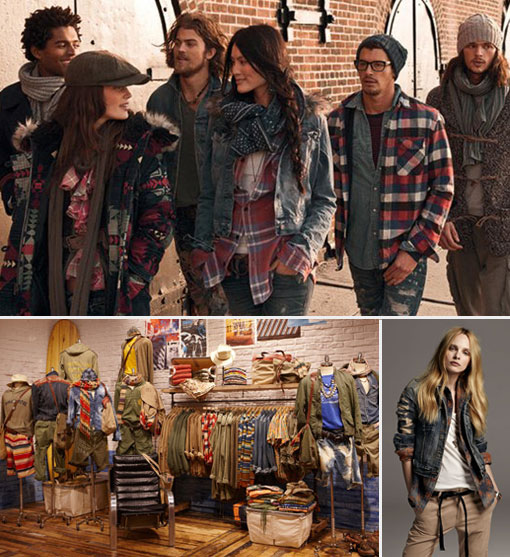 Denim & Supply is the new Ralph Lauren Spring/Summer 2012 brand and a premium denim collection targeting younger men and women. The inspiration? It's classic – "east coast"/"west coast"; the Women's line from Cape Cod, Massachusetts, and the Men's line from Baja, California.
BAJA Spring 2012 unites the casual cool bohemian beach look with the classic western look. There is a wide range of saturated plaids that blend beautifully with the bold masculine washed out denim look. The fabrics are rich cottons and fleece, but it still maintains the vintage look exquisitely reminiscent of loggers and lumberjacks.
CAPE COD Spring 2012 is classic Cape; washed-out vintage patchwork denim matched with softer feminine plaids. It's got the traditional look-and-feel of log fires on summer nights at the beach.
Denim & Supply is planning to open stores in New York, Tokyo and London in the spring.
Picture above: Jacket, $625, camisole, $125, jeans, $125, belt, $55.
– Astrid, Style & Beauty Expert