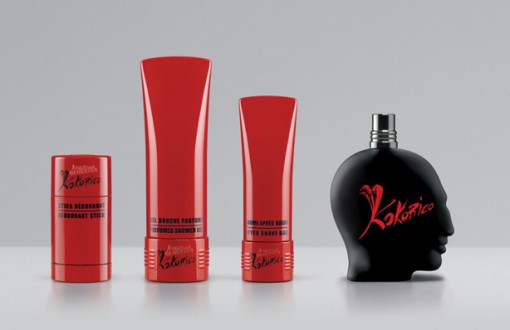 Here's a great gift Idea for your man; it's the new fragrance of Jean Paul Gaultier called Kokorico! Gaultier finally launched it this month and guess what; it's a powerful explosive aphrodisiac.
The scent is refreshing fig leaves, followed by raw chocolate, then a masculine and powerful cedar. The bottle is a man's head from one side, but looks like a torso from the other.
The fragrance is available as 50ml ($78) and 100 ml Eau de Toilette ($109) with an accompanying collection of body care products (deodorant, shower gel, aftershave lotion).