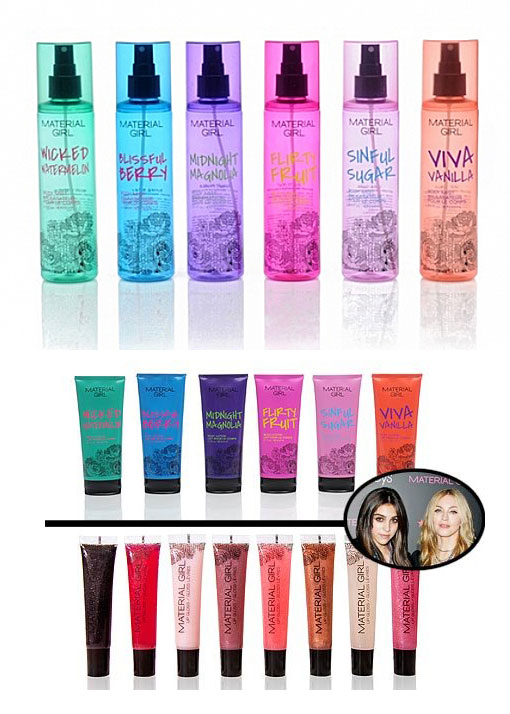 Madonna's 14-year-old daughter Lourdes Leon (known internationally as Lola) just celebrated the launch of the new Material Girl Beauty cosmetics collection in New York City. The line, launched last year with her mother, just expanded into cosmetics, undergarments, and nail polish.
She may be 14, but she's already a fashion prodigy and not your typical teenager! Material Girl is focused on teens and the new products include a fabulous collection of body lotions and washes, 6 scented mists, 12 lip glosses, 10 nail polish colors, and 2 eye palettes known as "Soft & Pretty" and "Smokey & Sexy".
This is the new material girl and she's teaching mom a little something about fashion!!!