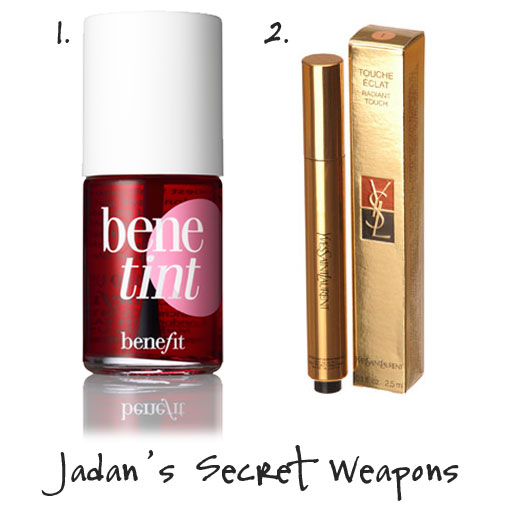 Every lady has their "secret weapons", also known as: beauty products they swear by. Here are two of mine.
The first one would have to be Yves Saint Laurent's Blemish Cover Up Stick. It is so little, easy and simple. It blends into my skin perfectly, and always does the trick to take care of any blemish, big or small.
Second is Benefit's Benetint Rose-Tinted Lip and Cheek Stain. It is a ruby red stain contained in a glass bottle, and created by real rose petals. It adds the perfect touch of color to your lips, and gives your flawless "rosie" cheeks if you want that au natural look. It lasts for hours, and the best part is I know it isn't damaging my skin! I get to feel innocent yet provocative while being fresh faced all day and night!
Xx. Jadan Huter