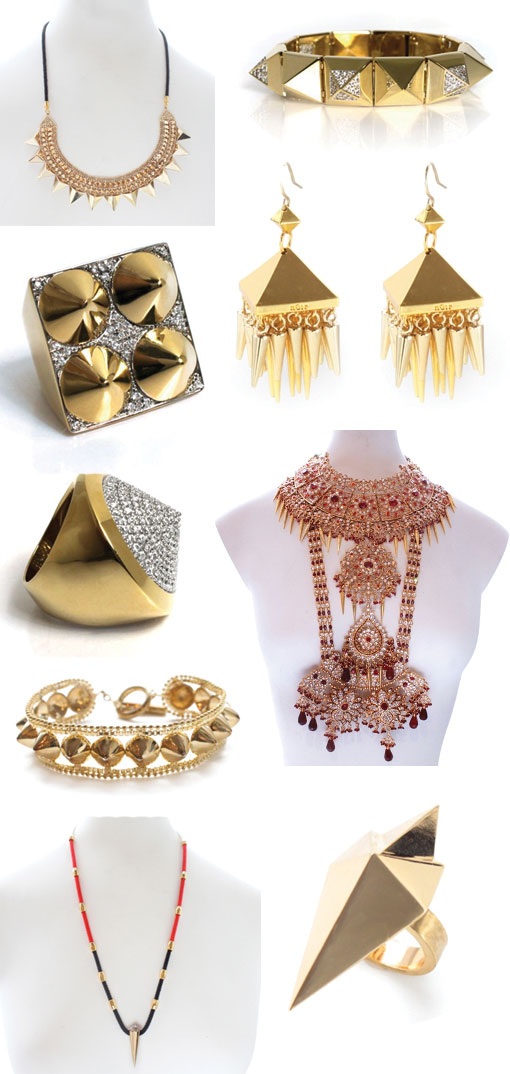 Leeora Catalan, creator of influential and visionary accessories design house nOir, started her career at Ralph Lauren and Oscar De La Renta before making a name for herself as a fashion stylist. It wasn't until 1995, that nOir was born in her studio apartment she shared with her business partner, and now husband.
Throughout the years, Catalan has collaborated with fashion industry icons like Marc by Marc Jacobs, DKNY, L.A.M.B, Patricia Field, Betsey Johnson, Diesel and Moschino to produce sought after gems to be seen on the runways. Catalans designs can be see gracing the pages of Vogue, Elle, Harper's Bazaar, Italian Vogue, and Numero. Not only has nOir created a fabulous repertoire of work, but it has earned itself a very loyal following. Style makers such as Lady Gaga, Katy Perry, Rihanna, Madonna, Fergie, Beyonce, and even Gwen Stefani herself covet Lee's creations.
Catalan sites New York City as her main muse, "NYC is the greatest place on earth for inspiration- from Little India in Queens, to Fulton mall, to the Flea markets, to Madison Avenue. I don't need to travel anywhere, it's all here."
nOir recently just had the honor of collaborating with Gwen Stefani and her team on the new nOir for L.A.M.B collection. Lee summed up working with the L.A.M.B team perfectly when she said "Gwen, her team and I- we come from the same tribe. We get each other in so many ways. Collaborating on this collection seemed so natural."
Check out some of The Blonde and The Brunettes favorite pieces, and feel free to browse the website below!
Xx. Jadan