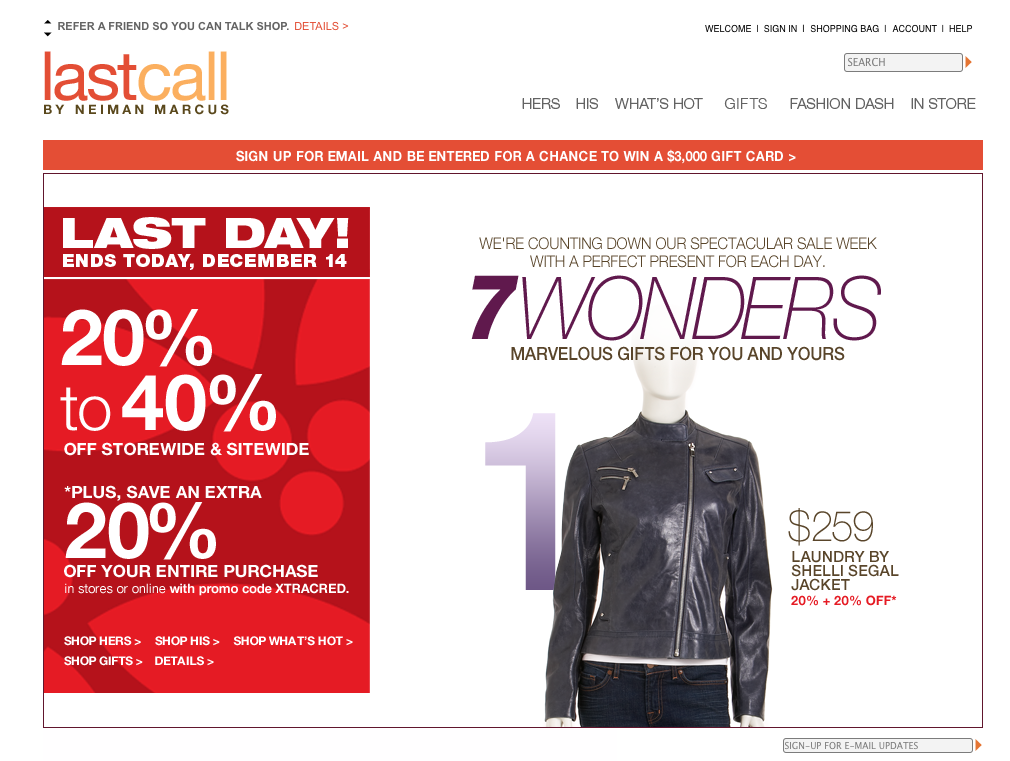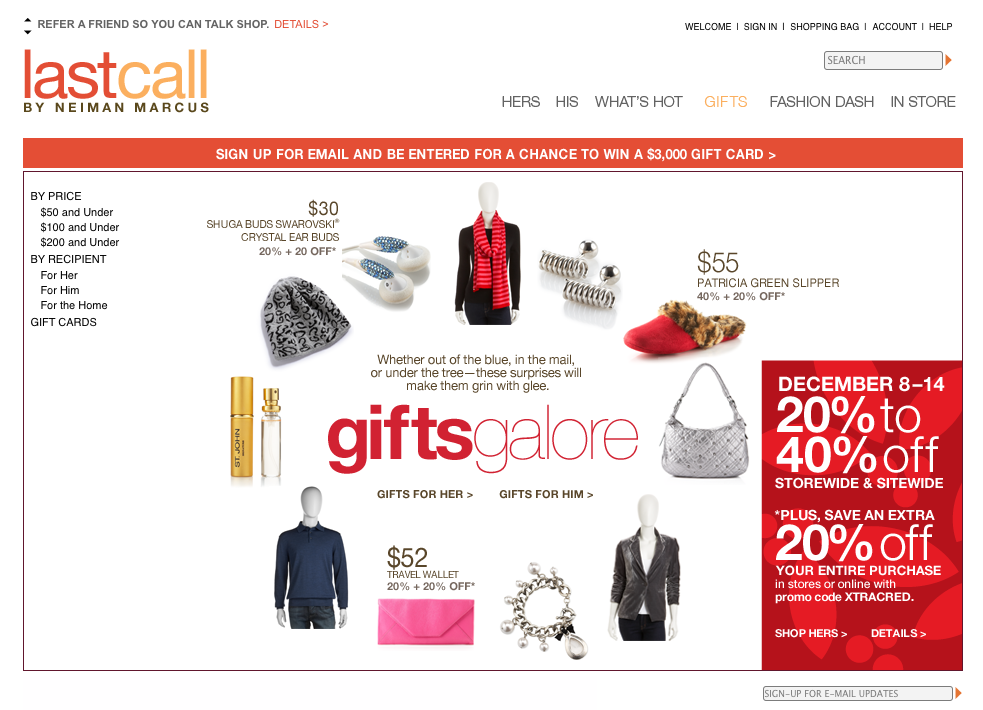 Just launched. Neiman Marcus reached out to The Blonde and The Brunette to give us the scoop on the launch of their new off-price website and store concept "LastCall.com". It's a brilliant idea. Y ou can find high-end designer last season merchandise but now they are also focusing on in-season, on-trend product from luxury designers – perfect for holiday shopping and for guys too.
Lastcall.com, unveiled last week, and Last Call Studio stores offer a multi-channel experience found nowhere else. Shoppers will find in-season and on-trend merchandise from great designers such as, Lafayette, Stuart Weitzman, Tahari, True Religion and Vince at a great value. Both the new stores and the web site will have almost identical product chosen specifically for Last Call and provide an easy, organized environment. It's actually enjoyable.
Some of their innovative new features include a section on the site called "Fashion Dash" where registered shoppers will be offered timed sales. Another key concept is the "Just In" events, which presents shoppers with new merchandise on a regular basis on today's hottest trends and in the stores. Leave it to Neiman's to try and redefine the off-price market. Basically, the retailers are starting to get on board with consumer demand for in-the-moment style and season needs. We all can't pre-shop a season nor do we want to! I think we should start calling it stylification instead of instant gratification.

As for the "Studio stores", they will offer branded, current season, on-trend product direct from the market at a great discount at an in-town location; and the e-commerce site will provide the same experience with a combination of post season merchandise from Neiman Marcus.com and Bergdorf Goodman.com (yeah, you read that right!) as well as off price merchandise they've sourced specifically for Last Call."
For our East Coast readers, the two new Last Call Studio stores opened in Rockville, Maryland on November 12, 2010 and Paramus, New Jersey on November 19, 2010.
– NJ, The Brunette